Hey guys!~
Hope all is well and you have been busy out in your gardens.  Me…not so much half of what I already shared with you the other day in my outdoor deck is dead already.  I kid you not.  Never, ever leave me in charge of your plants is all I can say.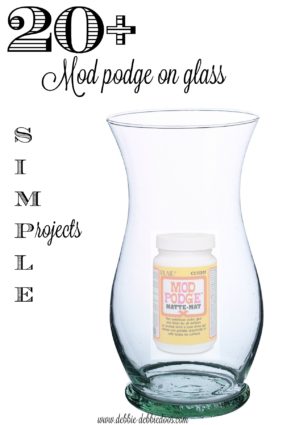 Today, I thought I would share 20+ Mod podge on glass projects I have done in the past.  I have hunted and gathered a few more on the net that I thought my readers would enjoy.
I have a live video tutorial that I shared with my readers on facebook on how to mod podge on glass.  I hope you find it helpful.
Thank you so much for visiting with me today.
If you are new here, welcome! I am also very excited to share my new stencil line with you.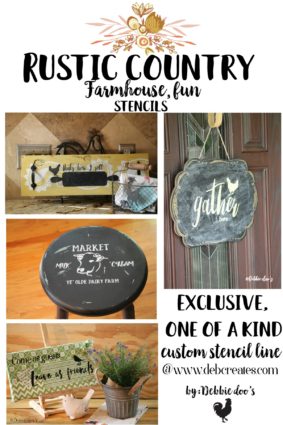 Thank you for your visit today!
I share all things, thrifty home decor, crafts and a recipe or two on occasion.
I have also created my own custom apron. "I work by the flour" logo on linen deep front pocket. My husband was the witty one with that slogan:)
Sold on Amazon Debbiedoo's custom apron
.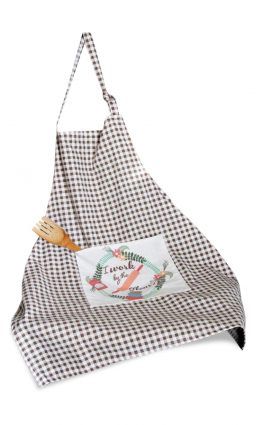 If you would like to commit to becoming a subscriber, I would love for you to join me.
Enjoy!