Hi there!
You know, I love to do recycled can and bottle crafts projects.
Today, I am sharing a diy recycled winter bottle craft idea.
In fact, I keep them from year to year and switch them around add flowers, candles or whatever the season may call for.
Today, I am sharing a pretty diy winter bottle that I painted with some chalky paint and made it look all purty. You know they sell these bottles in antique and boutique gift stores from $20.00 dollars.
Why pay that when you can do it for free. My friend gave me this empty bourbon bottle that I thought was so pretty. Love the shape the size and even the grooves and curves it has.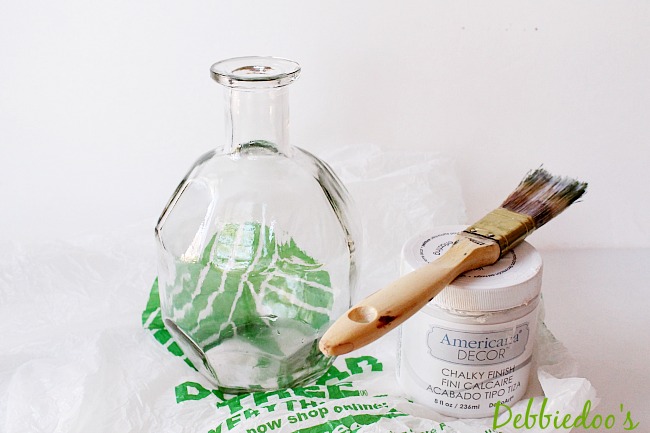 Painted with one coat of chalky paint.
supplies:
Empty liquor bottle or any bottle of choice.
Any kind of craft paint
Mod podge
and glitter of any kind.
Paint bottle let completely dry.
I slightly painted on a darker wax also by DecoAmericana sold online at Home depot.
Apply mod podge and sprinkle your glitter.
I used diamond dust as I used on my frosty dollar tree mug.
That's it.
And lookie here you can even dress her up for Valentine's day!
While you are here, you can check out my 200+ gallery of ideas!
Follow me around if you like!

I am signing off for the weekend. Hubs is off this weekend.
XO