Hi to all  you lovelies!
Today I am sharing my Valentines day Mantel with some Dollar tree candles
and Mod podged graphics to dress them up a bit.
FINALLY, the sun is shining!
Let's start with my dollar tree pillar candles.
Mod podge graphics, slightly burned edges for that rustic aged look.
I then added a little twine and some cute candy hearts.
I have had these Valentine dishes and XOXO's
Fireplace marble, has a little stencil love added..
easy to come off so no worries there, paper towels and windex does the trick.
Nothing major, just enough to get the lovely gist!
Just a few things on the coffee table…
chicken feeder filled with candy hearts..
book embellished with a little glittery heart.
After these candy hearts have been sitting in this old rusty chicken feeder, they certainly are not
edible. This is strictly for decor.
Love candy hearts for decorating and eating:)
That's it for Love around here!
Enjoy your day/evening and hope to see you back again.
Just in case you missed any of my Valentine's decor and craft idea, sit and stay a while to check em out.
Dollar tree Valentines ideas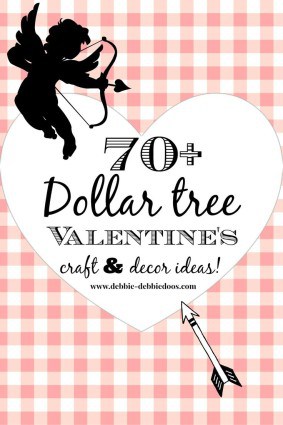 and the All things Creative teams 100+ Valentines, red, romance, chocolate and love collection.
pin and make it tomorrow:)