Hey, hey there!
Well, continuing on my dollar tree decor frenzy, I thought I would share a mod podge and dollar tree Valentine candle.
Actually, I did this last year, and never had a chance to share it with you.
I think I did too many crafts and before we knew it, Spring had Sprung and no one cared.
SUPPLIES:
Dollar tree pillar glass candle
tissue paper
Mod podge
Scrap book embellishments
Magazine clippings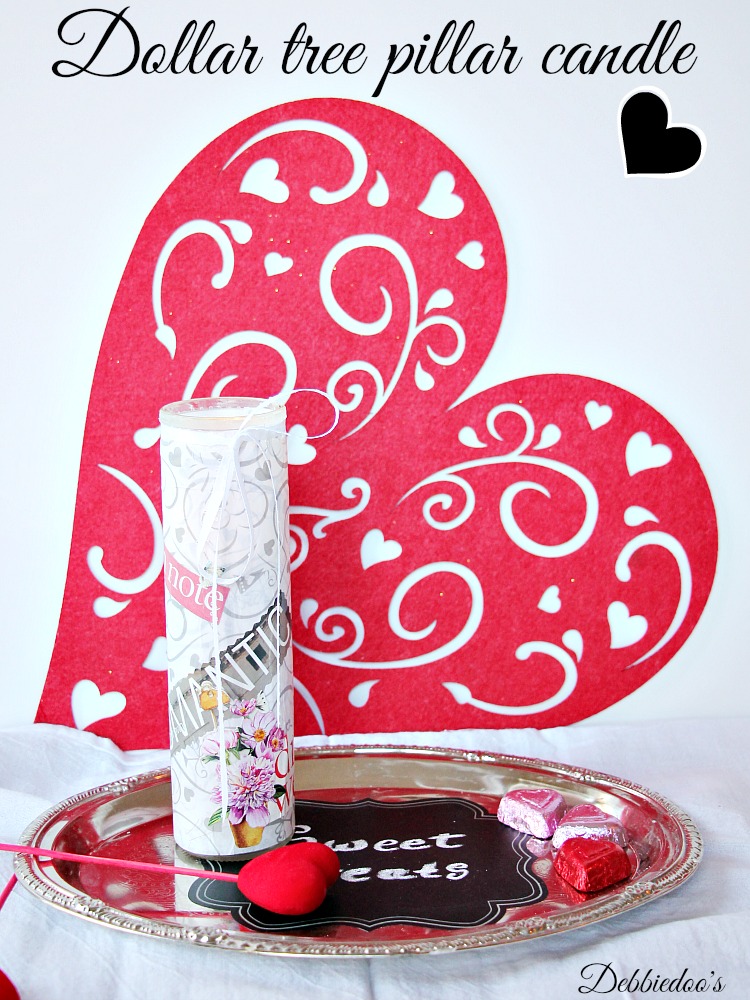 I don't share too many fancy shmancy things over here in case you have not noticed.
I love to craft, and of course the cheaper the better.
A few years back I made some vintage pillar candles for our fireplace.
So many cute things you can make per season and you can find them at the Dollar tree.
BTW, they do not pay me to say these things.
Sometimes, I get paid to share a craft, but I let you know you that upfront.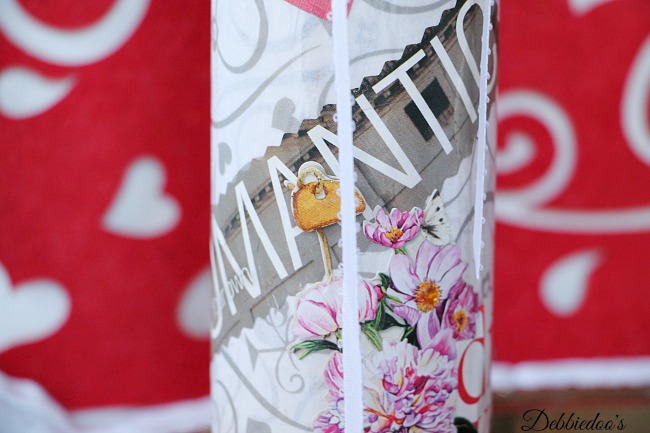 First I mod podged the candle in sections and then cut some tissue paper to adhere to the candle.
You can smooth it out with your finger as you go, gently though.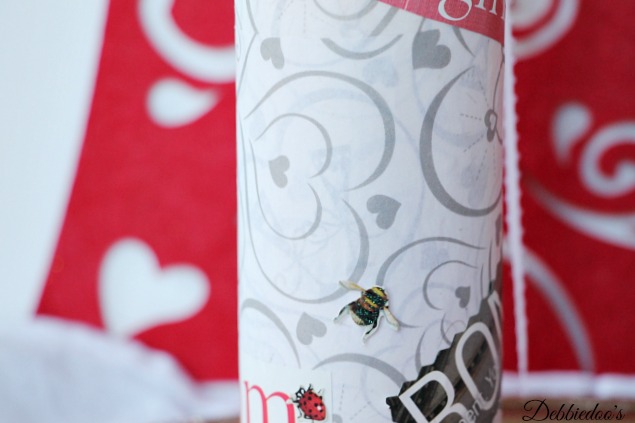 I had some of the cute scrap book embellishments also purchased at the dollar tree and they had little sticky markers on them so all I had to do is stick those on accordingly.
I found LOVE inspirational words from magazines and cut them out with some rigid scissors and mod podge them on randomly.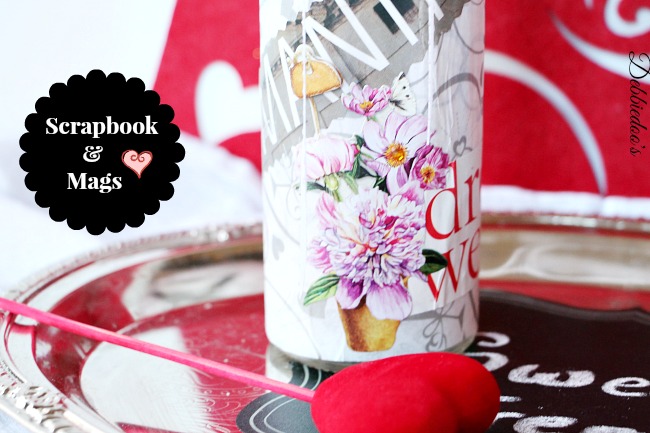 The big red felt heart, tray, heart pics and candy all from the dollar tree.
The chalkboard labels
found at Walmart in a multi pack.
Everything is getting a label on it around here:)
Follow me around if you like.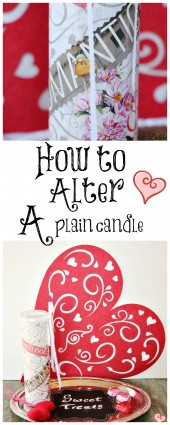 You can check out my
Valentine gallery of ideas from last year.
Thanks for stopping over today!
XO