Dollar tree poppy vase
Hi there friends!
Last week I hopped on facebook and shared a live tutorial on how to create a beautiful dollar tree poppy vase. I admit, I got a sidetracked a few times. We went off topic about the affects of poppy seeds and drug testing:) It was a good discussion!
All you need for this pretty vase is a roll of dollar tree printed wrapping paper. I chose the poppy paper, because I love poppies! Plus it's vibrant and pretty.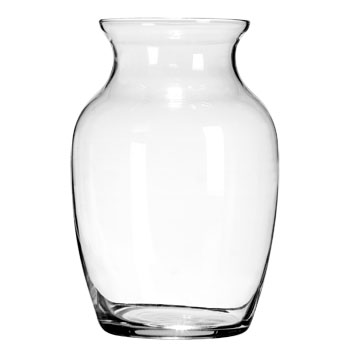 A dollar tree vase
and Matte finish Mod podge.
I have already shared with you quite a few times the How to mod podge on glass.
If you are new, you can check out How to mod podge on glass HERE
This vase now sits upstairs on my new craft desk. It makes me smile.  As I mention in my video several times, these vases would be so pretty to make for a bridal shower, baby shower, garden party, etc. Just choose the wrapping paper according the event. Have a girls night and get crafting:)
I love how the paper looks a bit like a watercolor design.
My faux flowers even look pretty in there. I do love sunflowers so much. I usually buy real ones about twice a month. 
I can't show you my craft room quite yet. It's still in the works. It's nothing special like you see on Pinterest, but it's mine, it's quiet and I can keep my messes contained to one area now.
My husband hung a new light up in there today for me. He was NOT a happy camper. You get what you pay for, it was only $80.00! But he gotter done. Then I had to give him a big hug when he was done and tell him how wonderful he is. Men! They eat that stuff up you know.
Enjoy the video.
[adthrive-in-post-video-player video-id="KUMxTR5m" upload-date="2016-09-02T16:15:13.000Z" name="Debbiedoo's – Dollar Tree Poppy Vase" description="Dollar Tree Poppy Vase" player-type="default" override-embed="default"]
If you love Dollar tree as much as I do, there are plenty more ideas.
I share all things, thrifty home decor, crafts and a recipe or two on occasion.
If you would like to commit to becoming a subscriber, I would love for you to join me.