Hi there friends!~ I made it back to share our country rustic Christmas kitchen decorating. I've been moving at a snails pace these days. I know you can relate. You get full steam ahead and then just crash:)
I'm mostly sharing the vignettes. These days my entire kitchen just isn't photo ready. I can't keep things straightened out long enough. I know you wouldn't care either way, but I do.
This cute red rooster sign is a new addition. I had a few friends over the other evening and this is what one friend gifted me. I love it. It's so thoughtful and cute. She said I can always spray paint it or rough it up if I want to. Right now, I'm digging the red so I won't touch it.
She also gifted me a mason jar. It's filled with chocolate and a cute Christmas tea towel.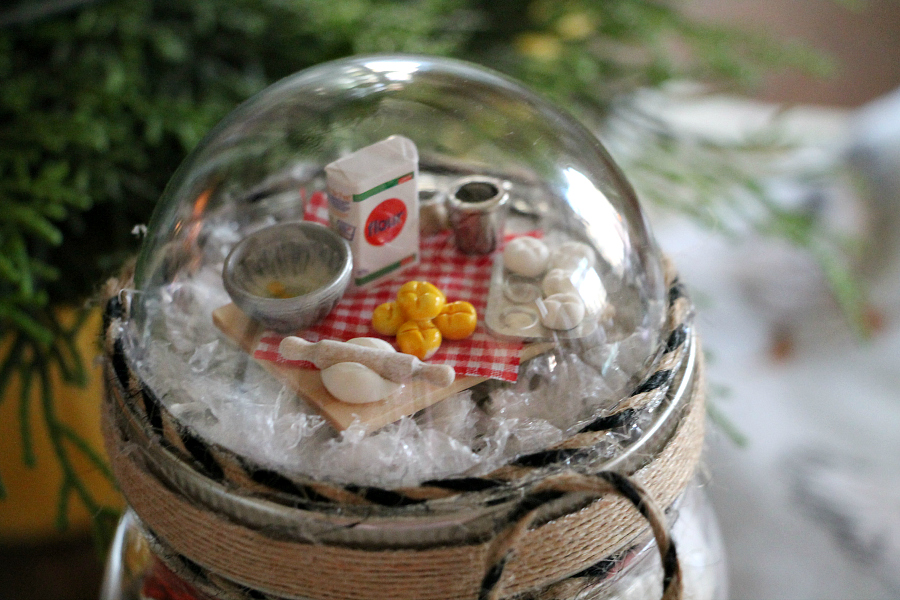 She used half a plastic Christmas ornament for the cap and created the cutest kitchen scene. I LOVE IT! What a cute hostess gift idea with a mason jar. I have lots of other Christmas mason jar gift ideas if you want to check those out later. Christmas mason jar gift ideas HERE.
I decorate each season inexpensively. Printables scattered about are always the best way to incorporate the season and you can always find free ones on most websites. This one here is created by Ann from On Sutton Place. You can find her Printables HERE.
I made this cute polka dot rooster recently and if you like you can PRINT polka-dot rooster HERE. He can stay up for all seasons. Pretty universal overall.
Years ago one of the very first wreaths I ever made here on Debbiedoo's was this coffee filter wreath. I was shocked it kept its form after all these years. I haven't had it out in a few. I thought it would look cute in the kitchen window. My thoughts were correct. I can remove the Christmas sprigs and add Valentine's next if I want. You can find my original coffee wreath wreath HERE.
My DIY burlap Stockings. You can find any plain stockings at the Dollar tree and dress them up.
Find DIY Burlap Christmas stocking tutorial HERE.
Of course my kitchen window shelves always get a little dressing up too.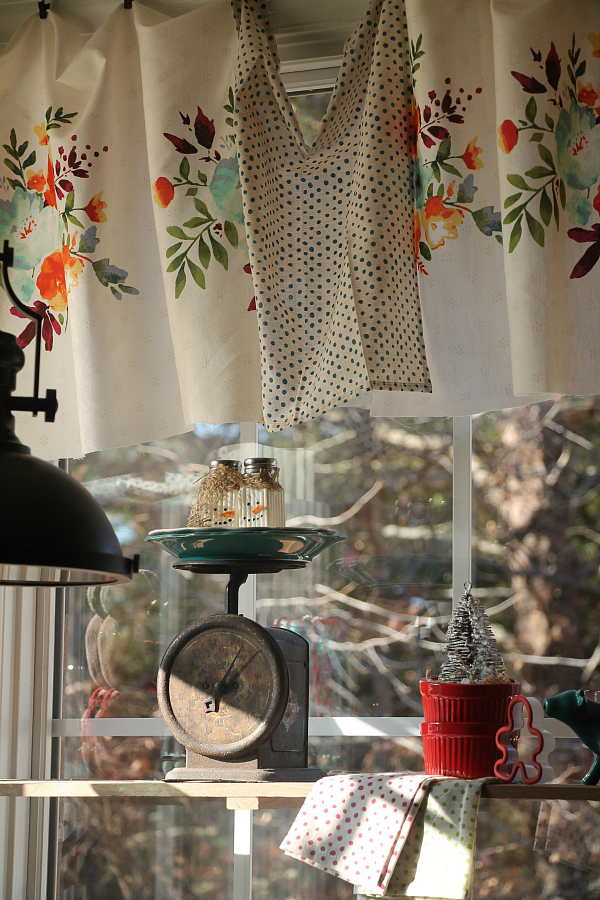 Dollar tree snowmen salt and pepper shakers tutorial HERE
You can also find my Tablecloth/napkin curtain ideas HERE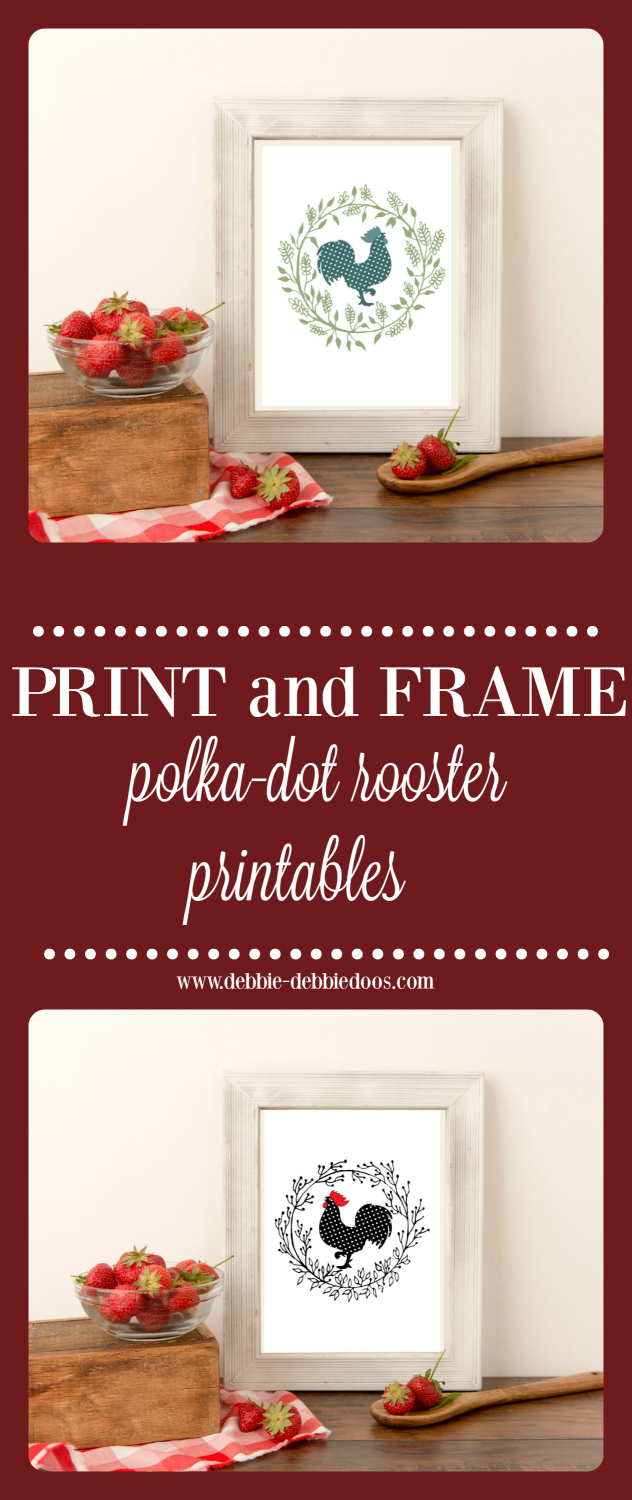 Blue and green polka dot rooster print HERE
Black and red polka dot rooster print HERE
Thanks for popping in today. I wish you all a very blessed, very Merry and Bright holiday season. XO Also, if you want to see more of me, you can find me over at Home Pressure Cooking. I am still loving my Instant Pot! I have created a cool line of accessories and gadgets to go with it.
[envira-gallery id="32693″]