Hey there! Today, I am sharing easy snowman salt and pepper shakers. You come to realize I am into the Dollar tree big time.  In fact, you best come back here on December 6th where you will see a Dollar Christmas party under way. Today, I am sharing an easy Snowman salt and pepper shaker idea.  Of course, Dollar tree.
My sister actually thought of this craft idea for me.  My Mom and sis were here for the week and I was in the mood to craft and really had a brain freeze. A few years back the three of us made some recycled lid ornaments, and then one year my Mom and I made  Christmas Mesh wreath together. This year, I was on my own, however, at least my sister came up with the bright idea.
 This Holiday season I have been all about the Snowman! I have already shared a snowman Burlap craft. Last year I shared some Snowman balls, and this year, our Charlie Brown Christmas Tree is snowman theme which I will be sharing soon.
Pardon some of the pictures.  I took them with my cell phone because I was too lazy to go upstairs to get my camera.  I was totally in the moment here.
I love the Chalky paint for crafts but you can use any craft paint on hand.
Two coats on the salt and pepper shakers will do the trick.
No need for perfection around the lid because I am putting the cap back on.
Craft paint for the eyes and mouth and a little orange material I cut for the carrot nose.
Burlap scarf and there you have some cute little snowman salt and pepper shakers for the table.
Such a simple and cute craft idea.  Thanks Sissie!
Pin it, and make it later!
Purchase Deco art chalky paint
 (aff links)
Purchase paint brushes
Purchase  black sharpie
Thanks for stopping over today.  If you are not a regular here, I sure would love to see you back again.
I am also very excited to share my new stencil line with you.
Farmhouse/rustic stencil line by Debbiedoo's HERE
Thank you for your visit today!
I share all things, thrifty home decor, crafts and a recipe or two on occasion.
If you would like to commit to becoming a subscriber, I would love for you to join me.
XO
You can check out some of my past Christmas decorating and craft ideas while you are here.
And if you LOVE Dollar tree, how about checking out the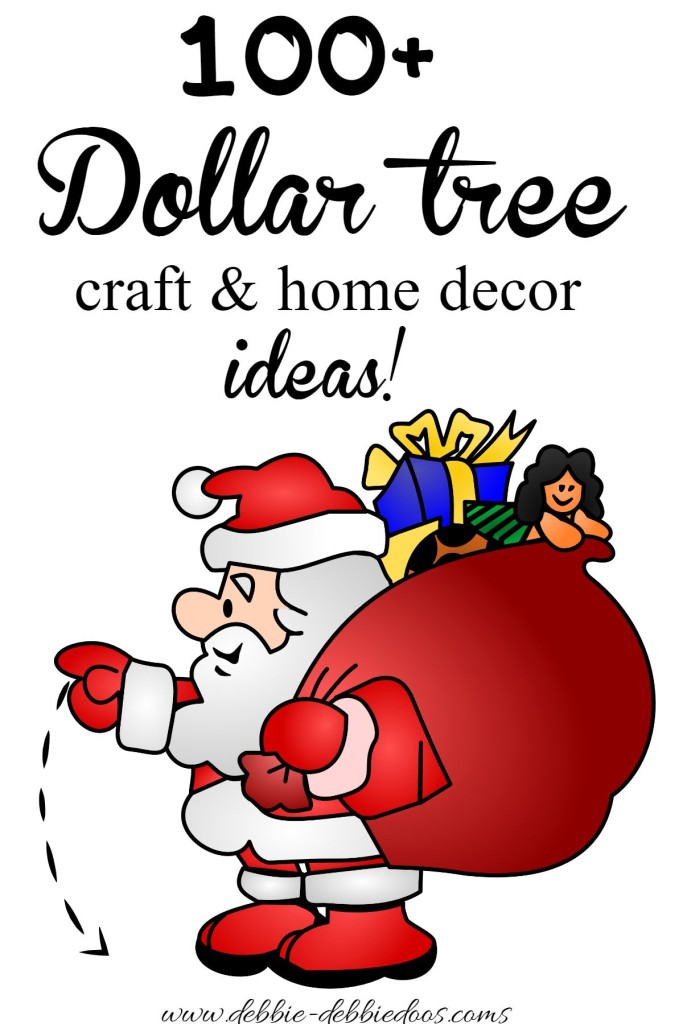 Hope you follow me around too if you like.
XO