Dollar Tree Pick Up Truck Centerpiece Idea
Welcome friends! The Dollar tree has been really upping their game this season. I have noticed event the quality of their goods are better this fall season. I can't resist taking a trip in at least a few times a week to see what is new. They seem to be stocking their shelves pretty good as well. I always say grab it when you see it, because you never known.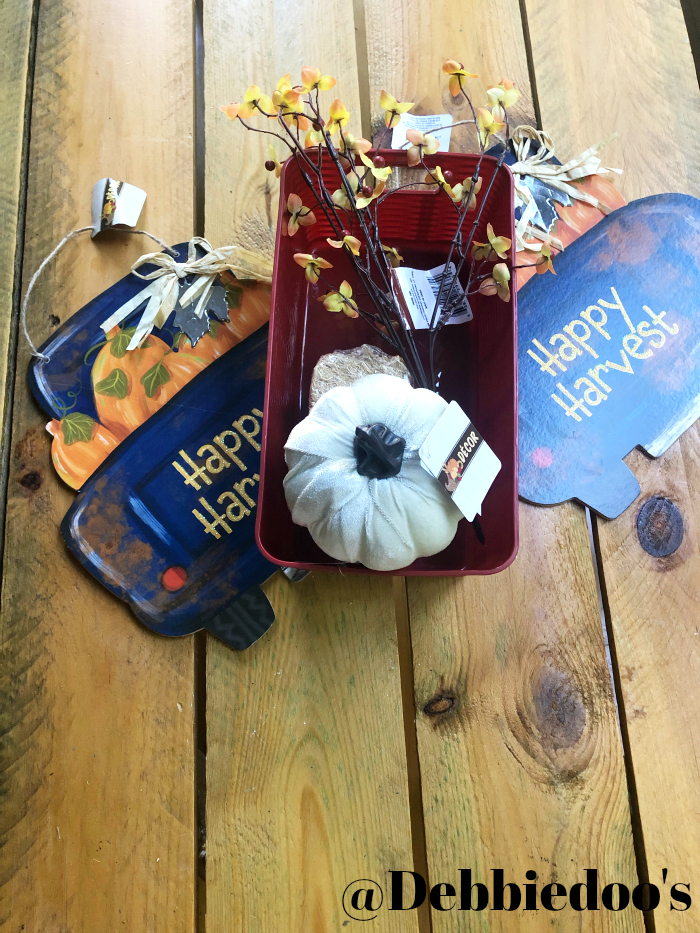 I picked up two blue Pickup truck signs, a small plastic basket and a few little fillers to go inside my Dollar Tree Pick Up Truck Centerpiece Idea.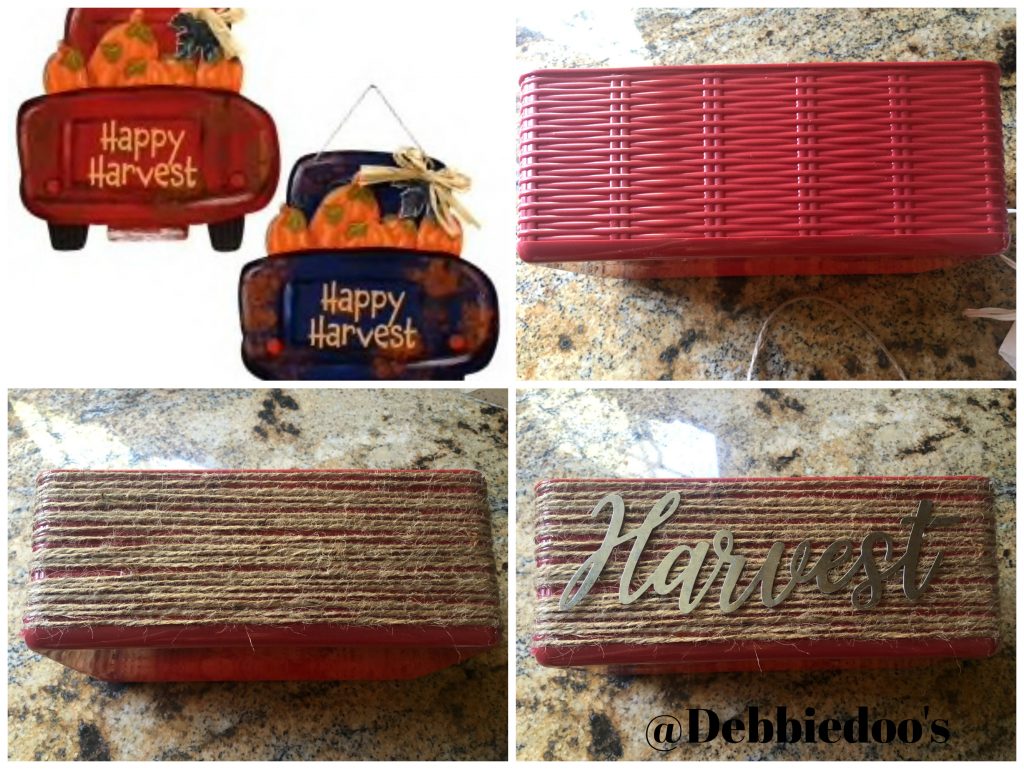 The first part of this centerpiece idea I did my base which was a plastic bin I found in their basket section, where all the clening products are. I simply hot glued twine around the entire basket to give it texture and to be able to hot glue my signs on easily. In my last Dollar tree craft I shared (Scarf wreath HERE) I mentioned the fall metal words came in a three pack. I used the harvest one for this centerpiece.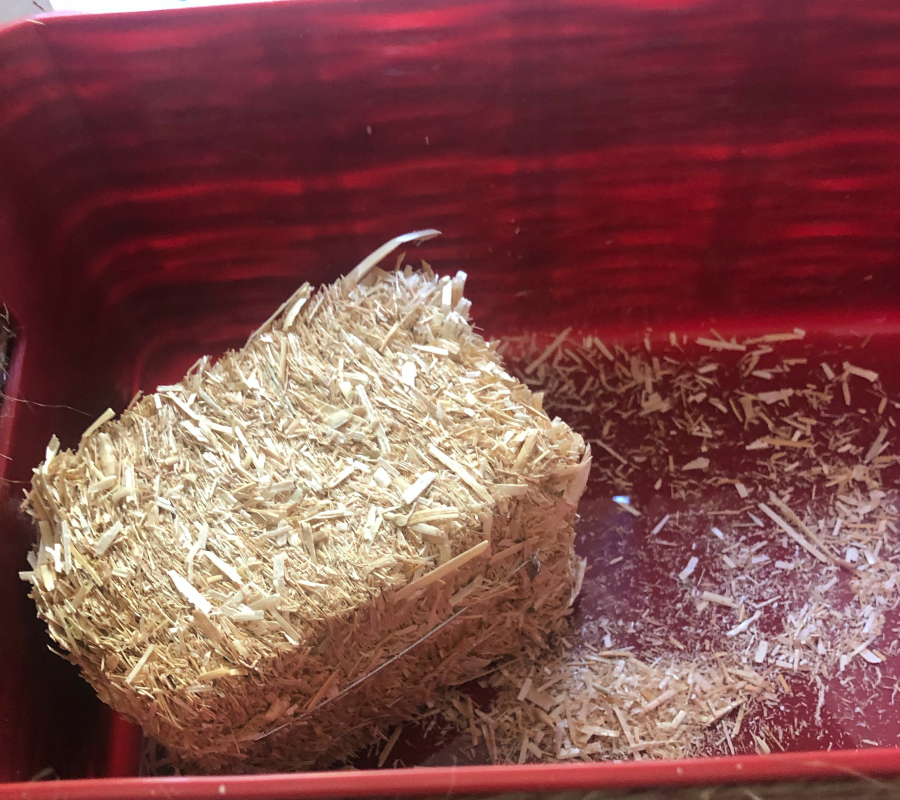 Even the little hay stacks came from the Dollar tree. I only bought one, whereas I should have picked up one more. It all worked out when I filled my basket up, but two would have gave it more height when adding my fall goodies.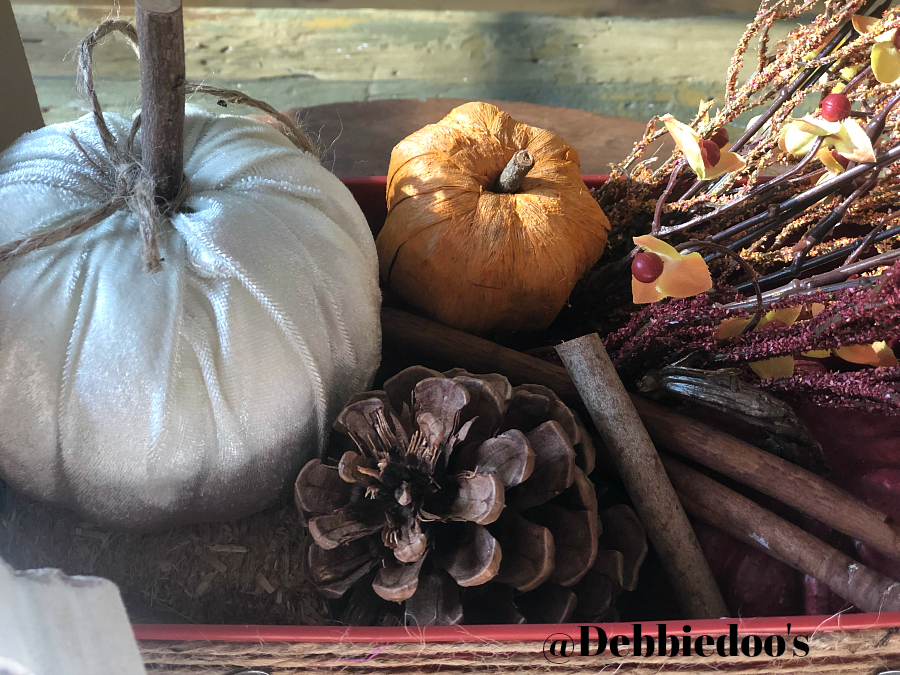 The velvet pumpkin even came from the Dollar tree. I pulled out the plastic stem and added a stick:)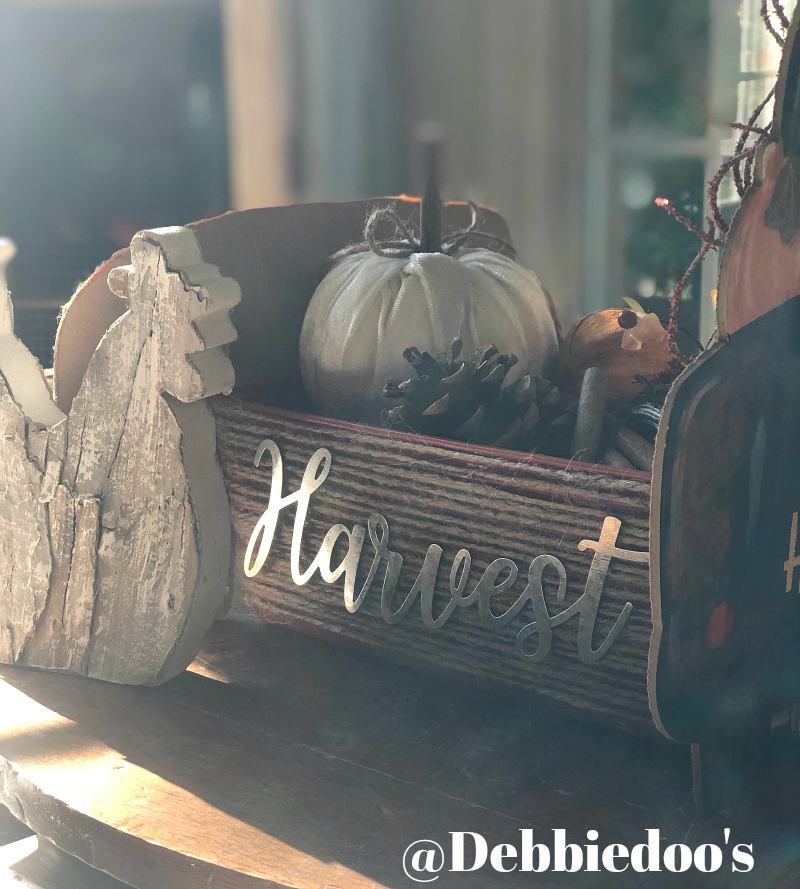 I forget to mention: One of the signs I did score along the trim to make it shorter and more realistic like a pick up truck. You don't have to do that, and I encourage you to make it anyway you wish. Remember this is your creativity making it your own way. After I scored it, I did have to lightly sand it to make it smooth and then I added a little orange craft paint to make it finished looking. I also added more twine around the silhouette of the truck.
I then hot glued each piece onto the ends of the basket (the twine made it simple to adhere). You can use any base you wish, example if you find a small wood crate basket, that would work well too.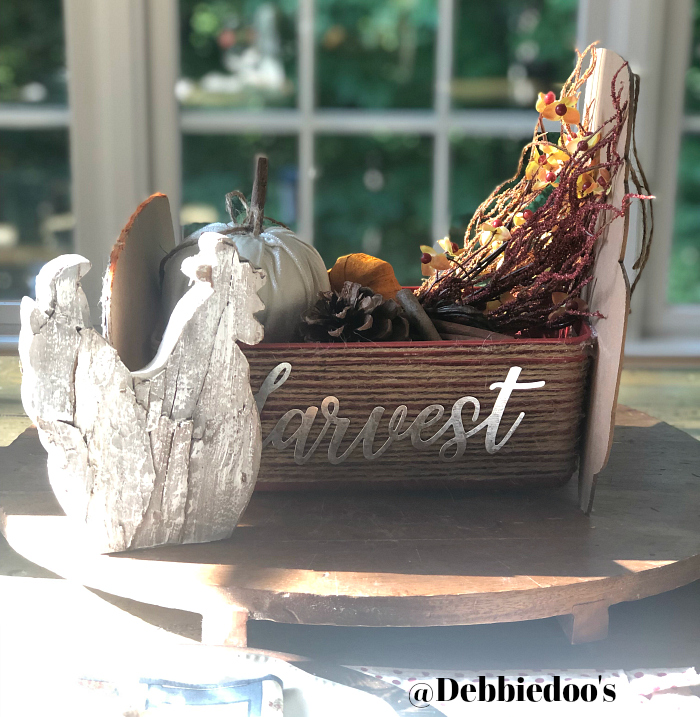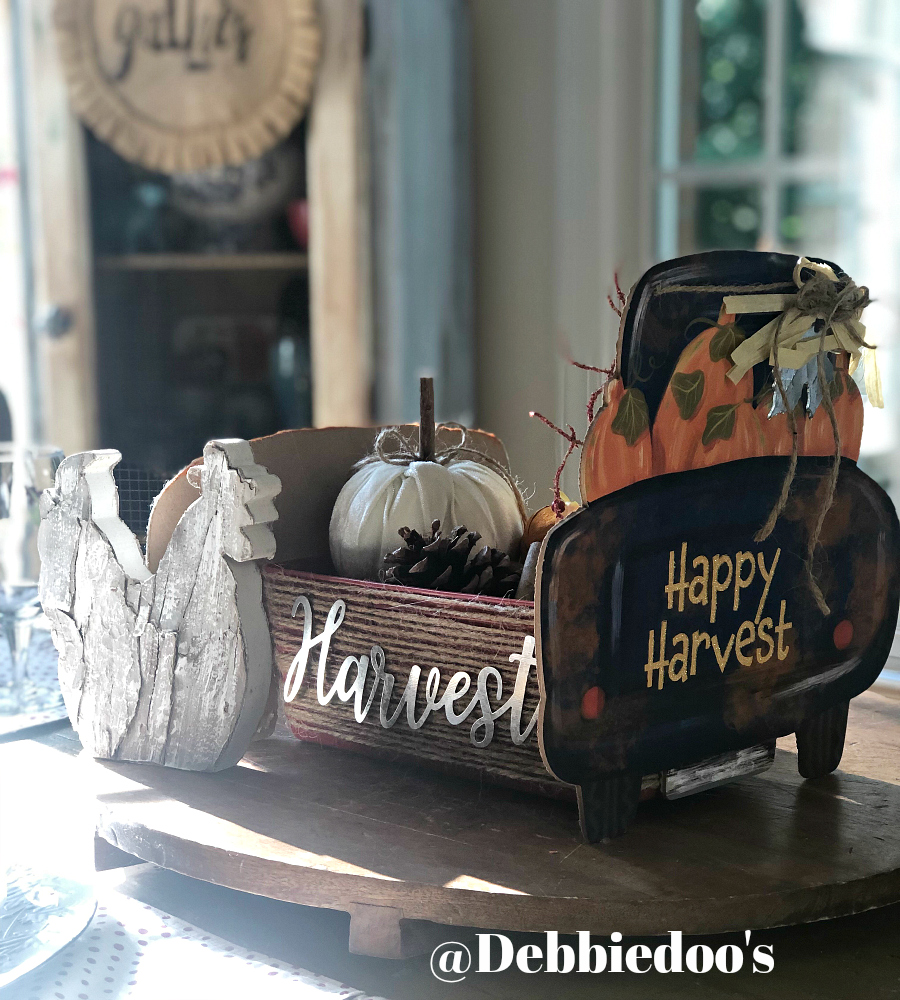 I think it turned out adorbs!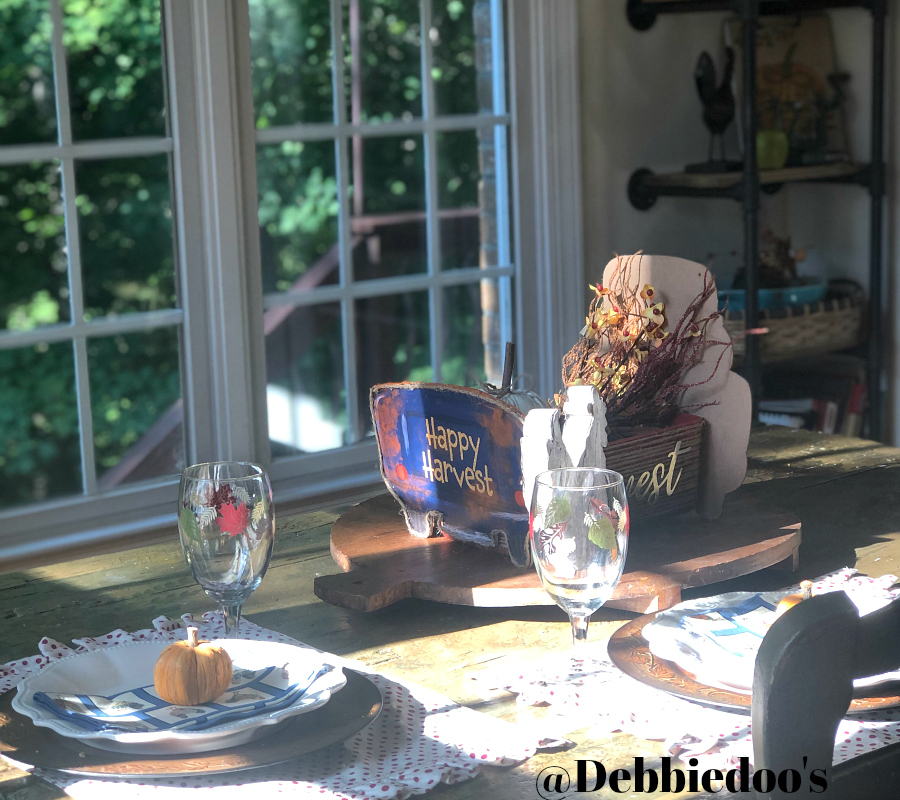 We are ready for the season, just the hubs and I! He has been enjoying watching my craft therapy. I remember a time or two he would ask, "where are you putting that"? I always manage to find someplace.
Thanks for stopping by today! I hope I have encouraged you these past few weeks to get your craft on. For a less than $30.00 for the Fall season you can really do a lot of nifty and thrifty fun seasonal decorating of your home too.
ENJOY! Thanks for stopping by today.
Pin it, make it!
Dollar Tree Pick Up Truck Centerpiece Idea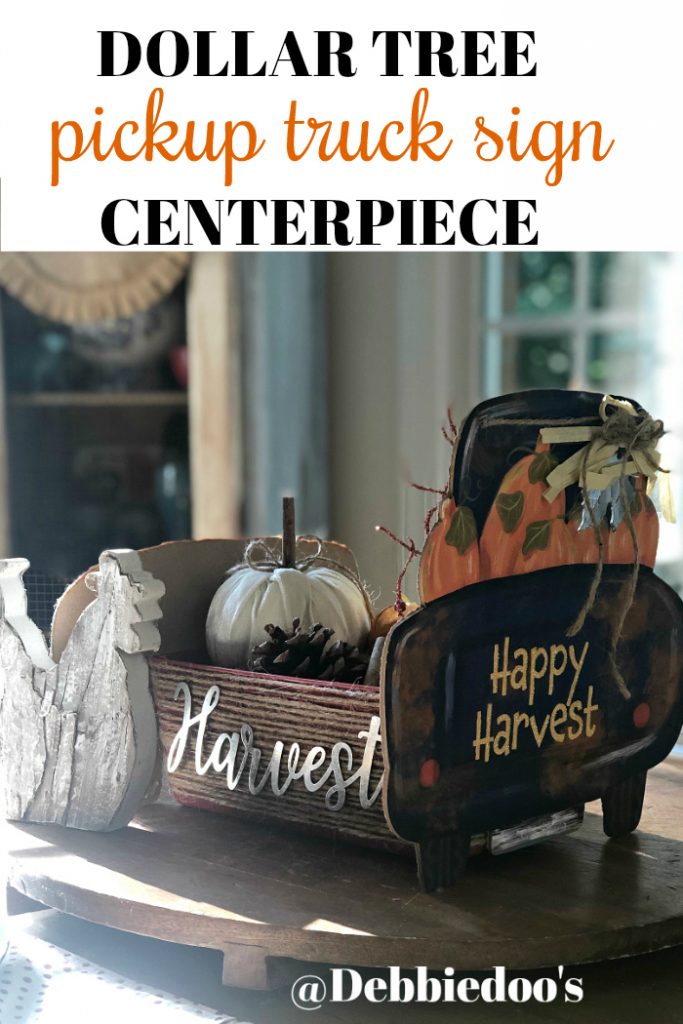 If you are new here, welcome. You can stick around and see my fall decor so far for the season:
Dollar tree Pumpkin Splatter Screen Wreath HERE
Dollar tree Salt and Pepper Mason Jar crafts HERE
When I am not over here at Debbiedoo's crafting up a storm, you can find me over at Home Pressure Cooking. Whipping up recipes for the Instant Pot, Air Fryer and Ninja Foodi.