Hi there friends! Well, my husband and I survived our first empty nest week together. In fact, it was a pretty awesome week. We acted like honeymooners again.
Salt and Pepper Mason Jar Pumpkin Dollar Tree Craft
I got another craft on from the dollar tree of course. Today I am sharing a Salt and Pepper Mason Jar Pumpkin Dollar Tree Craft.
If you missed my Pumpkin Splatter Screen wreath, check that out HERE. These little salt and pepper mason jar pumpkins go perfect with them in our kitchen.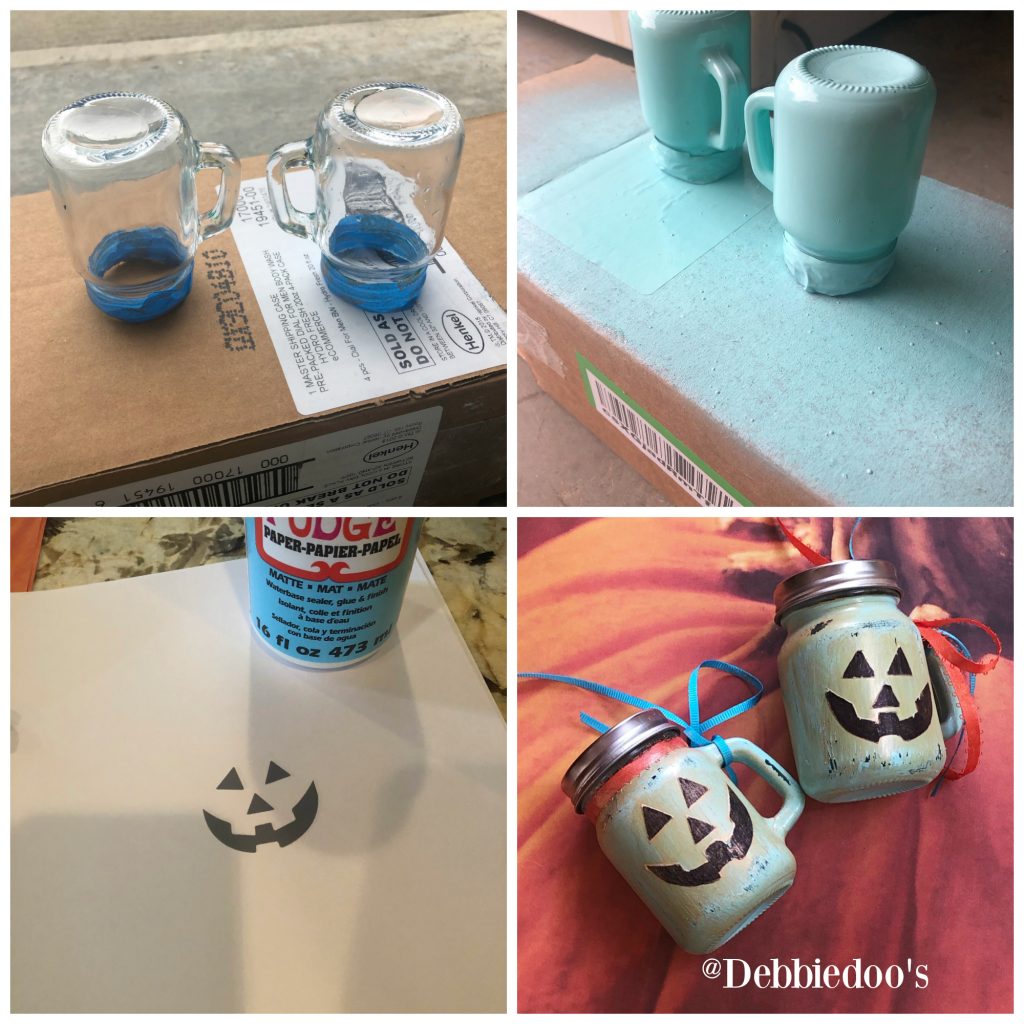 A few years back I made Snowmen Dollar Tree salt and pepper shakers that went wild HERE. I am not much of an "artist" when it comes to making faces. I cheated on today's pumpkin craft and will share with you my little cheat face, just in case you aren't very good at drawing the faces.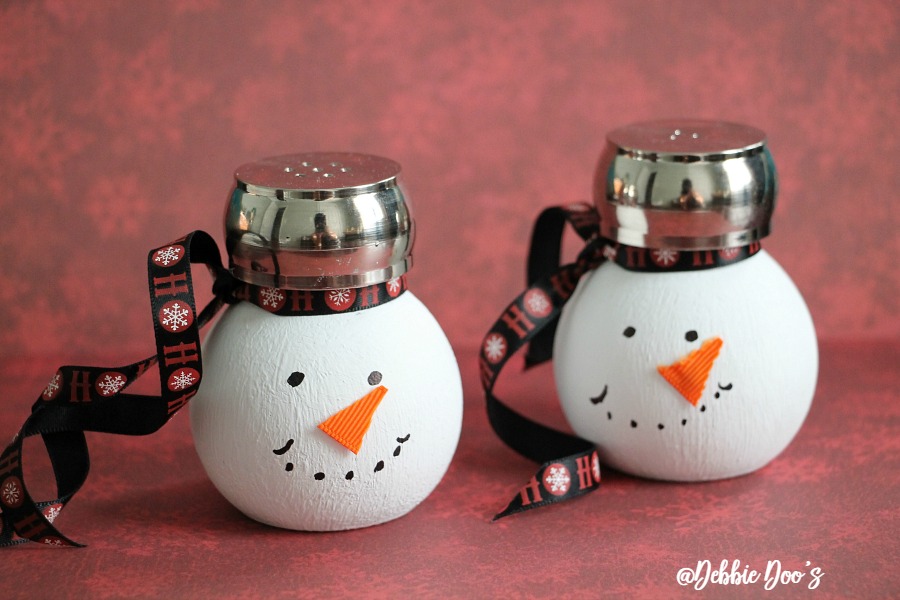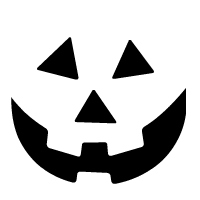 Right click and save image of pumpkin face to your files to print. I used small scissors to cut the face and then used Mod Podge to adhere it.
All things Mod Podge projects on glass HERE
You can make your pumpkin salt and pepper mason shakers any way you want. I spray painted mine first. I taped off the the edge where the cap goes on that way no paint or chemicals would get into our salt and pepper.
Because my supply chain is very low, that is why I opted to spray paint. You can chalky paint, craft paint, add glitter, embellish with ribbon, burlap, etc. Make it your own.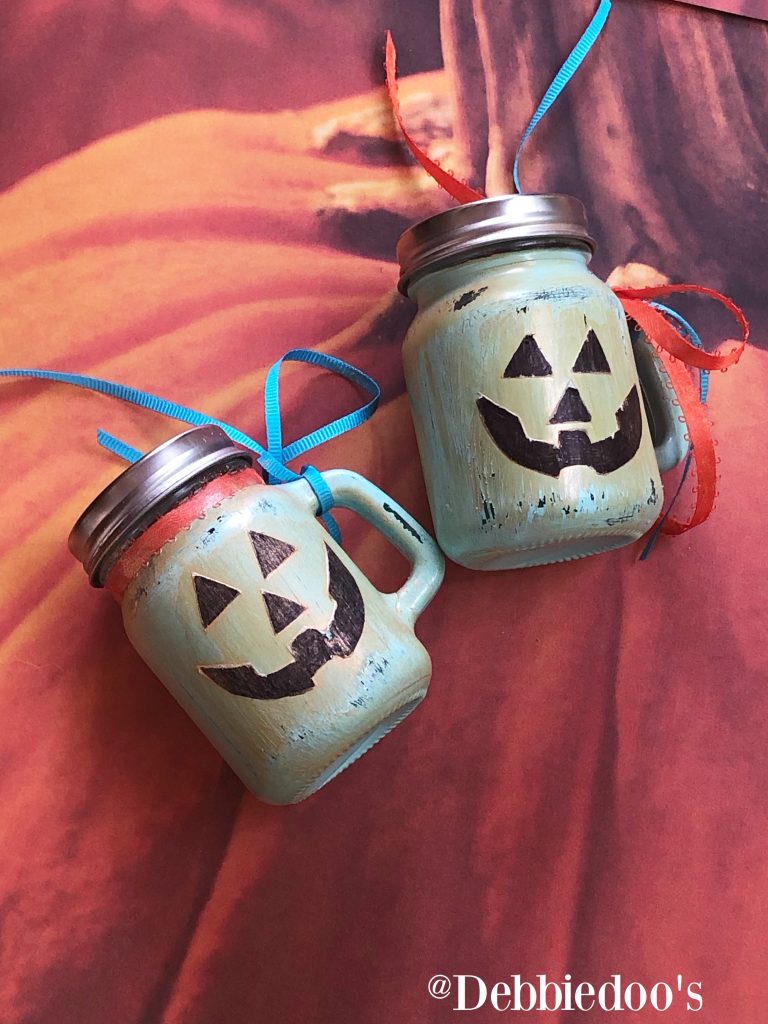 I roughed mine up a bit with light grit sandpaper just to give them the rustic look. I was thinking if I made some for our condo, I would have spray painted them gold or silver and left them more shiny looking to go with our decor there. As I said, you can make them to fit any kitchen style. These would also make great little hostess gift ideas. It was fun and therapeutic craft for me to do.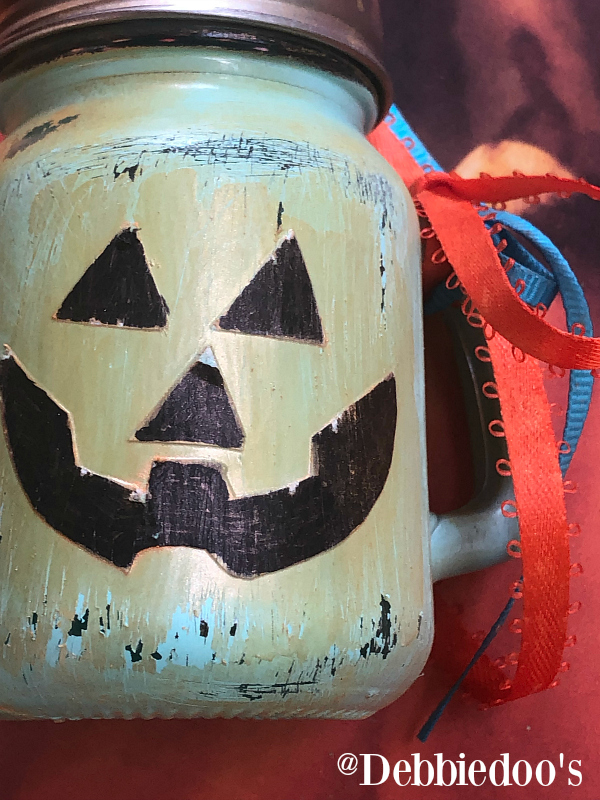 I rubbed a little orange craft paint on top and lightly blotted it in.
To sum up exactly what I did:
Spray painted outside my little mason jars salt and pepper shakers. Let completely dry.
Cut out the pumpkin face and mod podged onto the glass jar. Let that completely dry. Went over the jars with a light rub of orange craft paint. Let that dry and then wen over with a light grit sandpaper to give them the rustic look. Used some ribbon to tie on the handles. They are adorbs!
Please excuse my lack of directions and writing skills over here these days:) I need to practice and get back in the groove of things.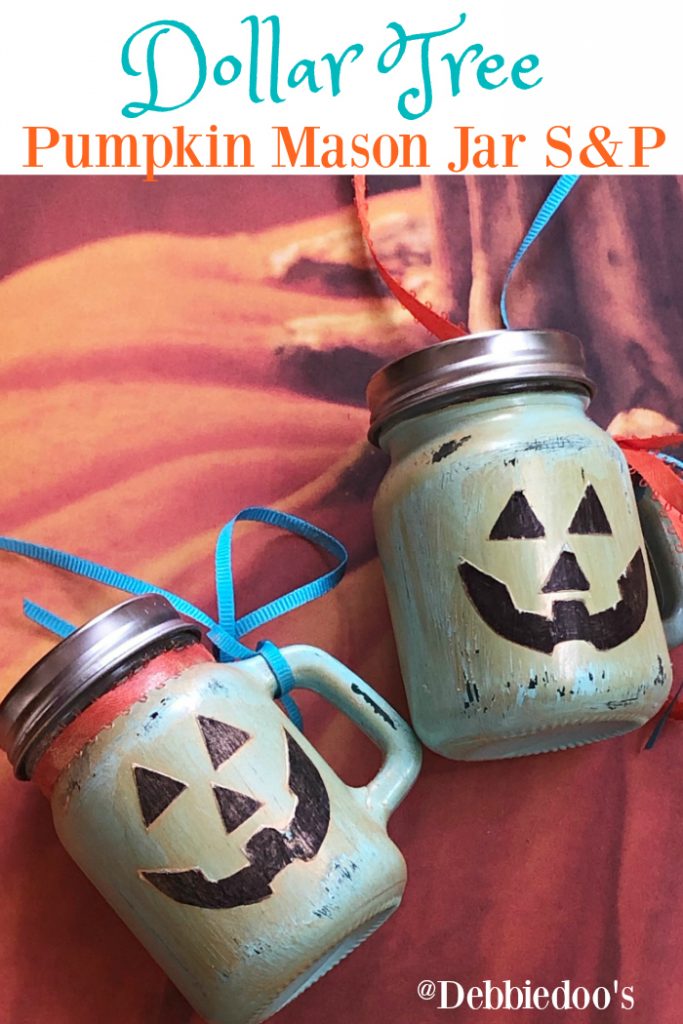 If you are a lover of Dollar tree crafts, you can find my All things Fall Dollar tree gallery HERE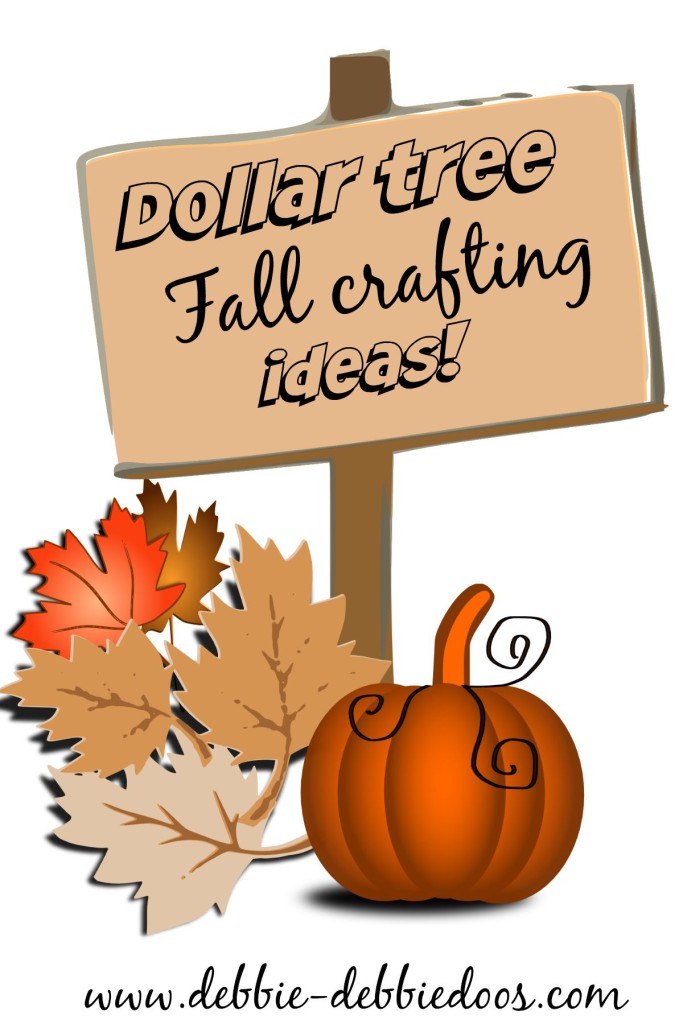 When I am not crafting, which isn't as much these days, you can find me over at Home Pressure Cooking. Whipping out some awesome Instant Pot, Ninja Foodi and Air Fryer recipes. Hope to see you there as well.