Hi there friends!~ You didn't think I would go through the holiday season and not share even just a little something with you, did you? I hope not. In spite of the hustle, the bustle, and real life things, I am here with my holly jolly self sharing just a bit of merry little Christmas sprinkles.
Merry little Christmas sprinkles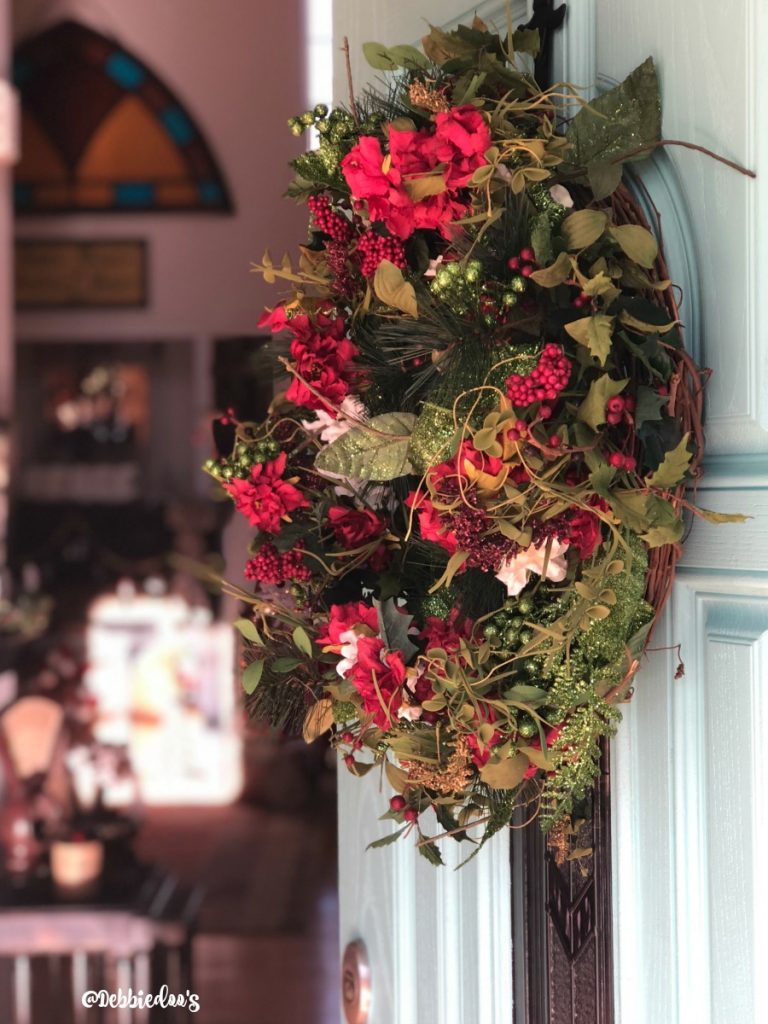 I will try to finish up my porch this week to share with you all this weekend. I have some dead plants in the Urns that surely won't appeal to many. Unless you are like me, a serial plant killer, than perhaps you can give me a high five and maybe we can start a new trend:)
I chose not to do my flock tree this year. You can see the flocked tree HERE from the past years. In fact, I just donated that tree to our band this year for the Christmas concert. I figured they need it more than I do and can use it for years to come.
I love me some snowmen. Always have, always will. You can see my all things snowmen HERE.  This year I found a snowman little tree at Big Lots. I had to have him.
I also found the cute mitten mantel swag and pom pom wreath at Big Lots online. They were so reasonable I couldn't resist. I wanted to have the feel of comfort and more texture this years Christmas sprinkles.
When decorating for any holiday, I always believe it is the little things that can make a difference and they not only are inexpensive, and small, they get seem to get noticed the most. The little touches of any sprinkle are what can make the room feel festive without going over the top. I am not over the top in the least this year! I am enjoying the simplicity and the 'little things".
These little wooden soldiers were once a plain wood color. I believe I found them on an Etsy a few years ago. I painted them white and they stand tall every year.
The kitchen vignettes and decor I went super light. Just enough to get the gist. I love the window shelving because it seems to be the highlight of the kitchen and great for knick knacks. The shelves were not always this rustic wood look. They were updated a few years ago.
Printables are always a great little sprinkle, and most of the time they are free!~ My dear friend Ann from on Sutton place makes some beautiful ones and I always print them each year and keep them for the next. Free art!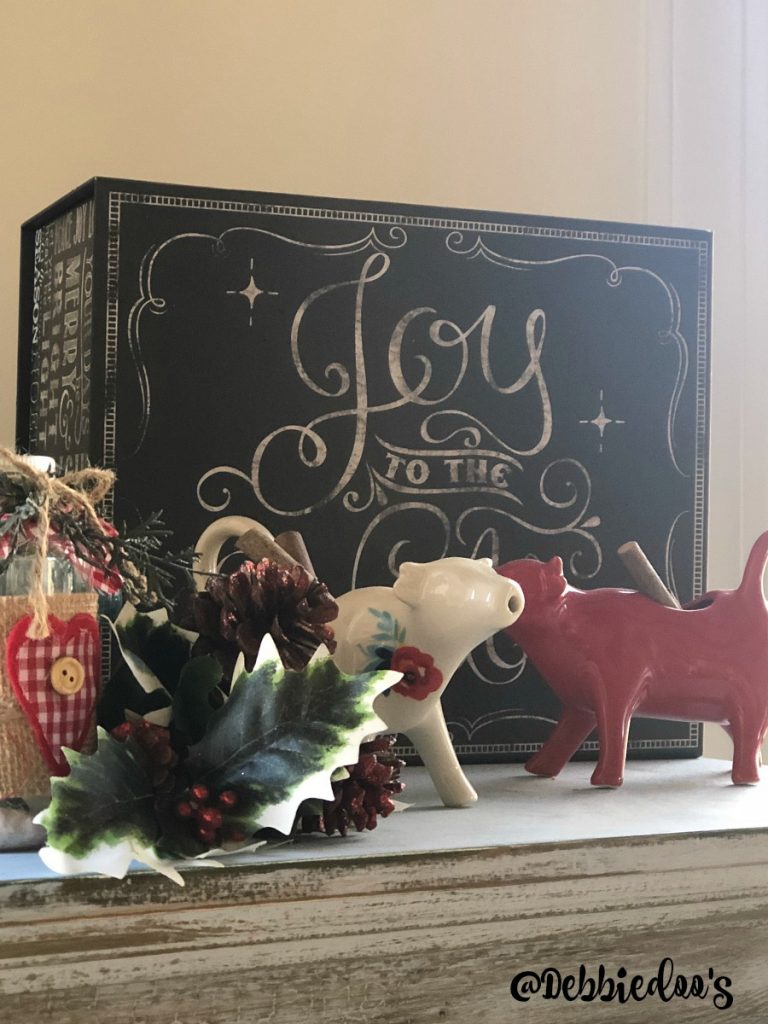 I wish you all Joy to the World this holiday season, and always! Thanks for popping in today. I hope I can get this porch done today or tomorrow. Going to buy some new plants now:)
Hey and don't forget you can find me these days at Home Pressure Cooking. 
Not only sharing pressure cooking and Air fryer meals, now I am on the Ninja Foodi
cook! I love that funky looking kitchen appliance. It is in high demand this year for sure.