Farmhouse signs have captured the hearts of many homeowners, infusing a cozy, rustic elegance into any living space. This how-to article teaches you how to create a charming farmhouse sign that can effortlessly elevate your home decor. With just a few supplies and a touch of creativity, you will craft a personalized statement piece that exudes warmth and character.
Learn how to craft farmhouse signs in three steps: gathering your supplies, applying a stencil, and adding finishing touches.
1. Gather your supplies
Stencil. I bought the Home Sweet Home stencil from Amazon
Rustic board. I found mine at Walmart for less than $10
Paint. Choose a color that matches your home's aesthetic
Sponge brushes
Toothpicks
Sandpaper
Hot glue gun or strong adhesive
Makeup sponges (optional)
2. Apply the stencil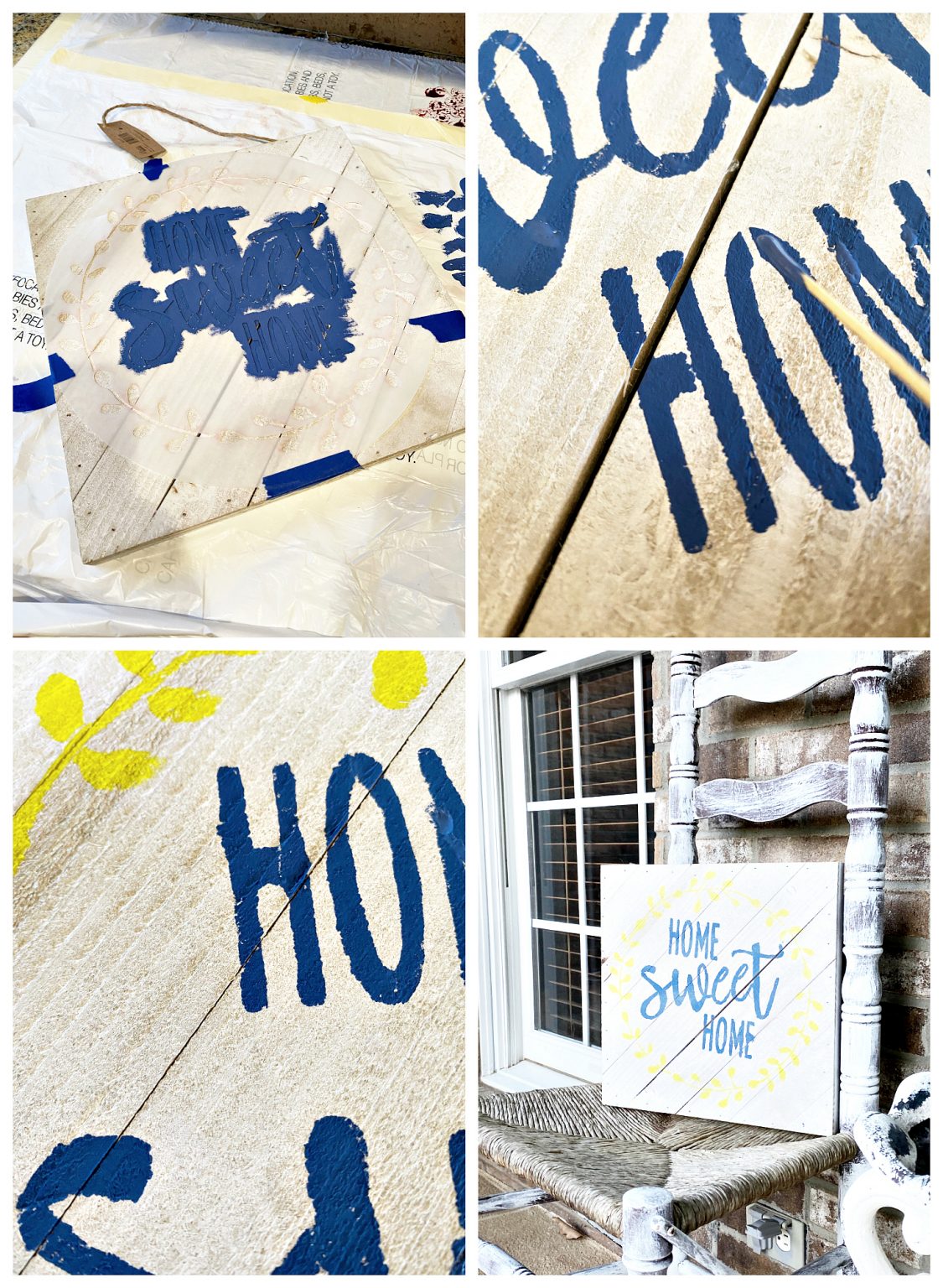 When stenciling, it's essential to correctly apply the paint for a clean, professional look. Before applying the paint to the stencil, dab out any excess paint on a paper towel to prevent smudging or bleeding. When using a brush, dab lightly and briskly in a fast up-and-down motion; avoid pressing too hard or saturating the brush with paint. Makeup sponges offer a smoother surface than sponge brushes and can yield excellent stenciling results.
It can be hard to stencil on wood with grooves, but you can always fix any imperfections. After the paint dries, use a paint-dipped toothpick to fill in any gaps or breaks in the stencil lines. Stencils require breaks to maintain their shape, so filling in these gaps will create a more cohesive design.
3. Add the finishing touches
Now it's time to wrap up your project. Start by gently sanding the sign with sandpaper to smooth out the surface and remove any paint seepage, creating a polished and professional appearance.
Some of the other projects showcased in the picture above include a thrift store chair makeover, stenciled side lights, painted front door, and chalk-painted urns.