Good day friends! There certainly was no fussing for me in terms of decorating for the fall season. In fact, this year was the easiest transition for me. Today I am sharing transitioning summer decor to fall decorating without the fuss.
Most of you know I have been busy over at Home pressure cooking.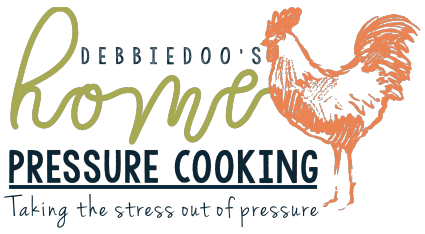 I still miss all my friendly happy faces over here at Debbiedoo's. I obviously still love to fluff the house too per season. The thing is though, honestly it is without any stress or worry. I have realized since not blogging over here as much that we as bloggers really tend to over do it. We put a lot of stress on ourselves in terms of staging, photographing and getting our content out there in a hurry. There is only a small window of time before you are considered too late. It's all crazy stuff. I don't have those stresses anymore and simply am sharing on my own terms, and my own schedule:)
Because I loved my tablecloth curtains so much that I did in the summer, I really was not ready to take them down. In fact, they may even stay up until after the New year. I feel with the colorful and happy pattern I can decorate around them for the season. That is exactly what I did for fall.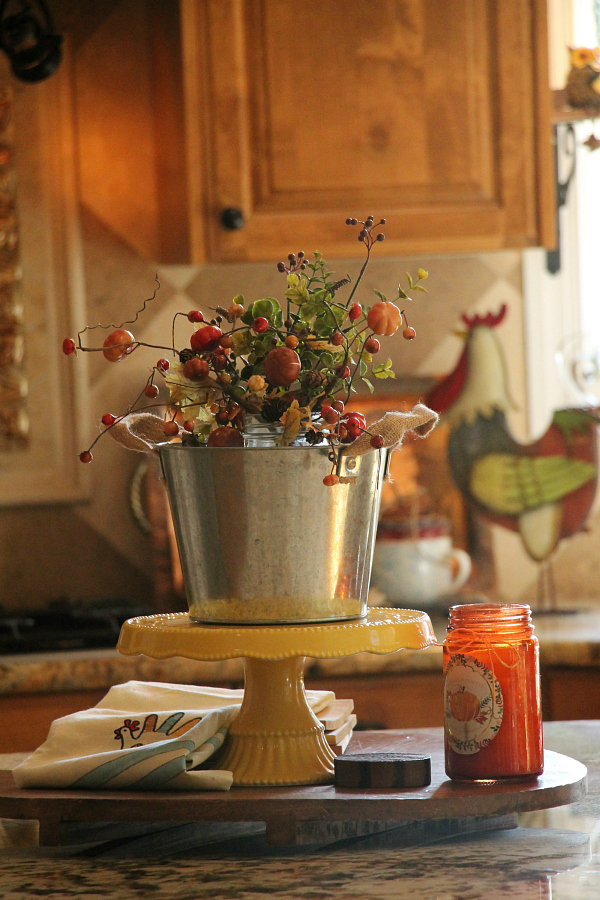 Most everything I had already in my Fall bins. The only new purchase I made were some colorful pumpkins I found at Michael's. The colors were non-traditional and just so happen to coordinate with my valances.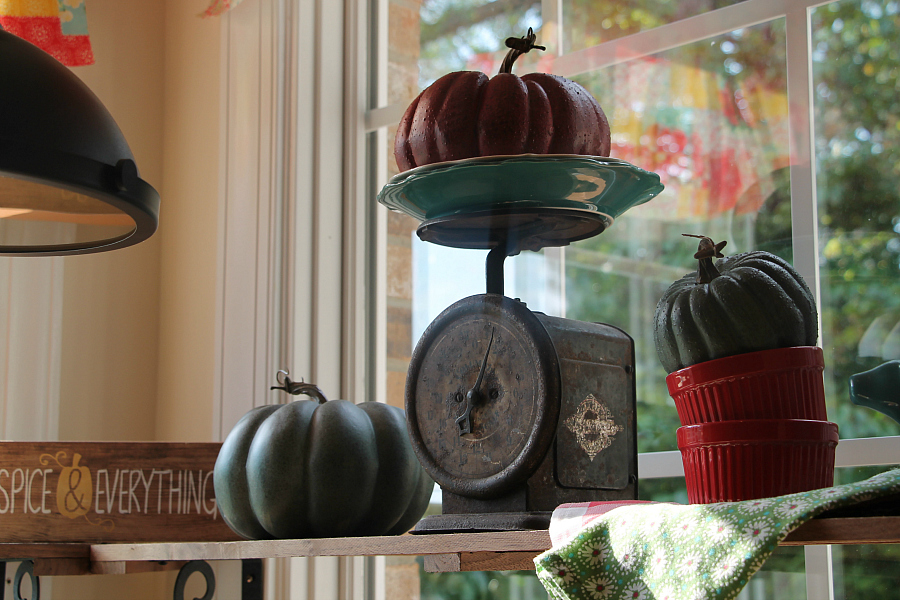 Another interesting note since I am not such a regular here. I notice I did not stress on perfection. For example, the paper towel holder needs paper towels.  That would have never gone unnoticed before.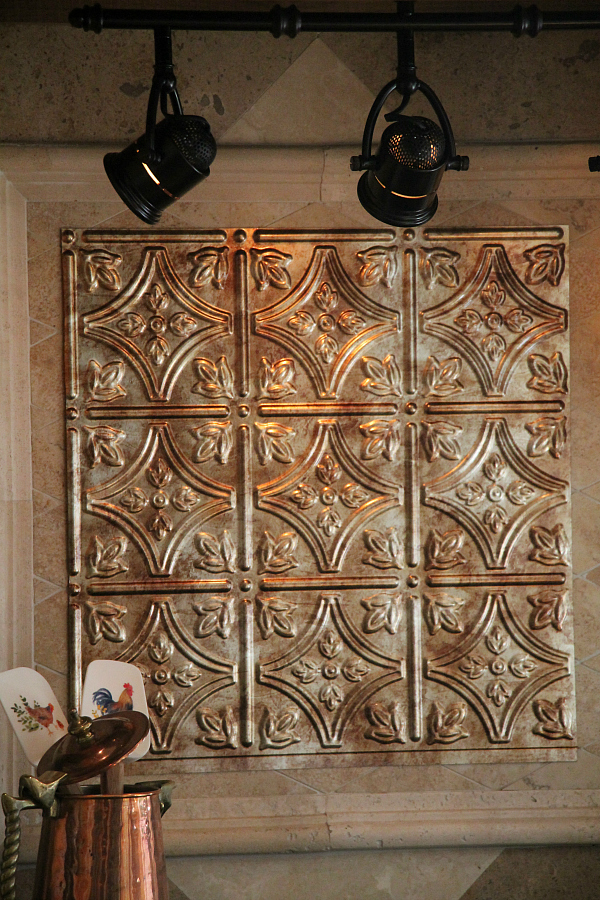 Here is a recent quickie project my husband and I did behind the back splash. I found the pretty copper faux tin sheet at Home Depot for less than $20.00.  I have always struggled with finding just the right accessory to put behind the stove. This took care of that. We used self adhesive Velcro strips. That way no damage to the decorative tile.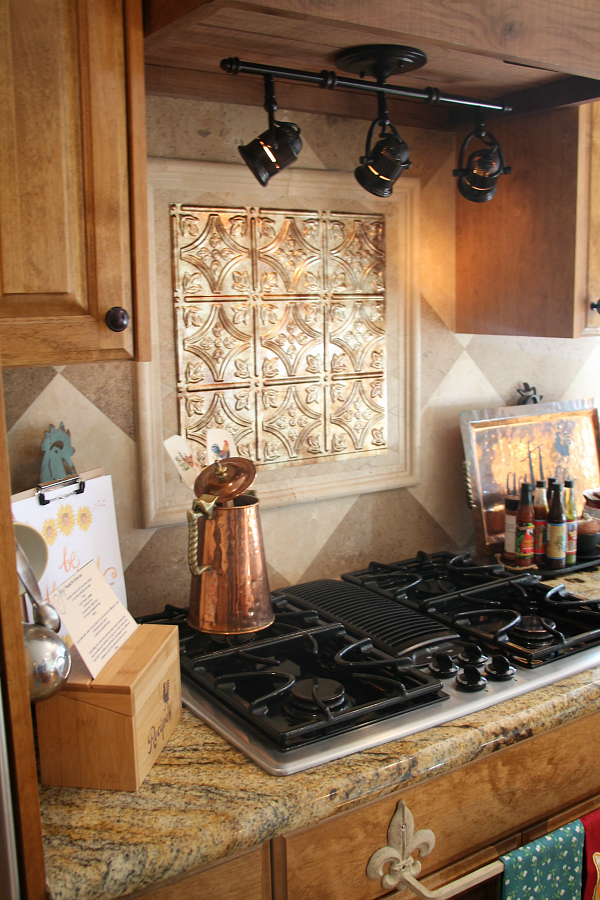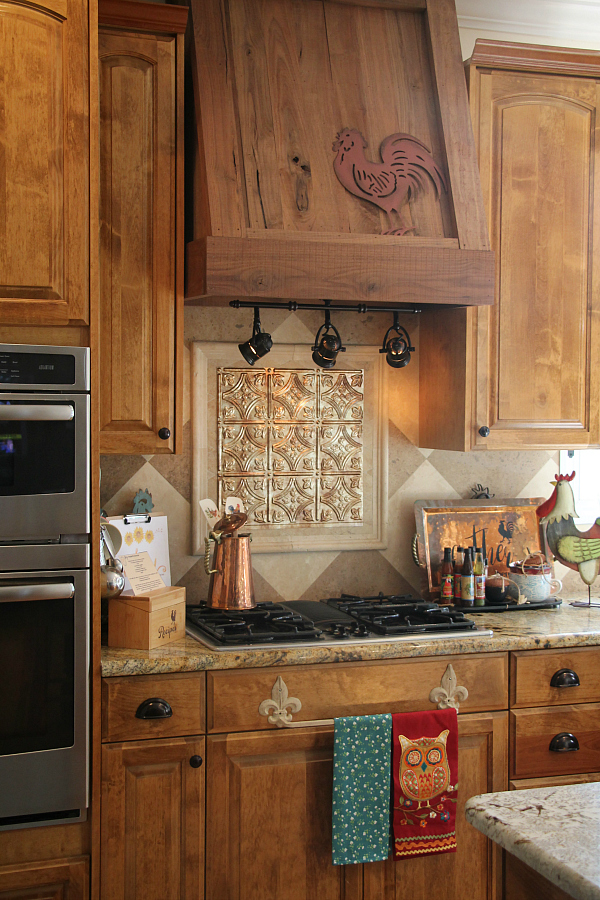 I love mixing copper, silver and bronzes. I don't believe everything needs to be so matchy matchy. I very well could be wrong according to top designers, but I really don't care. I like what I like and it's our home:) You should always decorate with things you love.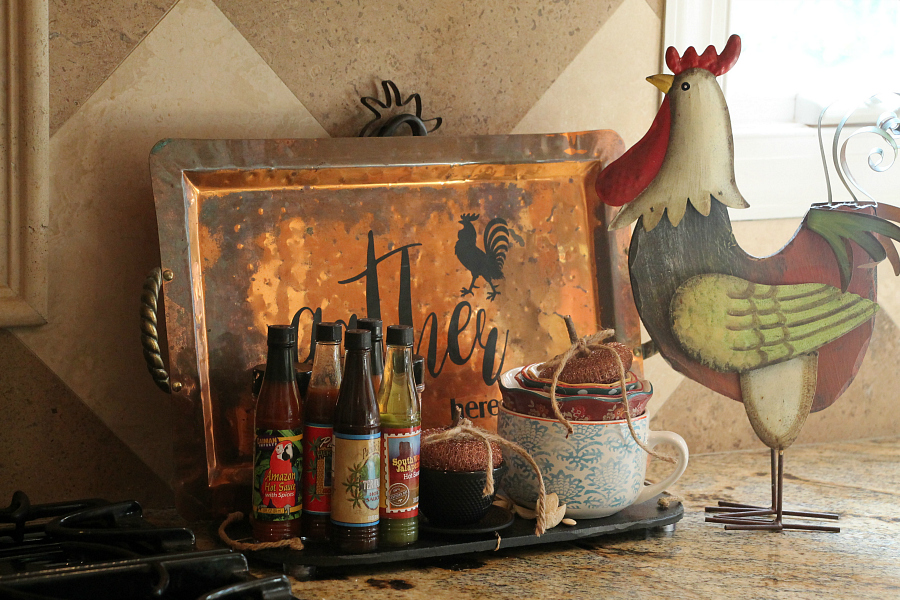 The copper platter and tea pot Mike and I have had for years. I can't remember if that was something my Mom found for us, or we found it at a thrift store. The gather here is a vinyl I made, inspired by my Gather here stencil. I created it for the Instant Pot, however as you can see you can find other uses for it. It is so simple to adhere.
Gather here Stencil HERE
Gather here vinyl HERE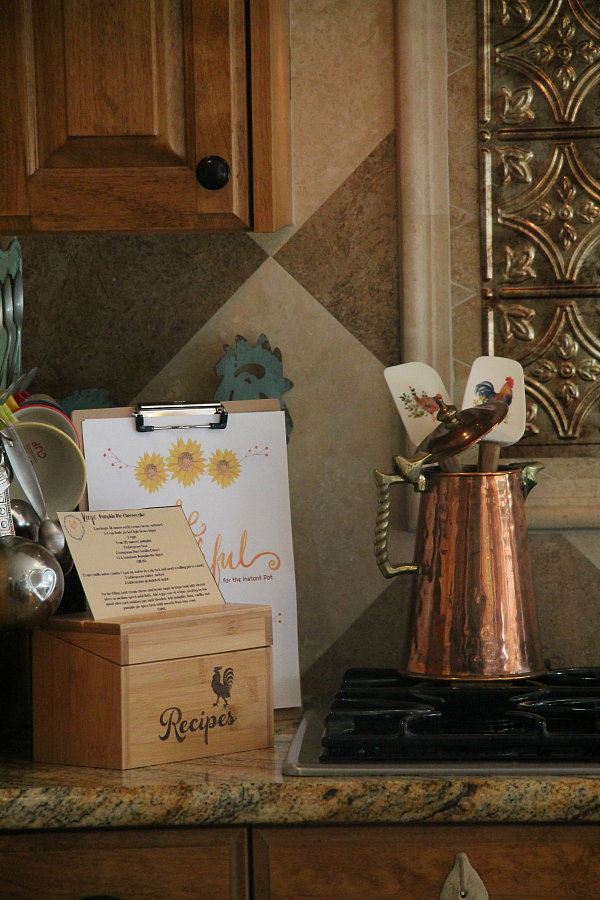 Another cool thing I have in the works is a custom recipe box. I love the feeling of a keepsake box that can be passed down for generations. My box will also come with a starter set of recipe cards, and recipes I have made in the pressure cooker. It's going to be pretty neat. It's in the works. This was my sample from the factory. I am in LOVE with it.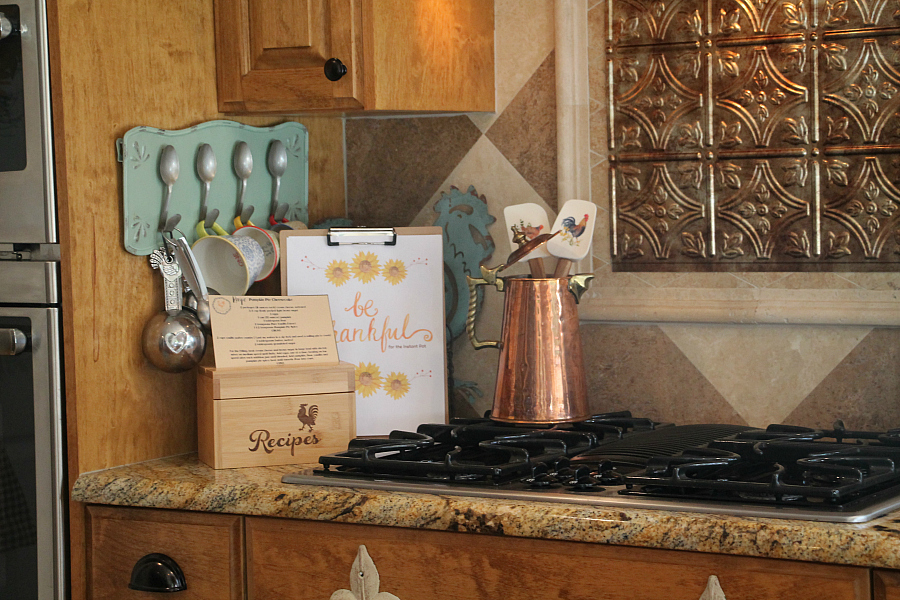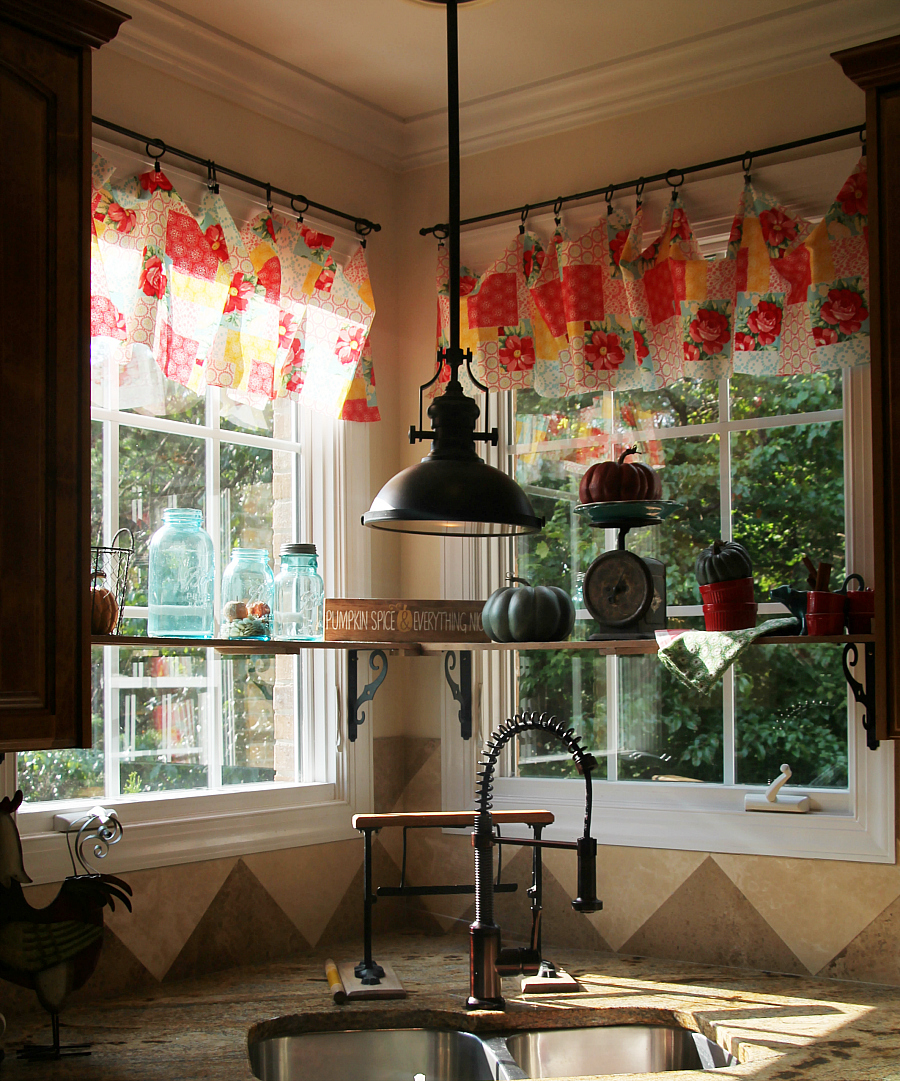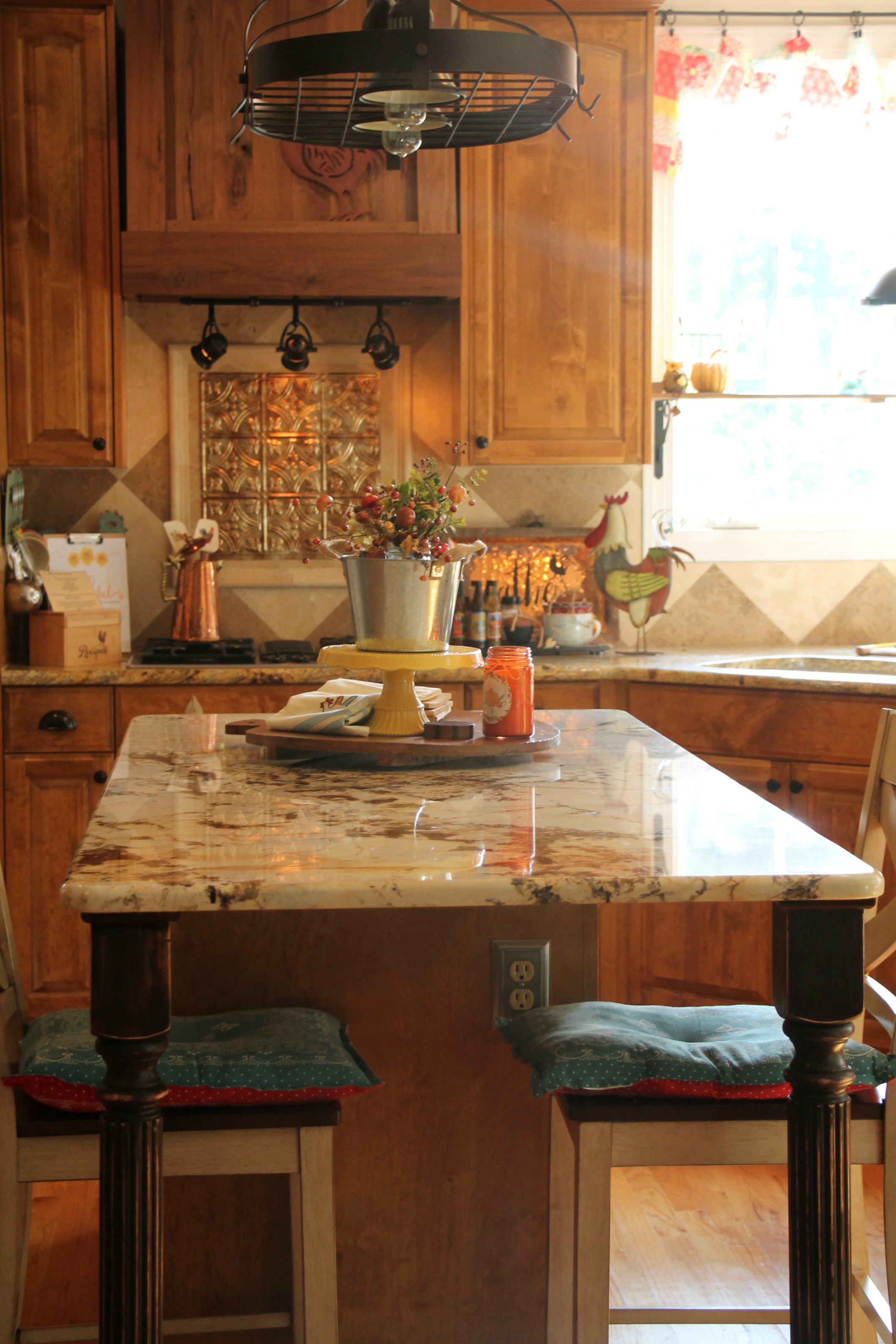 Now on to the dining area.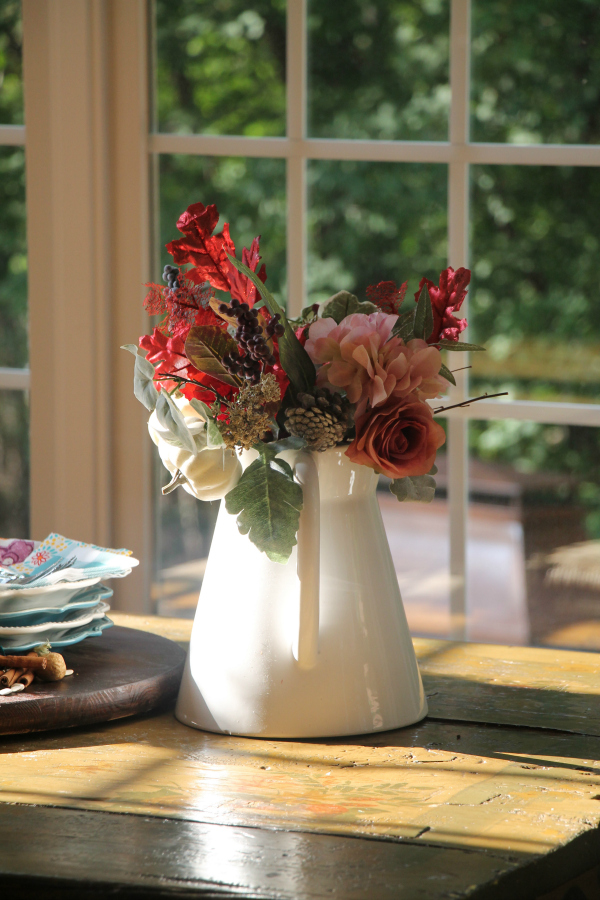 I simply added a few fall accessories of things I already have.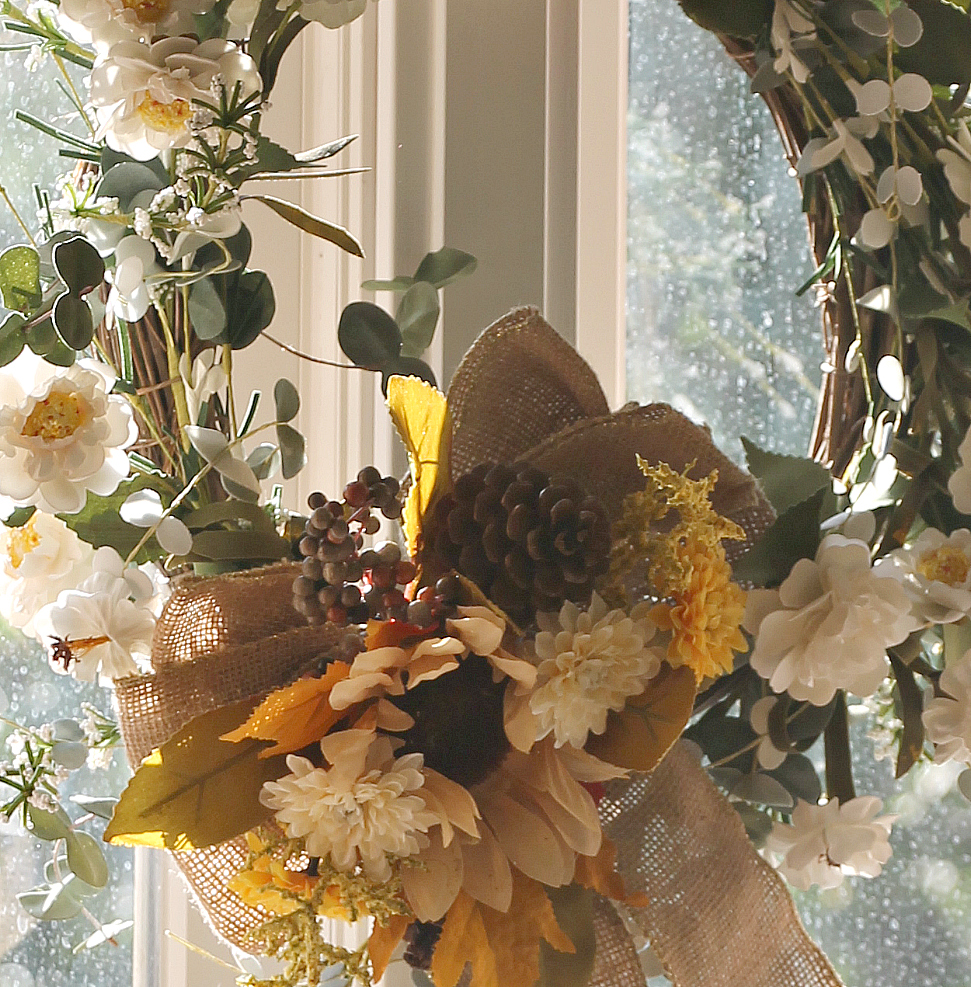 On the summer wreath I added a fall flower or two. Again, keeping it a simple transition. Whew, those outside windows need a cleaning! We will tackle that job soon. We had lots of rain last week and wind. Dirty windows are the norm around here.
Remember my DIY Gather here lazy Susan? I just brought that back out for the season. I love it still. Find how to make your own lazy susan here.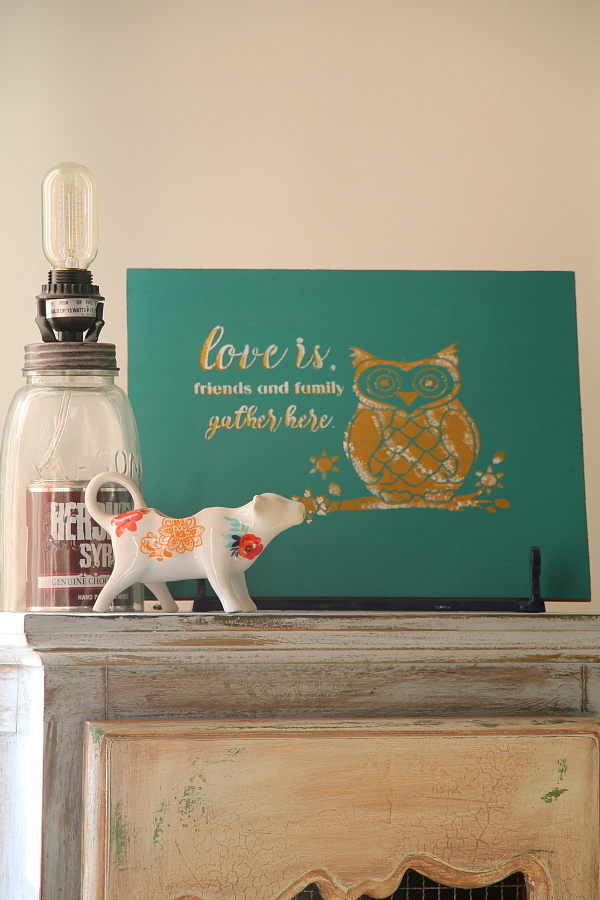 My owl stencil is perfect for the season. I have pillows and signs galore of all my stencil projects. Find my Owl stencil here
, it is marked down for the fall season now on Amazon.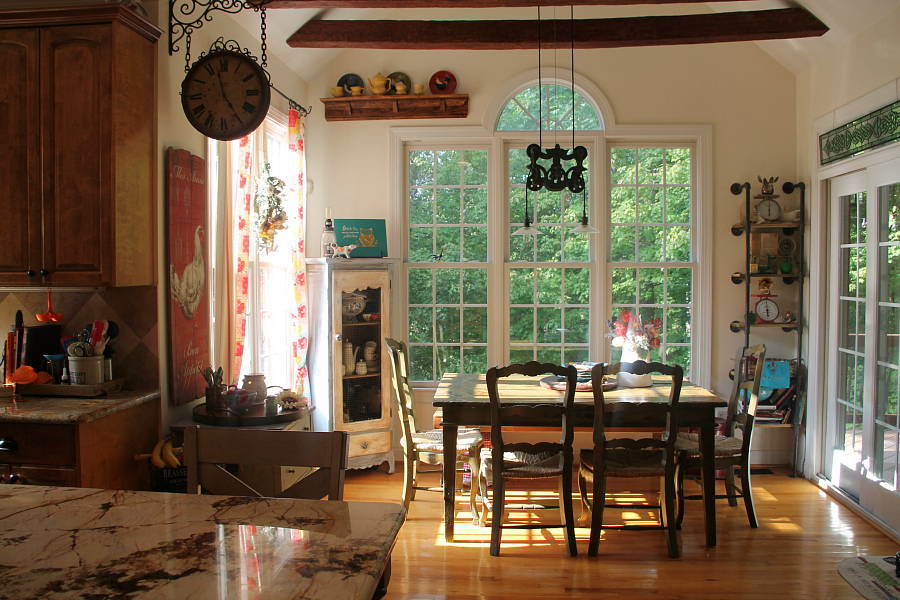 That about covers the easy fall decorating in the kitchen. Next I will share the family room!
Thanks for stopping over today. As mentioned most days now you can find me over at Home pressure cooking!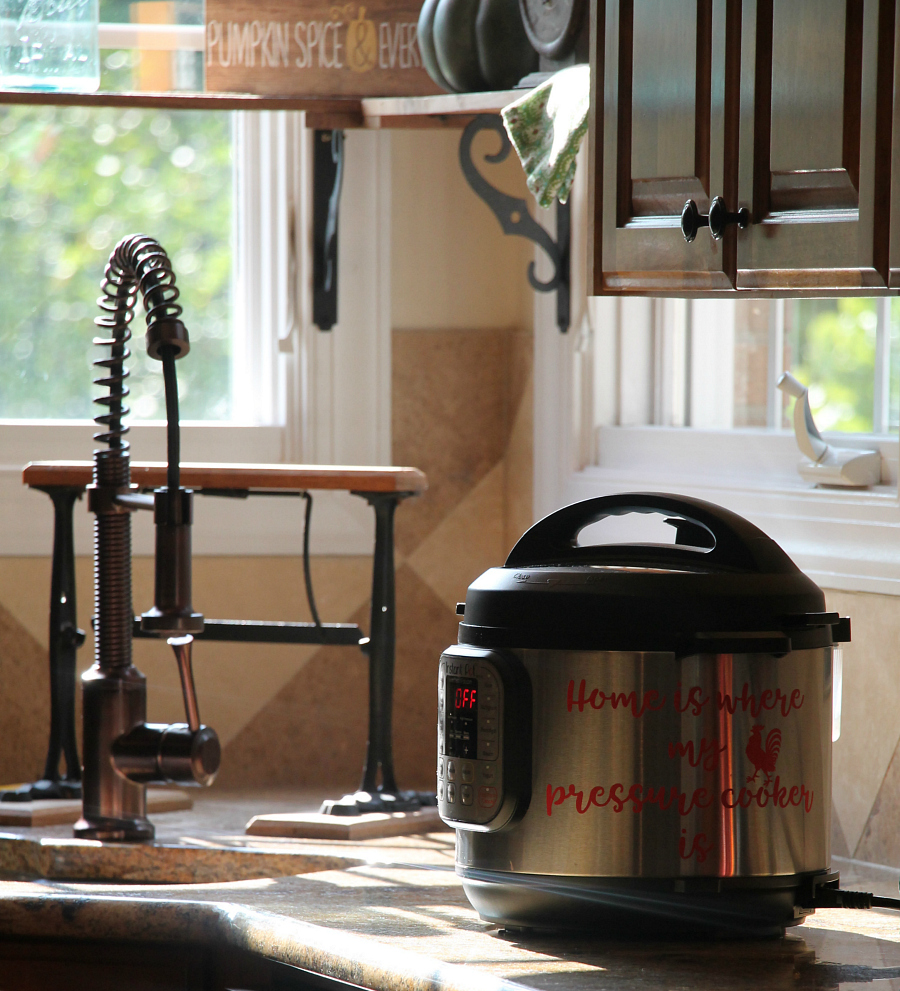 Great to see y'all!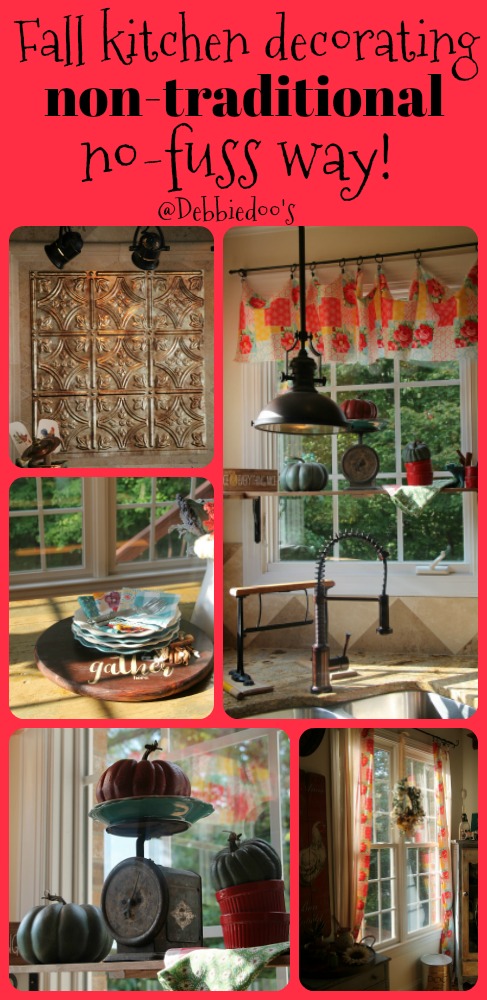 You can find some blasts to the past Fall decorating HERE. I have lots of budget friendly crafts and home decor ideas for you.