How to make your own lazy Susan
I have to admit, I was sort of impressed with myself on this project. I mean, I actually had to use a screwdriver and measure a little bit. WOW, I never measure anything. I typically eye everything and I know that drives my husband insane. I decided I would do this project right and use a measuring tape.
Today, I am sharing how to make your own lazy susan. This is a piece that is not only useful, it looks really nice and I think these would make some awesome Christmas gifts this season. In fact, this is exactly what I plan on making for family and friends. Sorry if they are reading this and I spoiled it. Oh well, you won't know which one you are getting because I plan on making them all a little different.
I am joining some friends today for a blog hopThank you Brenda from Cozy little house for organizing this event for us.
First I would like to say, I am truly thankful and so grateful for my readers. You have all been such a wonderful support system and such kind, friendly peeps. I always tell my family and friends how lucky I am to have you. I wouldn't be here this long if it was not for you. So always remember that you are what inspires me most.
Now how about onto Miss lazy Susan.
I found this 18×18 round board at Lowes home improvement. It also came in a 15 x 15 size.  For the larger board, it was $10.00 and the smaller board was $7.00.
Instead of painting it like I typically do with a lot of my projects, I chose to use the Minwax wiping stain. I absolutely love this stuff. No-fuss, no muss.
DOWN BELOW I will leave you with the gel stain and lazy susan hardware direct links for purchase.
I found the lazy Susan hardware on Amazon. Believe it or not, I could not find it at Lowe's. I searched high and low and even asked two employees which as per usual were clueless. Be sure to center the hardware as shown. I actually had my husband do it because I am a visual person instead of precise. This piece you want precisely centered in the middle of the board.
I gave the board two coats of stain. I stained going with the flow of the grain wood, using a sponge brush. You can wipe on this stain. Again, no mess, no drips and it dries really fast.
Here is where I got a little more creative.  I decided to mix and match two of my stencils. I used the gather here portion and skipped stenciling in the rooster portion. After that dried, I used my market cow stencil and only stenciled the cow head portion.  I used chalky paint btw to stencil on the lazy Susan.
You can find stencils at Walmart, Michael's, Hobby Lobby, Joanne fabrics, etc. So many cute varieties nowadays. Make it your own, keep on, gift one.
How to make your own lazy Susan

I don't want to brag because personally, I do not care for bragging. But gosh, I really do love Miss lazy. I was happy with the way it turned out essentially that's all I am saying:)
I think I am more excited to give these as gifts.  I will stain the bottom as well for the ones I am gifting so that it looks a little more professional. By the way, you can varnish if you like a little sheen and protection.
I found this one online for $120.00. SMH..it's from Wine Enthusiasts. I think they drank one too many! 
Thank you so much for stopping over today.
Check out my gallery of stencil ideas HERE
You can pick up a pack of sponge brushes from the Dollar tree or use an old rag for the gel stain to apply. It's super simple!
Thank you so much for visiting with me today.
Thank you for your visit today!
I share all things, thrifty home decor, crafts, and a recipe or two on occasion.
If you would like to commit to becoming a subscriber, I would love for you to join me.
You can find more Fall inspiration here at Debbiedoo's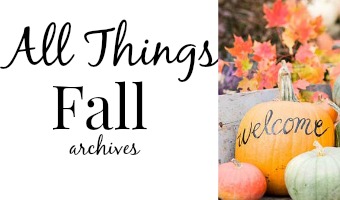 Amazon Associate Affiliate Links: