Rustic and Warm Christmas decorating in the family room
Hi there again! So happy you came back to see the family room dressed up for the season. Even though I did not do as much as I typically do, it still seems like a lot to me.
Today I am sharing our rustic and warm Christmas decorating in the family room. I asked my younger son who is 16 if he minded that I only did a few little rustic trees. He said "No Mom, it still looks nice".  I think my boys are over the over indulgence themselves. I have no doubt they are both going to be minimalists in their own homes some day haha!~
Three little rustic woodland trees is all I have for this year. You can see last years flocked tree HERE.
I decorated each tree with a few ornaments, of owls, and my DIY rustic farmhouse ornaments I made a few weeks ago. I love those little ornaments. So easy!
Some of the decor I can leave up for simple Winter decorating. After Christmas when we are all so anxious to clean up and organize it is nice to have a touch of winter decor. I try to keep that in mind when decorating for Christmas.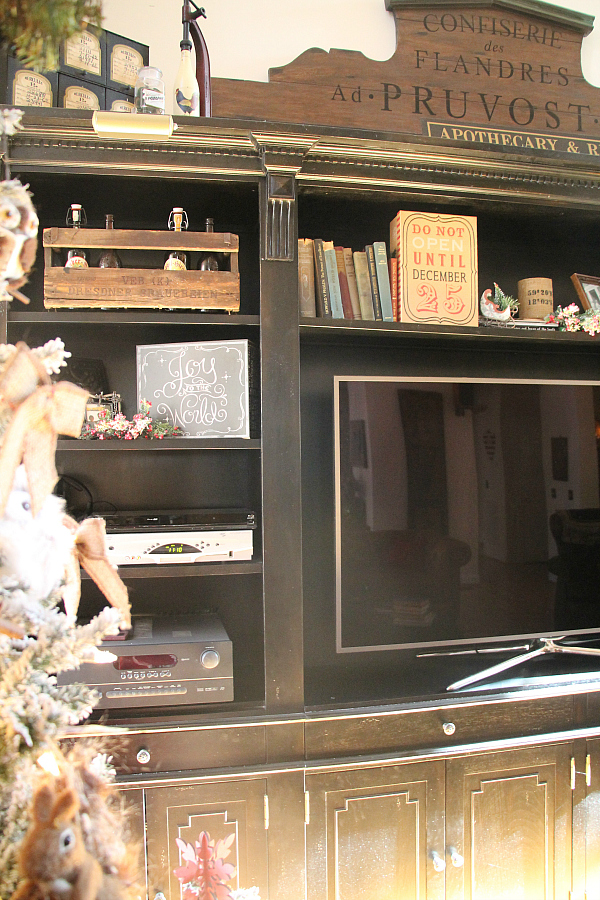 Rustic and Warm Christmas decorating in the family room
That about wraps it up for the family room! Last room will be the kitchen. Thanks so much for stopping over for a visit today. I appreciate it.  Also, if you want to see more of me, you can find me over at Home Pressure Cooking. I am still loving my Instant Pot! I have created a cool line of accessories and gadgets to go with it.
[envira-gallery id="32693″]