Pioneer Woman napkin pillow
Hi there friends! Adding a splish splash of color here and there for the season, on a budget is attainable for most of us. Look around you right now and ask yourself, how can I change that up, how can I make it my own instead of something straight off the shelf? This seems to be my lifestyle and thoughts in mind most every day (these days)
Today I want to share with you my no sew Pioneer woman napkin pillow.
Just in case you are new here, and haven't seen my Pioneer Woman gone wild napkin valances HERE, head on over after this quickie post.
There is NOT much of a tutorial. If you have a hot glue gun, two napkins and a pillow insert, or even some stuffing… and I don't mean stouffers HA! You can make this project in less than 15 minutes.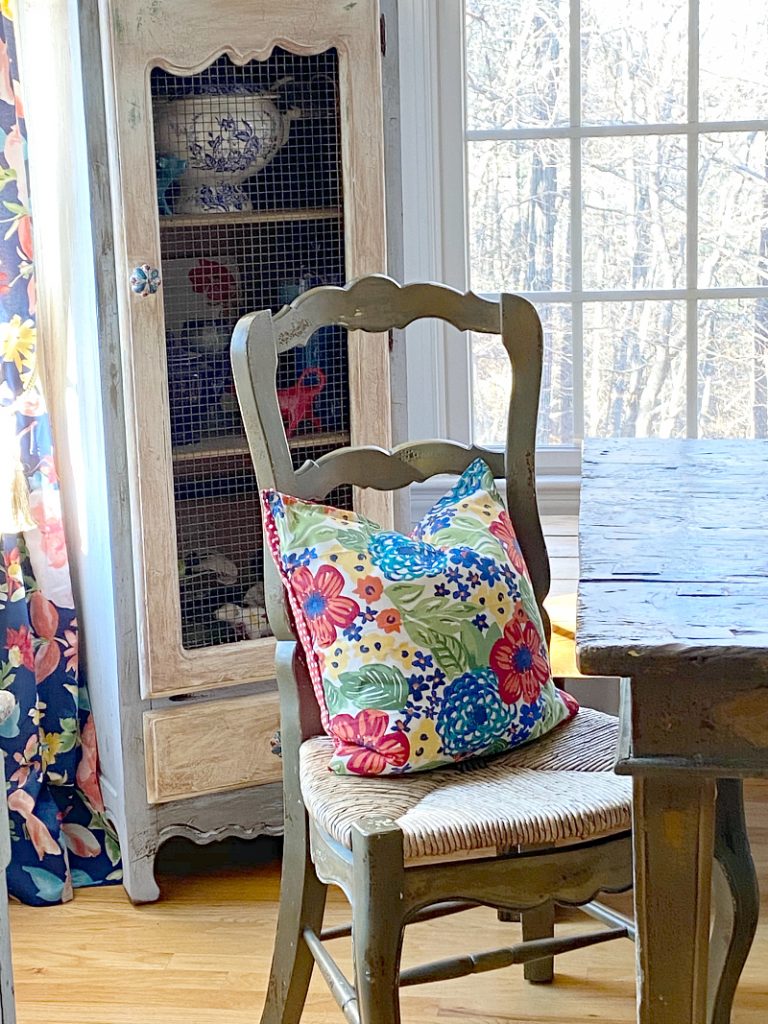 I have done many no sew pillows in my day! It's so rewarding to see the end result. I get a good chuckle to myself knowing I didn't lay a stitch on it.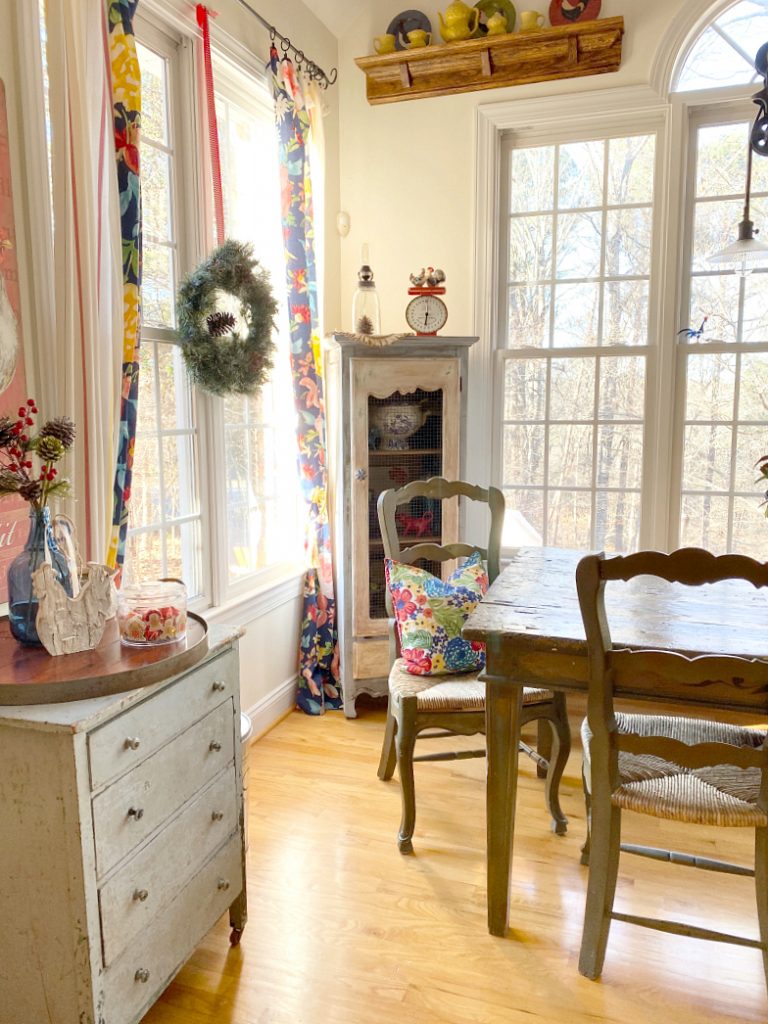 Is it perfect? No, not really, but unless you are to pick it up and inspect it, you don't know the imperfections. Considering I am one to change things up often, this is even more rewarding than buying pillow covers. Although, I have bought a few cute ones in my day.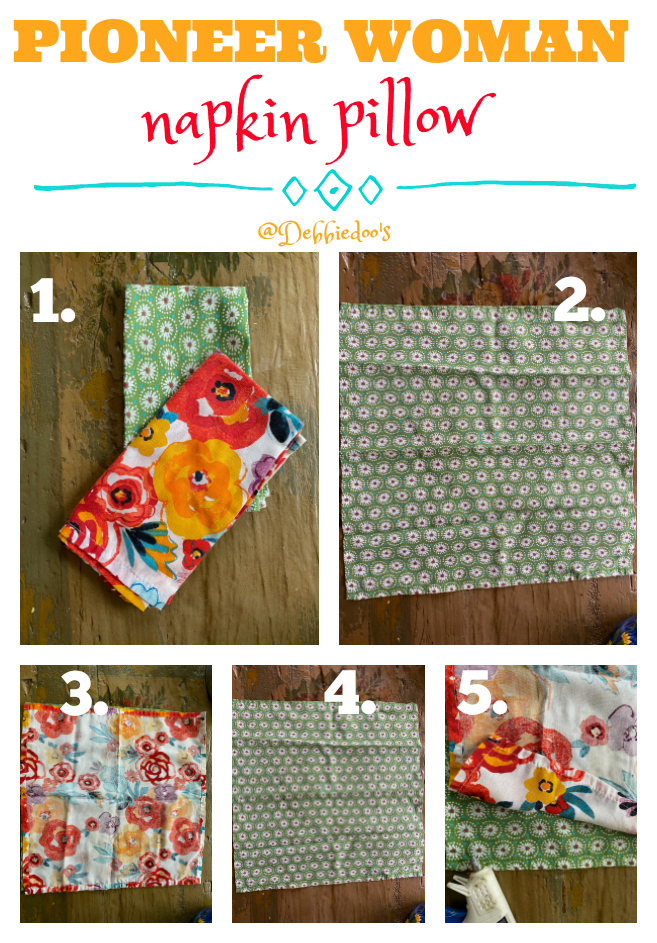 Here is the quick gist. Take two napkins of choice. I used two different prints, because that is what I like, and I can reverse it anytime.
1.Lay the first napkin down with the print up.
2. Lay the second napkin on top, with the print down
3. Hot glue three sides getting as close to the edge and as even as possible. I press down the two sides together firmly as I am going along the edges with the hot glue. Just be careful not to burn your fingers. You can always use a kitchen spoon to press down as you are going along. BE sure to keep one side open.
4. Now you turn your pillow inside out. Let the hot glue set for about ten minutes before inserting or stuffing your pillow. Once your pillow is stuffed, hot glue together. Fold over just a tad so you don't see how it, just glued together. You can make it appear a sewn look.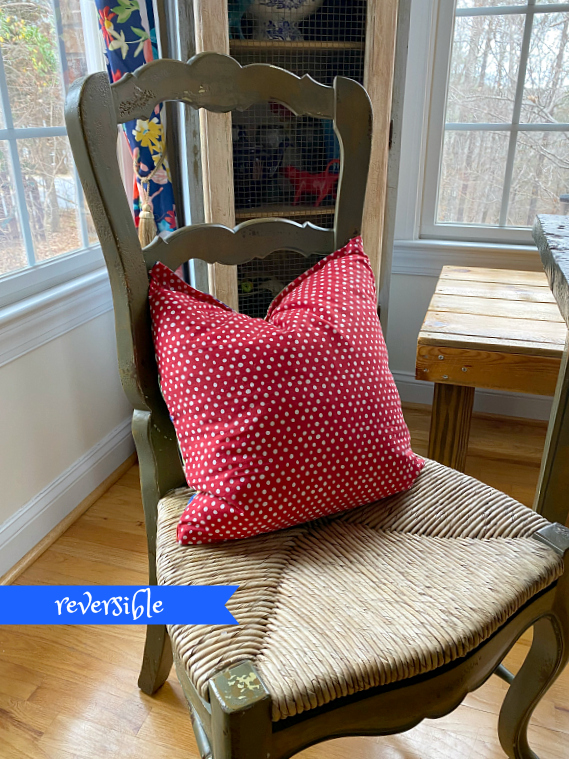 This is the reverse side. I enjoy both of them, depending on the mood.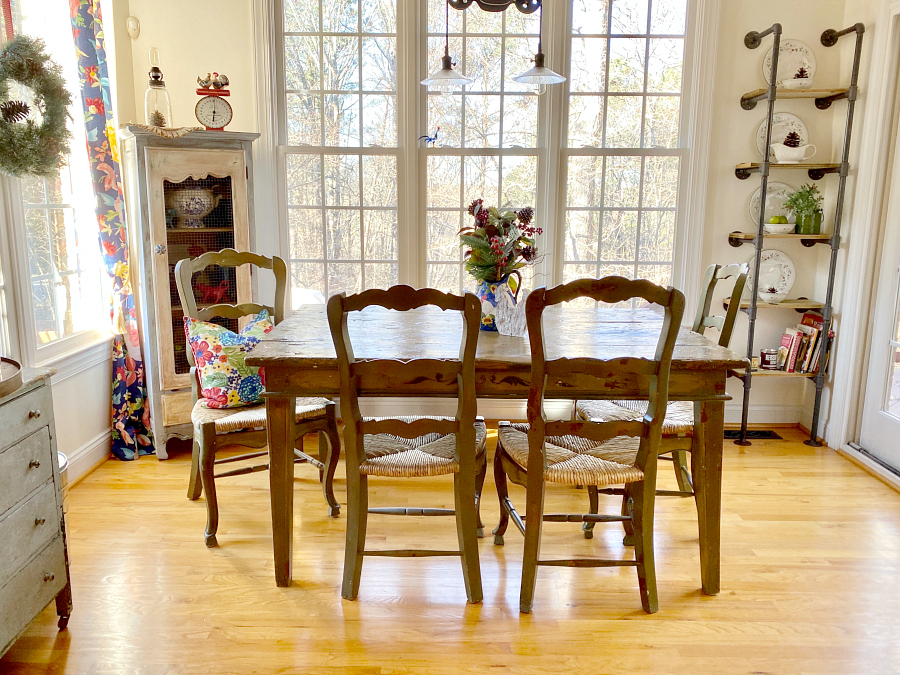 You can use any material, favorite fabric, dish towels, drop cloths and more to make no-sew pillows. There is also, stitch witch, for no sew projects. I have used that before as well, and it's pretty good. I will leave you some resources down below.
I imagine shortly after the Pioneer Woman peoples see this, you will be seeing pillows in her line. She never had curtains, until the napkin valance idea went wild. JUST sayin', the inspiration was out there:) wink-wink. You can find Pioneer Woman line at Walmart. Enjoy and have fun.
Thanks for stopping by today. I sure hope to see you back again. If you are not a regular, sign up to receive whatever wild hair I have going on next.