What's up? It's the weekend, and my husband is off.  Whoot, always a good thing! Today, I decided I would dig back into my no sew pillow idea archives.  I thought we needed a little pillow talk.  I am sharing 10 + No sew pillow ideas that I have done here throughout my five yeas of blogging.  In fact, it was just my 5 year blogging anniversary last month! Cheers to me, I'm still here:)  I have to say looking back sort of made me quiver.  I took some bad photos and wrote some even worse tutorials.  But, we all had to start somewhere and I am still learning something new every day.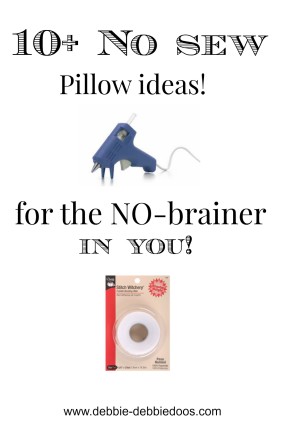 Just yesterday one of my No-sew pillows were featured in Woman's day magazine! Page 37 just in case you run out and buy this weeks edition. It was so exciting to see this little ole pillow in print.  I sure wish I could have my own stencil line.  I have been dreaming about that for awhile. I would have all sorts of cute, whimsical stencils.
First up, and these are in no particular order: You may hit on the highlighted links to take you to the projects.
Diy drop cloth Spring butterfly pillow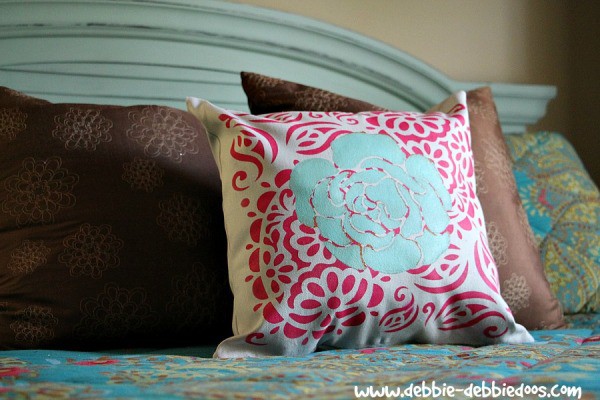 another diy paint a pillow with Tulip brand
Spring Burlap Fabric marker burlap pillow
Diy drop cloth rooster pillow.
Have I mentioned these are all NO-sew pillows?
Recycle and old pillow and make it new again with fabric
Even use pretty dish towels to make a diy kitchen dishtowel toss pillow for the chair.
Placemats work too! DIY Placemat no sew pillow
Burlap and vintage doilies pillow
And I do believe this last one was my very first NO-sew drop cloth pillow I ever made
This pillow was featured in Country Woman magazine back around 4 years ago.
You can see the magazine spread here of our Kitchen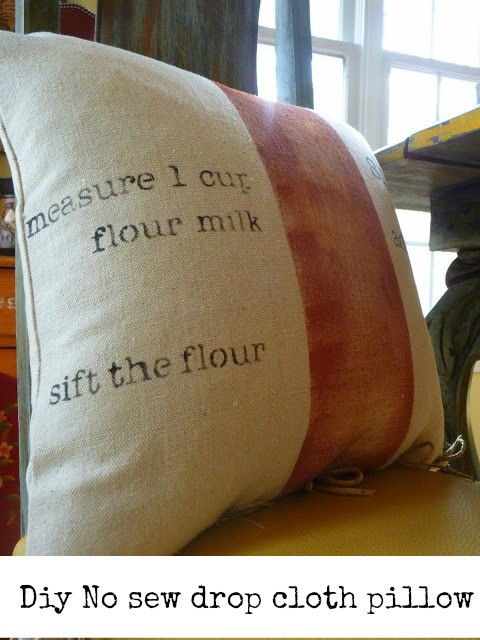 Thanks so much for stopping over today.
Hope you enjoyed my no-sew pillow ideas.
If you are not a regular here you may want to stick around.
Check out my
100+ Home tour gallery
200+ Gallery of ideas, burlap, stenciling, spray paint and more!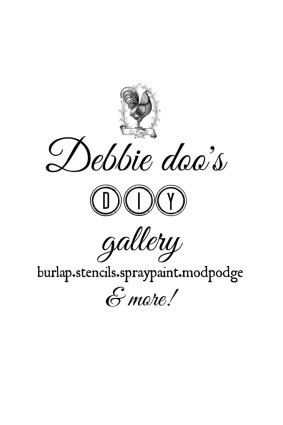 and seasonal dollar tree decorating ideas.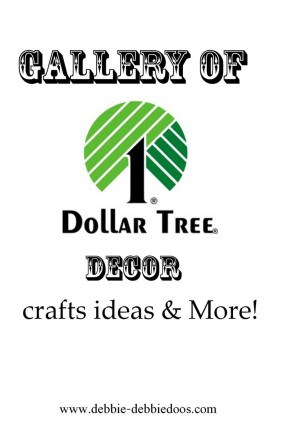 XO
 Pin it and make one later!
Thank you so much for visiting with me today.
To view my stencil gallery projects you may check out my Debcreates.com page. 
I share all things, thrifty home decor, crafts and a recipe or two on occasion.
Sign up today and receive a few freebies. 12 months of seasonal printable art.
If you would like to commit to becoming a subscriber, I would love for you to join me.