Oh my gosh! these mini Terracotta pots are just adorable.
I found these mini Terracotta pots at the dollar tree.
You may have seen them when I shared the house that Jack built.
I knew exactly what I wanted to do with these for Spring.
First thing I did was bust out my chalky-paint stash.
I have every color and want to be able to test out as many as possible.
I also have left over these liquid fill cling on's by Martha Stewart from a project I shared last year.
Keep in mind, you can just paint these mini pots or simply sharpie doodle them if you want.
Leave them plain too, but cute them up with something simple inside.
I thought these Martha clings would look cute on the pots.
My little flowers are buttons, hot glued on some sticks from the yard.
Filled the pots with some moss also found at the dollar tree.
I don't think these could be any cuter if I tried.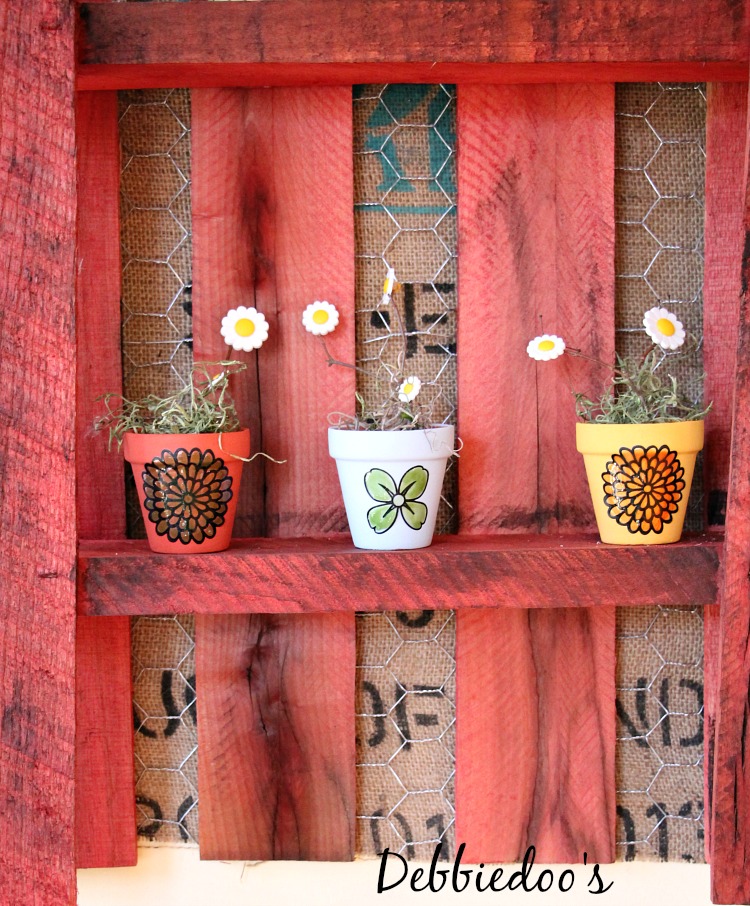 Start of my pallet Shelf for Spring.
That's about it. The pots come in a 3 pack for a buck!
Thanks for stopping by today. Hope you follow me around. I love to have ya!