Hello, hello there everyone.
Today I am sharing a mini JOY mini burlap banner.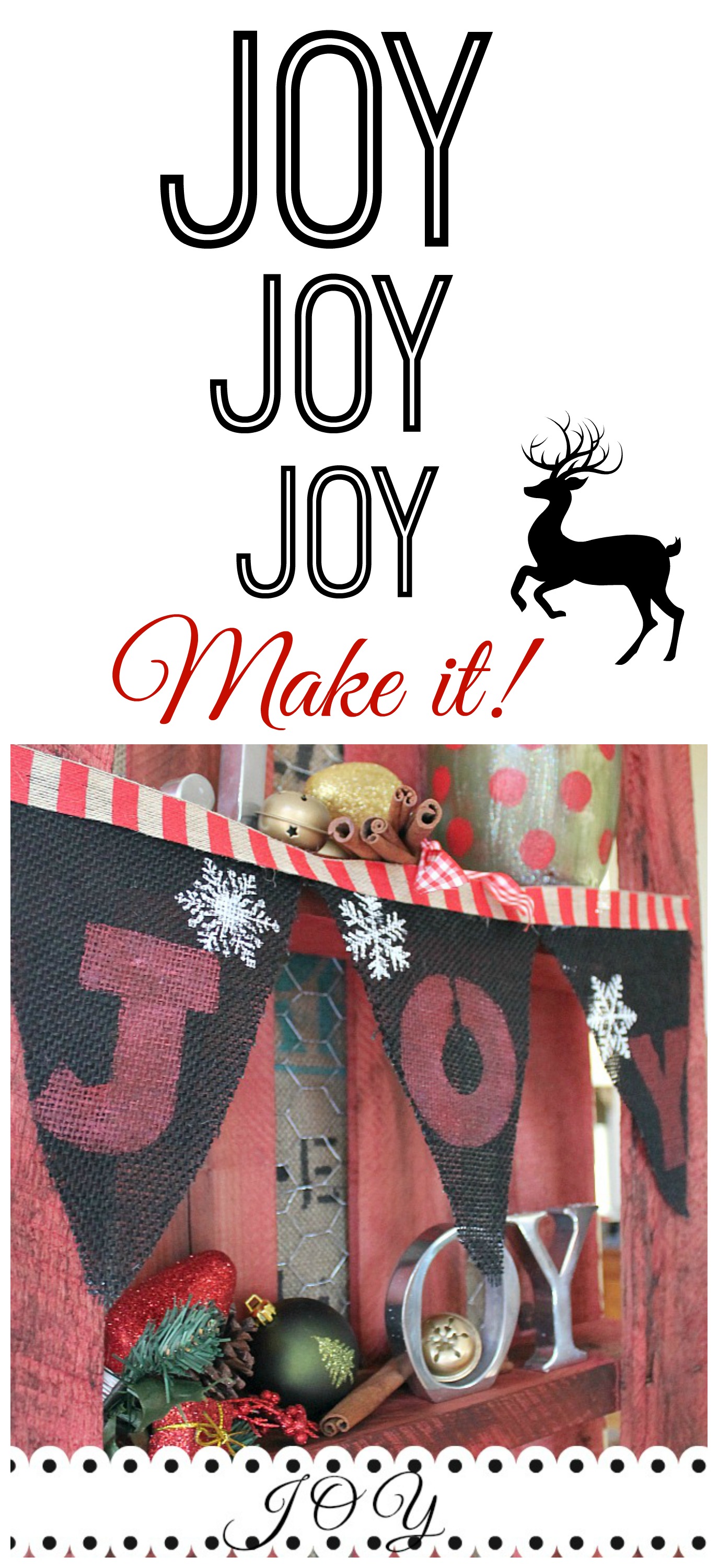 So happy once again to be part of our Christmas tidings mini series with the gals.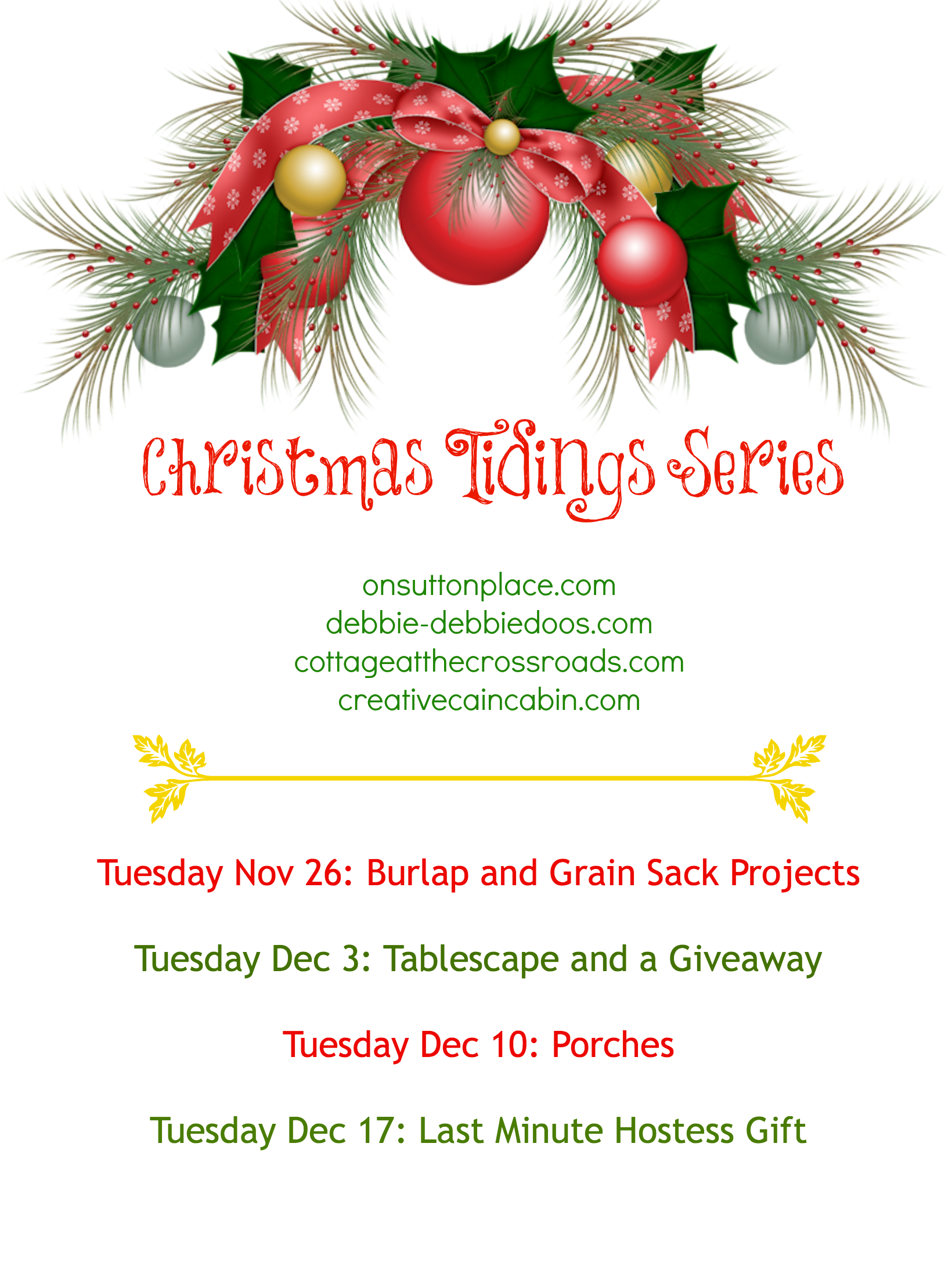 I love to make burlap banners and this one was a breeze. I had some black burlap left over after I made my Peace, Love Joy Pottery barn inspired pillow.
I usually use every last piece of burlap I have left on some sort of project or craft.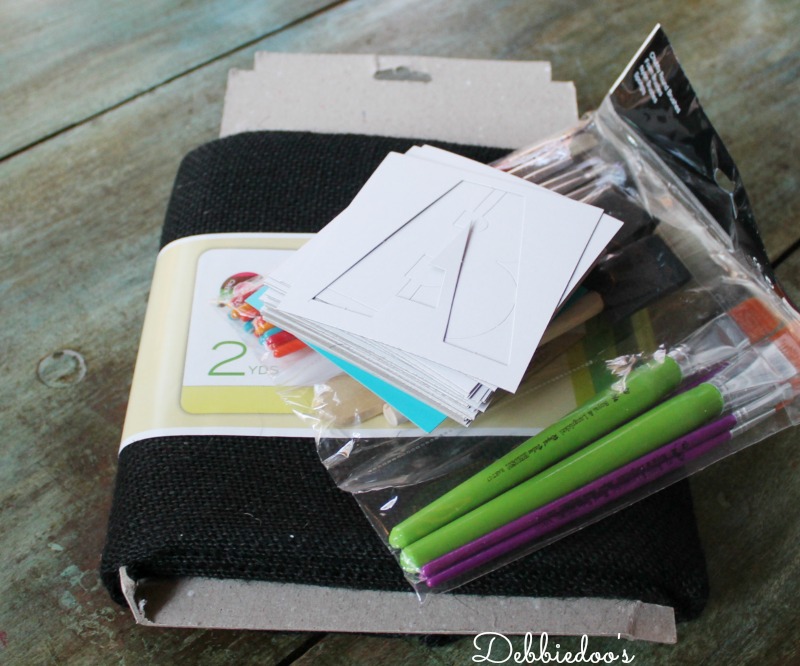 Supplies, burlap stencils craft paint and brushes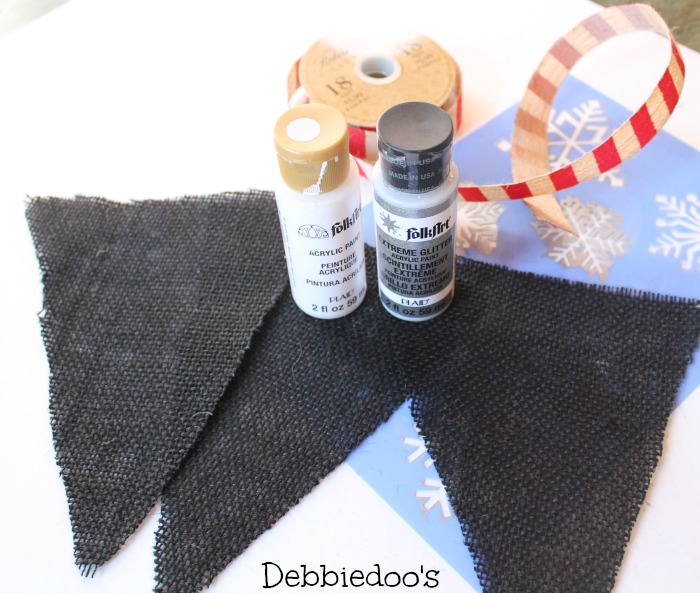 cut burlap in triangle shape.
I actually worked off a my original burlap family room banner I did last year.
I dabbed some snowflakes using my snowflake stencil I bought from the dollar tree.
I then stenciled JOY on each banner, used a ribbon to go across and there I have a mini Joy Banner.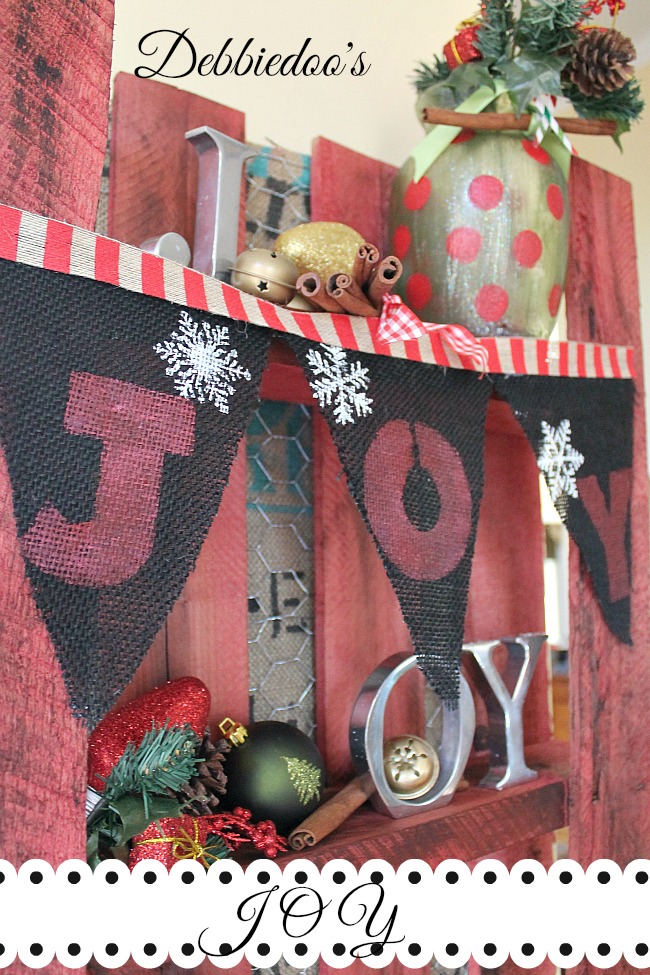 I am actually ahead this year on our Christmas decorating, which feels pretty good for a change.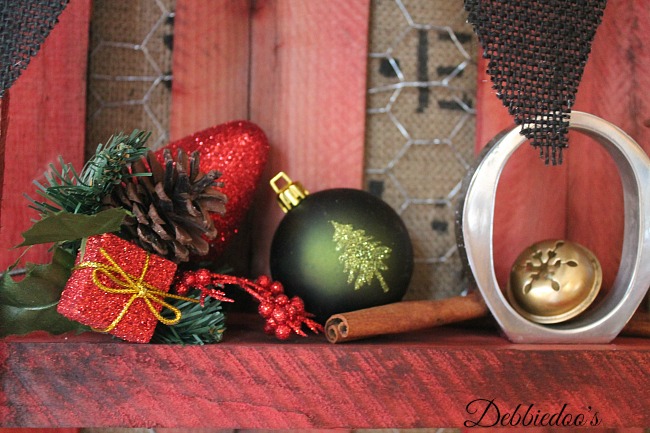 I decorated my Free diy rustic pallet with things I already had for years now.
J O Y letters came from Target years ago.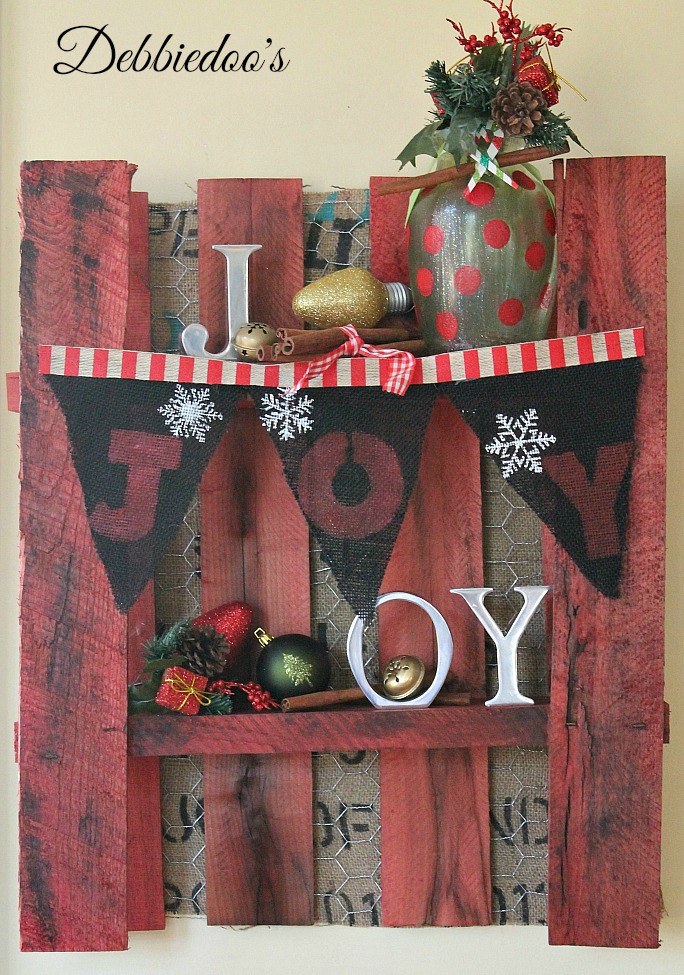 My sparkly mod podge Christmas vase found a home too of course.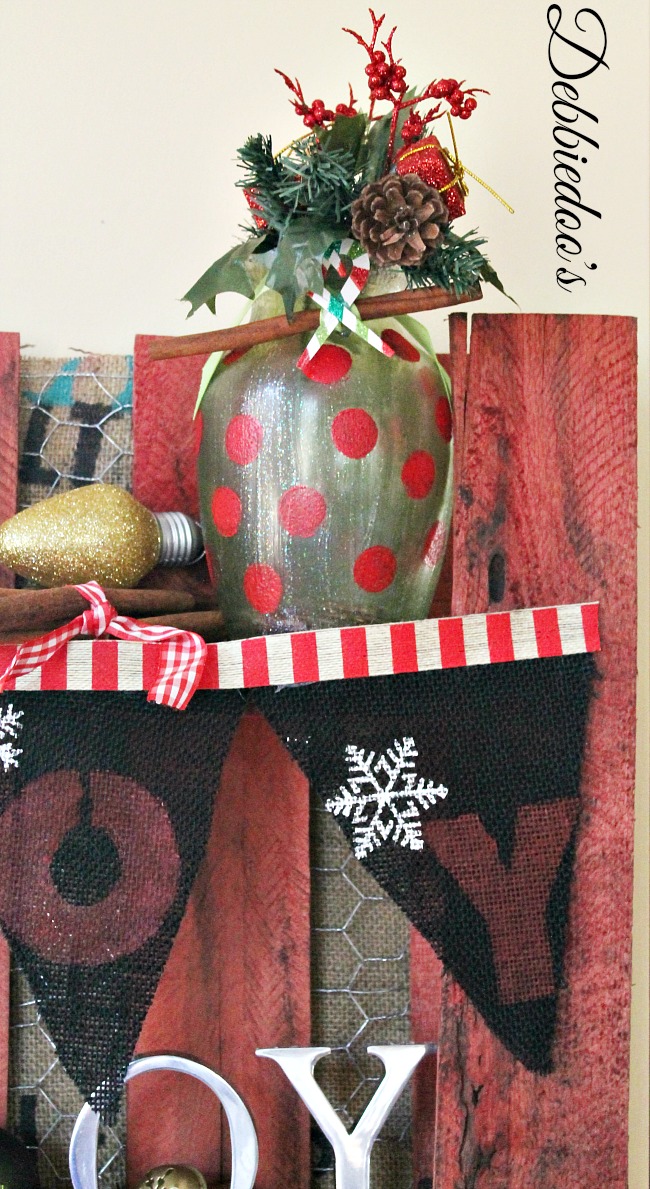 I think that about covered my burlap banner project. Easy peasy as always!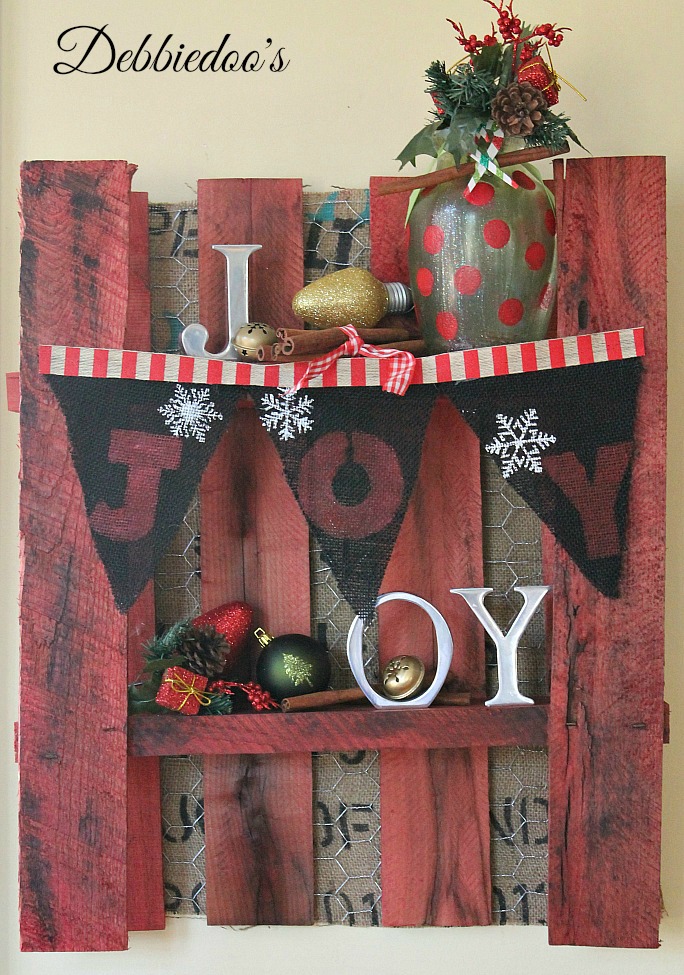 Happy Holidays!
And to kick off the season, we have a lovely giveaway for you all.
Our generous sponsor of our giveaway is Holly who makes and sells handmade wooden signs with decorative vinyl lettering on her website Well of Words. Holly sells personalized signs for wedding and anniversary gifts, baby gifts, and all kinds of decorative signs and vinyl lettering for the home.
She has donated two of her beautiful holiday signs to give to two lucky winners. One of them is this handmade Believe sign which would brighten up any wall or table display for the holidays! This 6 x 13 inch sign is hand painted a cheery Christmas red with white vinyl lettering and flecks of snow!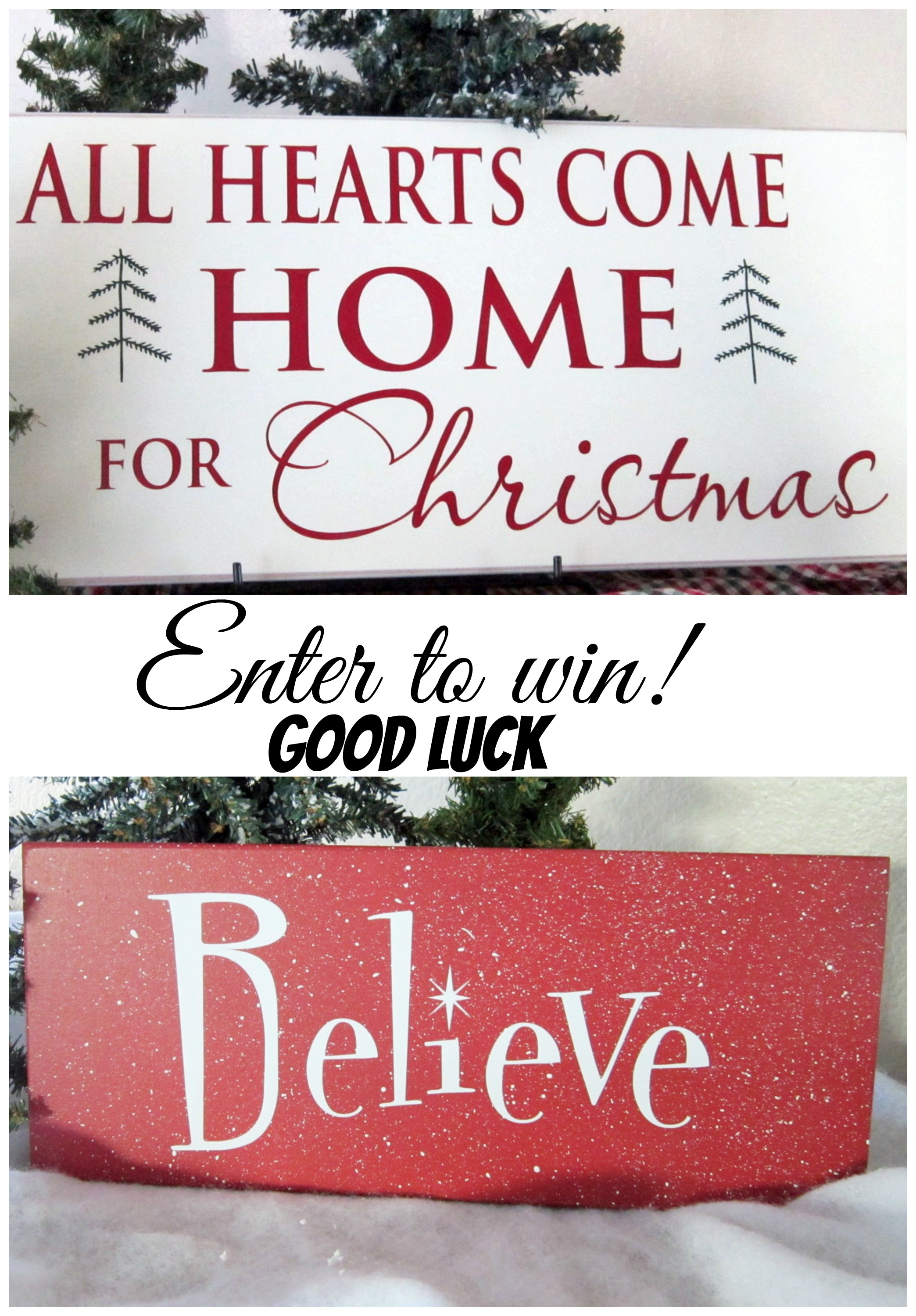 And this All Hearts Come Home for Christmas is also handmade and painted off white with red and green vinyl lettering. This beauty would definitely add a bit of Christmas country charm to any home.
Visit the Well of Words to see if any of Holly's custom signs or lettering would help you mark someone off your shopping list this season. (The link to her site is http://wellofwords.com/index.html.)
Hope to inspire and please pop on over to the other gals and see what fabulous burlap craft they came up with.

Follow me around too if you like!