Fall quotes and Printables.
Good Morning friends! There is a touch of fall in the air here. Finally a little bit of color change is happening and I get very excited to see the change. I can gaze out the windows, look into the woods and get lost in thought for a bit. I've been super busy these days. I like it though. It really makes me happy to be working hard and hustling these days. I have goals, and goals don't know how tired I am LOL!
Today I am sharing some fall quotes and printables I made this morning for us. I wasn't in the mood to fluff the house, or start cooking and cleaning. Instead I was in the mood to make some art for us. I love to make printables and share them with you all. Just in case you have missed a few of my recent posts, I will leave the links to go on over and see what kind of fluffing I have done for the season. Enjoy.
These days you can find me more over on Home Pressure Cooking! I sure am cooking up a storm and loving my Instant Pot!
Today is a good day, PRINT HERE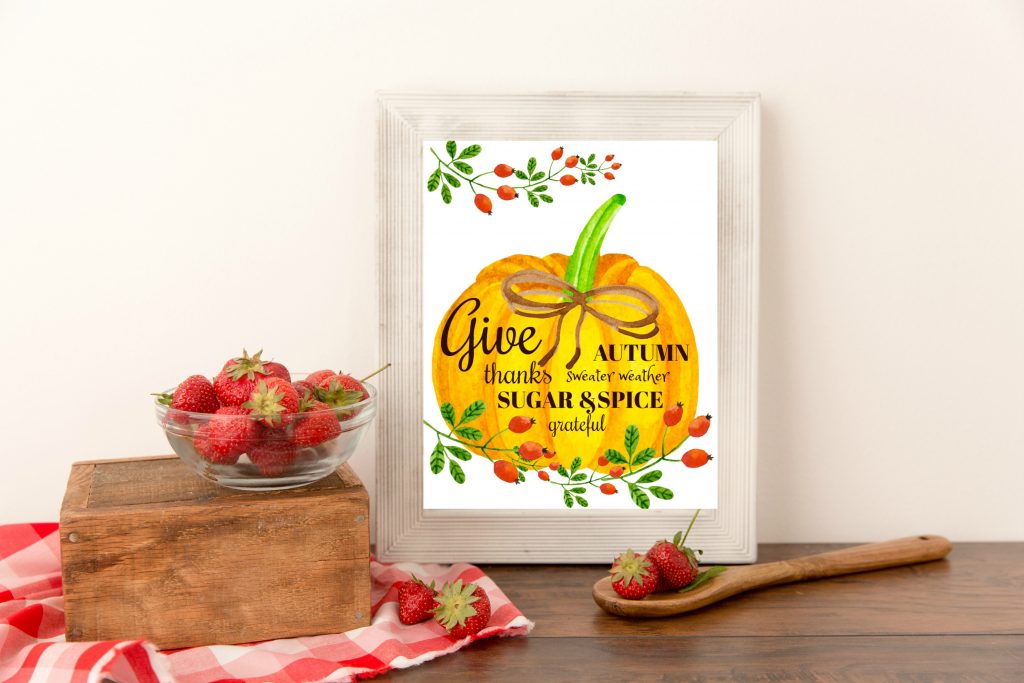 Give thanks PRINT HERE
I'm nuts for fall PRINT HERE
Looking for more Fall decor and craft ideas? I have plenty. All things FALL HERE