Rustic and simple fall decor in the family room.
Hi there folks! I am happy to be here again today. It was so nice to see you over on my fall kitchen post. I do really miss the relationships I have here. New season of life for me. I will share about it one day real soon.
Today I am sharing some rustic and simple fall decor in the family room.
Again, this was about 10 minute decorating. If you look back on my previous fall mantels from the past…I now think what the heck was I thinking? I think I went overboard. I guess I thought I had to in order for it to be worth posting. I don't feel that way anymore. It really is nice and liberating to share just because you want to, and it's really is simple for me.
The felt banner came from Walmart. $2.00. I did buy the thankful wood accessory at Michael's. I really liked it, and feel it is just a nice reminder all year round if I would like to keep it up for a while.
This little sign was a gift recently from a friend of mine. I thought it was so thoughtful. I feel the same for our friendship.
I think I had these copper owls on my mantel last fall.
I love owls.
As you can see I like mixing the different coppers, silvers and tones throughout the house. Again, I am sure a decorating NO according the "experts". I guess don't come here for decorating guidance LOL! Just look and smile. Don't do as I do.
That's all for today! Have a happy and blessed day. Pin it:)
Check out some blasts from the pasts fall decor. Next up soon will be the porch.  All things FALL here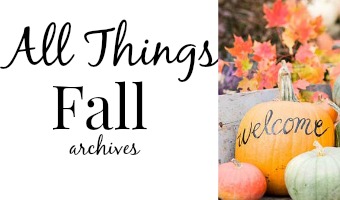 Don't forget to find me over at Home Pressure cooking! Today I am making a dump cake:)