A well-decorated fall mantel decor can serve as the focal point of your living space, creating a cozy atmosphere perfect for gatherings with family and friends. Rustic style, with its emphasis on natural elements and earthy tones, is ideally suited to celebrate the fall season. In this article, we explore various rustic fall mantel decor ideas that incorporate DIY banners, old torn books, sticks, twigs, and leaves.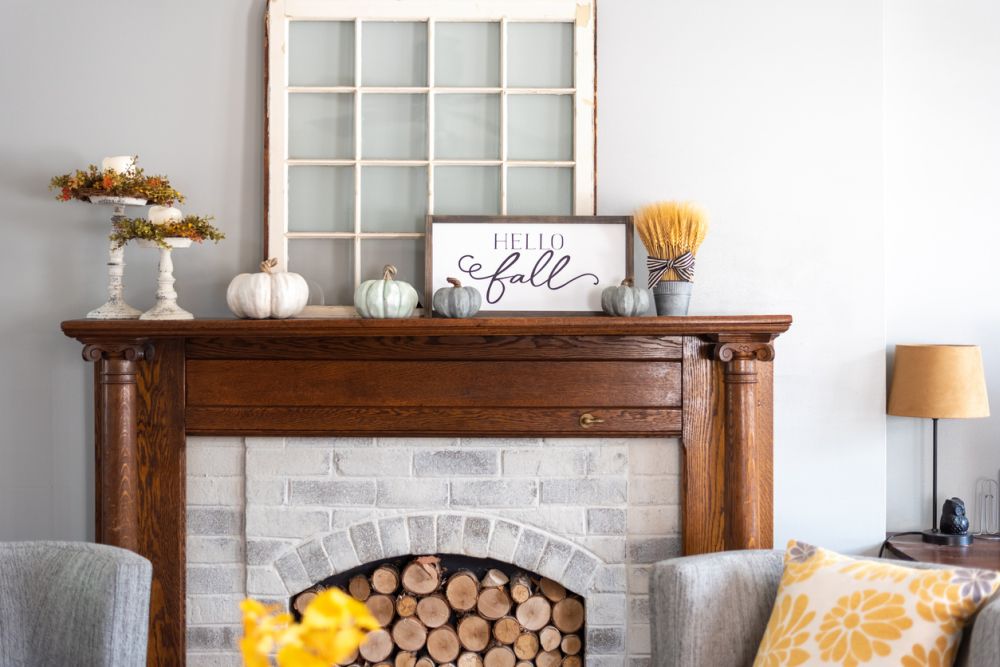 Rustic style is characterized by the use of natural materials, rough textures, and simple designs that evoke a sense of rural living. By incorporating elements such as wood, stone, and organic fabrics, rustic decor creates a warm, welcoming atmosphere. Fall lends itself perfectly to rustic style, as the season's colors and textures—rich oranges, reds, and yellows, along with the roughness of branches, twigs, and leaves—complement the aesthetic.
DIY rustic fall banner
A DIY rustic fall banner is an easy and affordable way to add a festive touch to your mantel. To create your own, gather materials such as burlap or linen fabric, twine or ribbon, and fall-themed stencils or cutouts. Cut the fabric into triangular or rectangular shapes, stencil or paint your chosen designs onto each piece, and then attach them to the twine or ribbon. You can personalize the banner by adding family names, fall quotes, or even handprints. Hang the finished banner across your mantel to make a charming statement.
Repurposing old torn books
Breathing new life into old torn books not only adds character to your mantel decor, but also contributes to sustainability by reducing waste. Start by selecting books with interesting covers or page textures, and don't be afraid to mix different sizes and styles. You can stack them to create height, fold pages to form unique shapes, or even craft them into book-page pumpkins or wreaths. The possibilities are limited only by your imagination!
Incorporating sticks, twigs, and leaves
Fall provides an abundance of natural materials for your rustic mantel decor. Gather sticks, twigs, and leaves from your yard or local park, and remember to let them dry thoroughly to prevent mold or insect issues. Arrange sticks and twigs as a centerpiece, create a rustic garland, or display them in vases or jars. Leaves can be pressed and framed, strung together to form a leaf garland, or simply scattered among other mantel elements for a touch of natural beauty.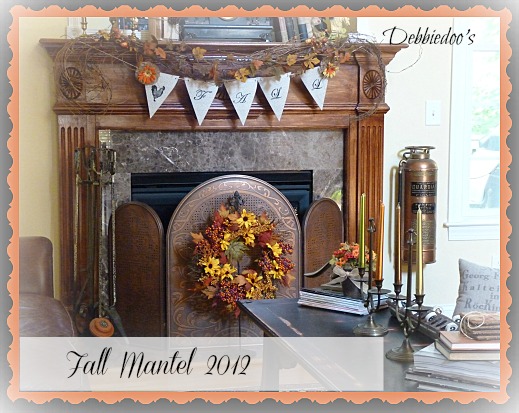 When assembling your rustic fall mantel decor, aim for a balanced composition that combines various elements, colors, and textures. Feel free to incorporate personal items, such as family photos or heirlooms, to create a truly unique display. Layering pieces and playing with depth can add visual interest and help your mantel feel full and inviting.
Check out more fall decor ideas.