Oh the things we can do, and the places we go. DOLLAR tree being first on the list of course! Per season, per reason to craft with Dollar tree.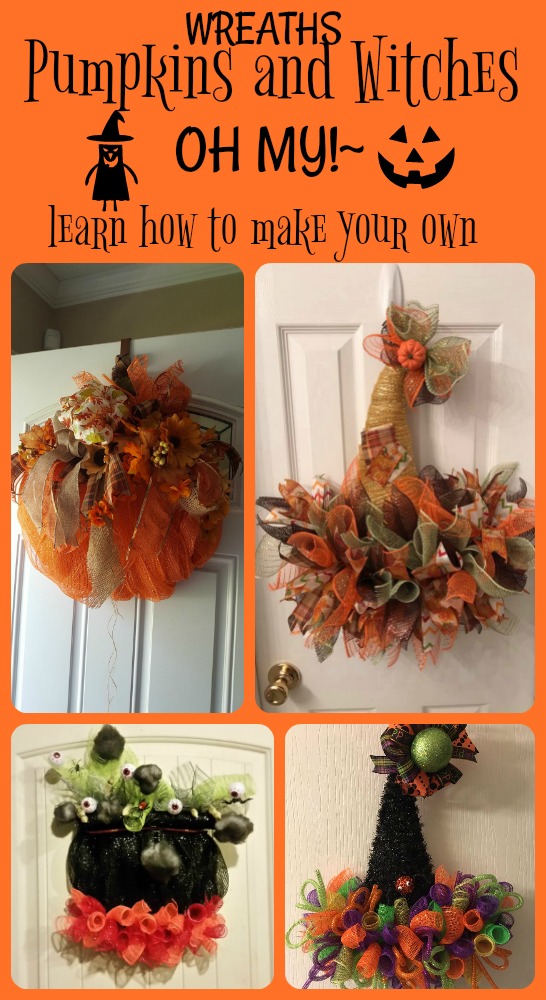 Today I am sharing some Dollar tree pumpkin and witches hat wreaths that are so stinkin' cute. I will also be leaving some awesome you tube tutorials. I'm more of a visual learner myself and thought these would be great to share with y'all.
I love how crafter Donna (friend) added the feet. Adorned with Halloween ribbon and Halloween colored mesh. All found at the Dollar tree.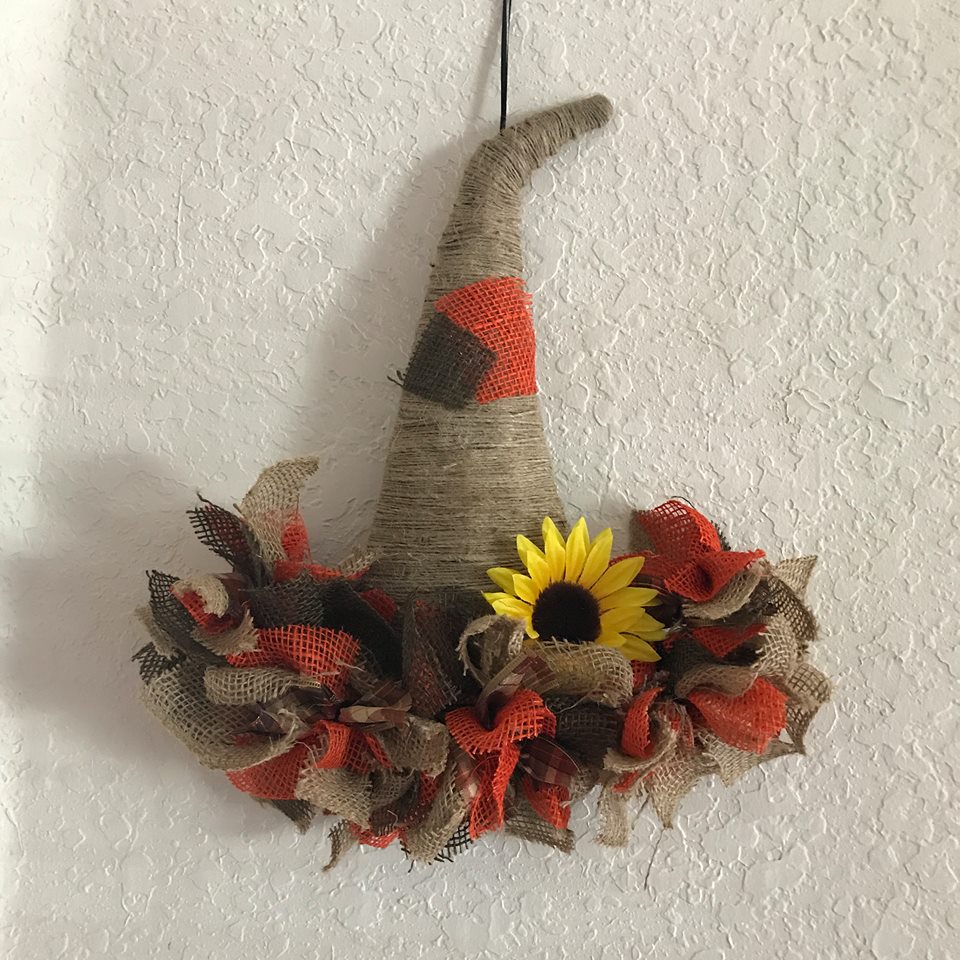 Make a scarecrow witches hat! Burlap and ribbon. LOVE it!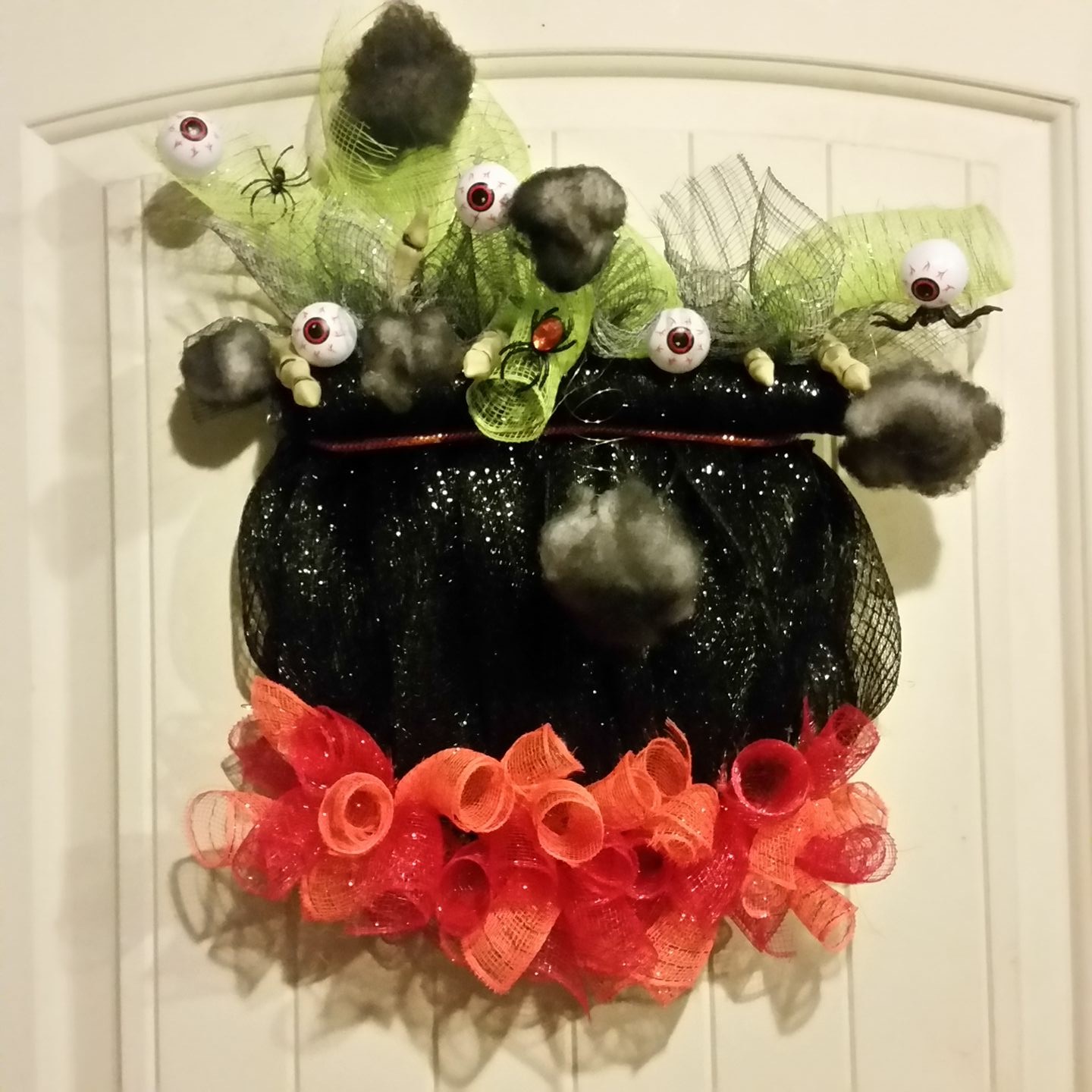 This cauldron is so clever. I love the eye balls. Very clever.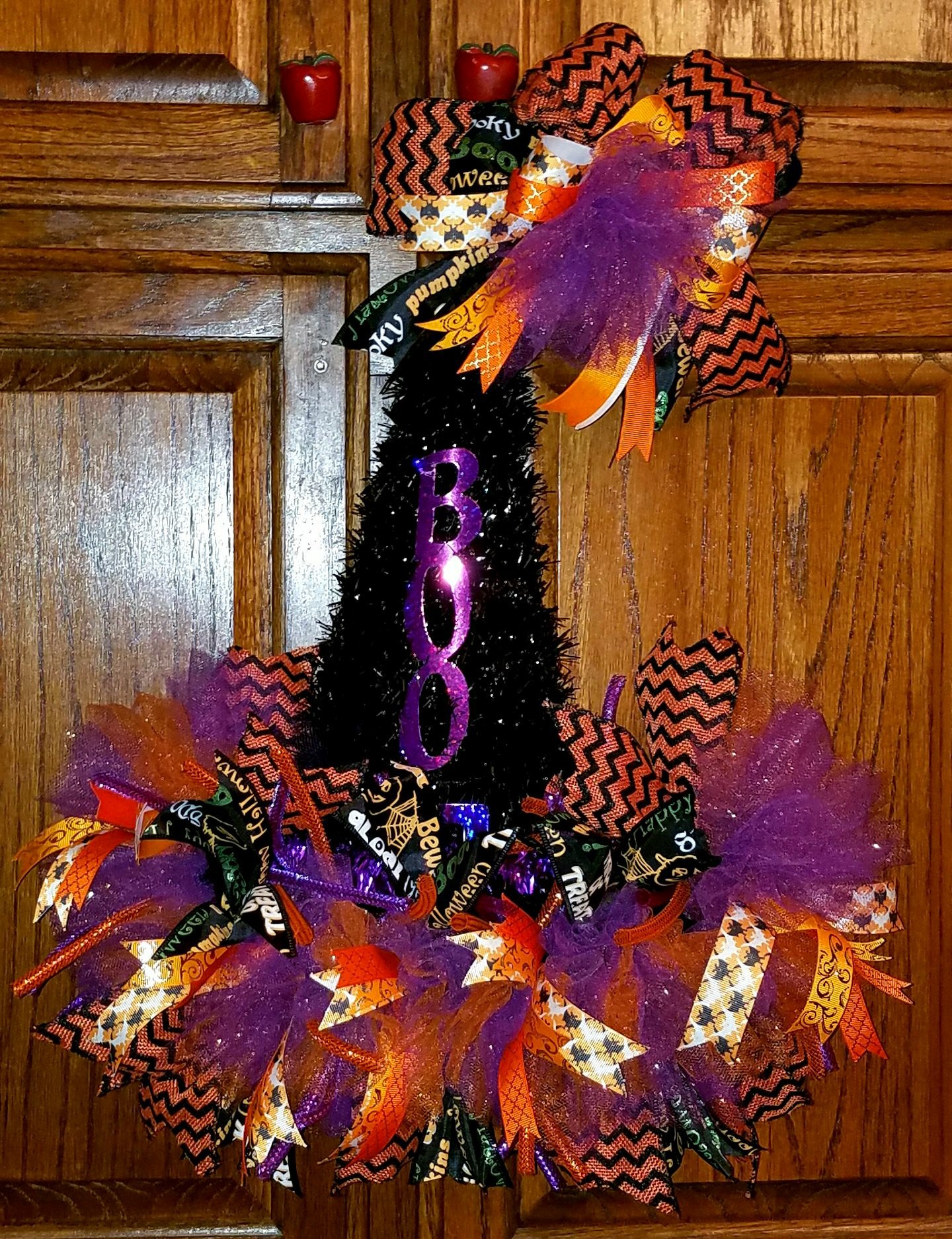 BOO!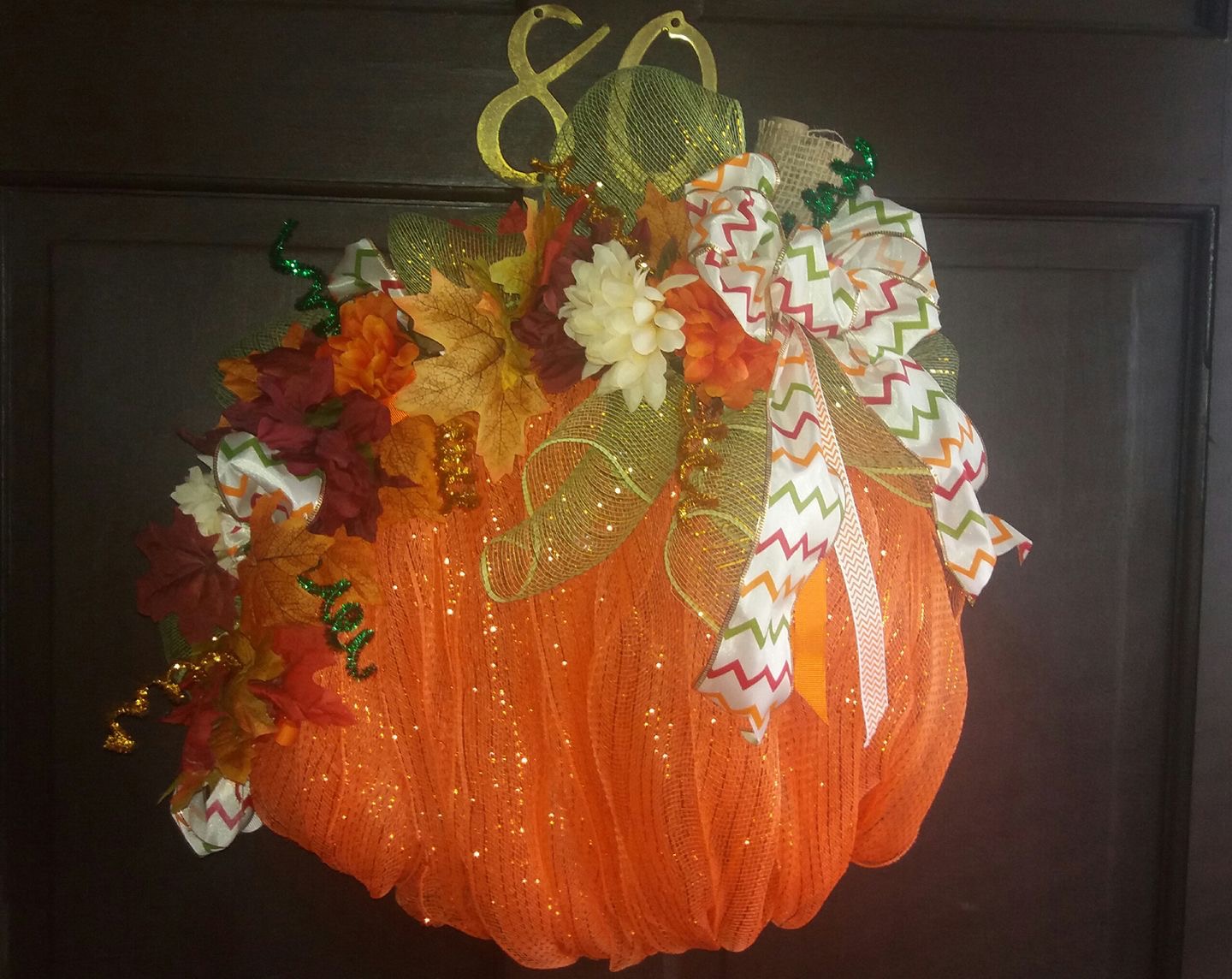 I love this pumpkin with a touch of chevron ribbon.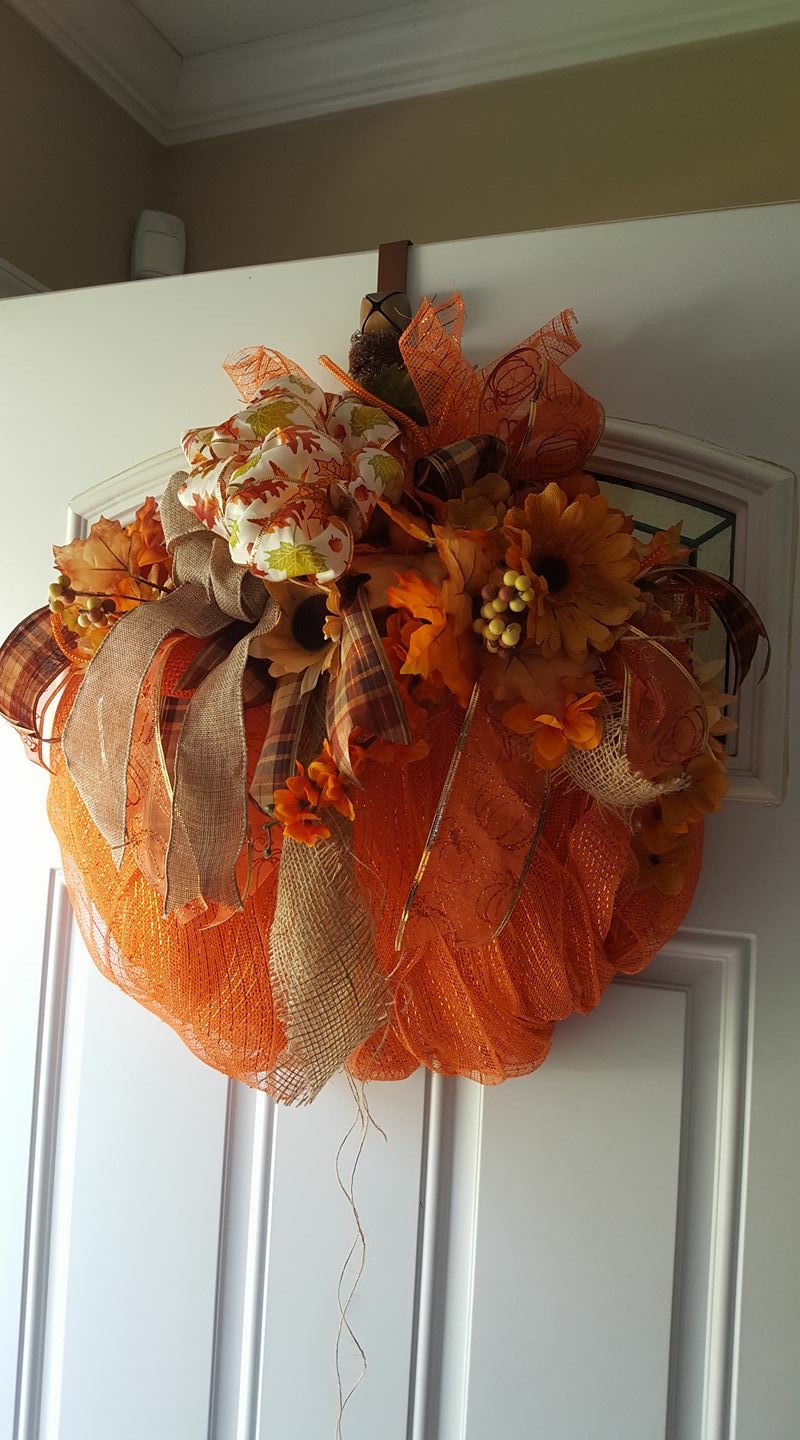 This pumpkin wreath is gorgeous!~ I love the combination of mesh and burlap. Combining textures always adds interest. Every day people crafting and creating the most beautiful home goods all from Dollar tree.Thanks for popping in today. Find your video tutorials down below.
Check out all I have been creating this fall season with Dollar tree!
Dollar tree Pickup truck tabletop centerpiece HERE
Splatter screen Pumpkin Wreath HERE
Dollar tree Fall scarf wreath HERE
Dollar tree Salt and Pepper Mason Jar crafts HERE
These days you can find me over at Home Pressure cooking.
Not only cooking and learning my new Instant Pot, but teaching you the same. Also, I have created some fund gadgets and accessory needs. Found on Amazon HERE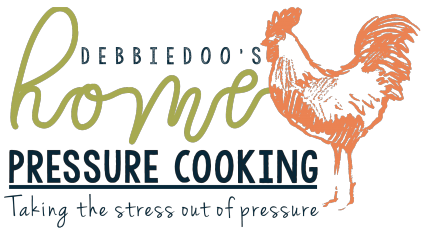 You can check out my All things Dollar tree FALL ideas here
Dollar tree Pumpkin and Witches hat wreaths
How to make pumpkin mesh wreath with Dollar tree 
How to make a witches hat dollar tree door hanger
All found images in public groups on Facebook