Hi there everyone! With the Christmas and Holiday season coming to an end, what better way to end it with Christmas table scape ideas.
I have had a few in my day.  I usually keep it simple, yet festive.
If you are the hostess with the mostess this year, you can certainly jazz up your table with some simple, almost free festive decor.
One year, I made pine cone place settings.
Those came from our yard.  I simply spray painted them and made my own personal labels.
I love using my Winterberry Pfaltzgraff dishes.  They are beauties!
Then another year, I used my sauce cans for vases that were
the night before Christmas and making home made sauce
And then there is this year.  I am sharing some quick little chalk board place settings.
You can find these chalkboard tags just about anywhere now.  I believe these came from Michael's.
You will need the tags,some ribbon, chalk, and a hole punch.
Simply punch your hole in the tag, tie a ribbon and add your saying to the label.
I chose the sayings to be all good things for the New Year.  Every year I have my step sister and family over.  It has pretty much been tradition since we both moved here 8 years ago.
Our children  are growing up now and traditions may change.
Tablescape place setting free for you HERE
I want this year to be special for all of us.
XO
This is indeed my last Christmas post:(  Just in case you missed anything I have shared this Holiday season, you can check out my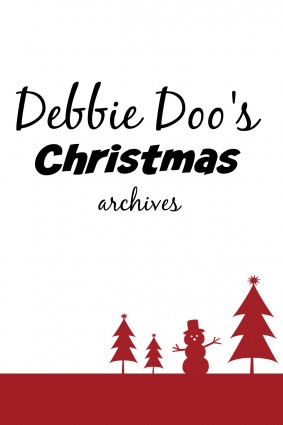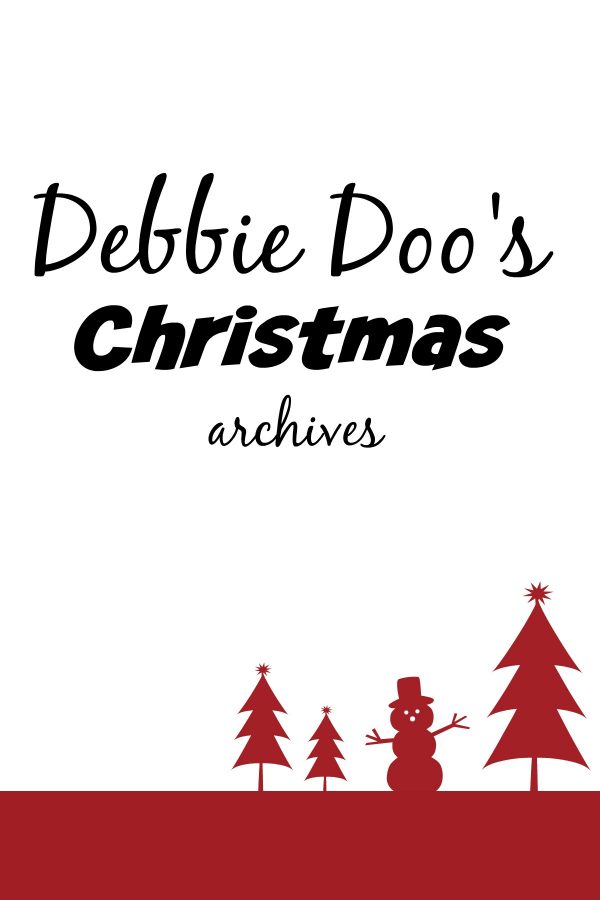 I wish you all a very Merry Christmas.
Love to see you back again soon.
Thank you so much for visiting with me today.
If you are new here, welcome! I am also very excited to share my new stencil line with you.
Thank you for your visit today!
I share all things, thrifty home decor, crafts and a recipe or two on occasion.
I have also created my own custom apron. "I work by the flour" logo on linen deep front pocket. My husband was the witty one with that slogan:)
Sold on Amazon Debbiedoo's custom apron
.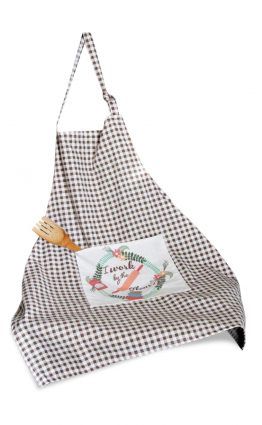 If you would like to commit to becoming a subscriber, I would love for you to join me.