Hey there everyone!
Well, it's been an incredible week of Christmas decor,crafts, and recipes the girls have been sharing.
Hope you got a chance to check some out.
I already shared my 12 crafts a crafting that I have done thus far, still counting btw.
Now it is your turn to shine and show us we you got!
This week I was pretty amazed at all the fun recipes and ideas the girls shared.
These snowman nut free cookies had me drooling
A frosted pear ornament! Oh so cute.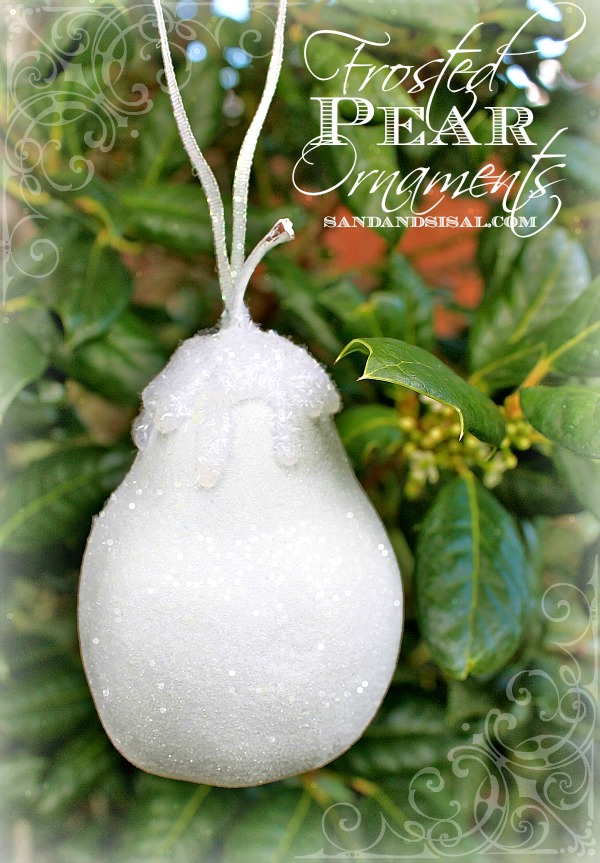 If your hungry stay away because these Peppermint Rice krispi treats will not help you out none….YUMMY!
Who knew Rustic and glam could be in the same sentenance.
Heather sure did and she shared her rustic glam Christmas tree in blues and browns, so pretty.
This World Market napkin apron made me want to run out to World Market and grab one.
Of course my apron would be hot glued.
What?
The amazing things people can come up with.
These boxwood napkin ring holders are so pretty, and just have the right touch of Christmas and Winter.
A Pom pom snowball wreath, if I hadn't already made two ribbon wreaths myself, this would be on my list.
You can keep this one up the entire winter season.
Another cute wreath idea is this yarn candy canes
A mint chocolate cream torte just in case you still have room after those cookies and rice krispi treat
This fuzzy festive Christmas tree is too cute, and simple too.
And of course, you girls all know how much I love the Dollar tree.
These diy dollar tree wreaths are really something else!
This diy tinsel tree is so whimsical and colorful
Last but not least in our line up are 15 Christmas decorating ideas you will want to check out. It's all in the details.
I think that about covers our hostesses Festive Holiday decor.
Ok, link em up!
Thanks for joining us.
Merry Christmas,Happy Holidays, Happy New Year and all good cheer to you.
XO