5 Minute Dollar Tree Christmas Wreath
Good Morning friends! Do you have five minutes to spare? Today this Dollar tree Christmas wreath I am sharing only took me that bit of time to make. I wanted something small and simple for our rustic pantry door.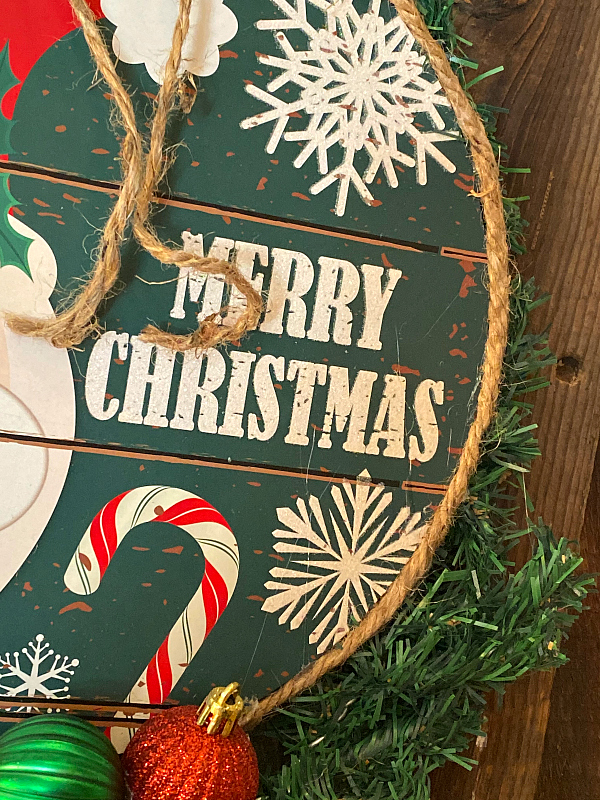 Considering I just finished ten other small Dollar tree Christmas wreaths HERE, I didn't want that much fuss put into this wreath.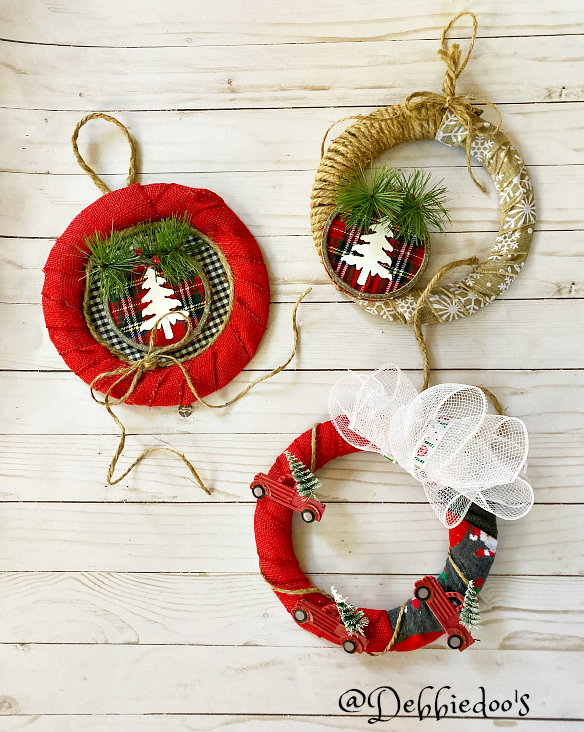 For this wreath you only need a few supplies.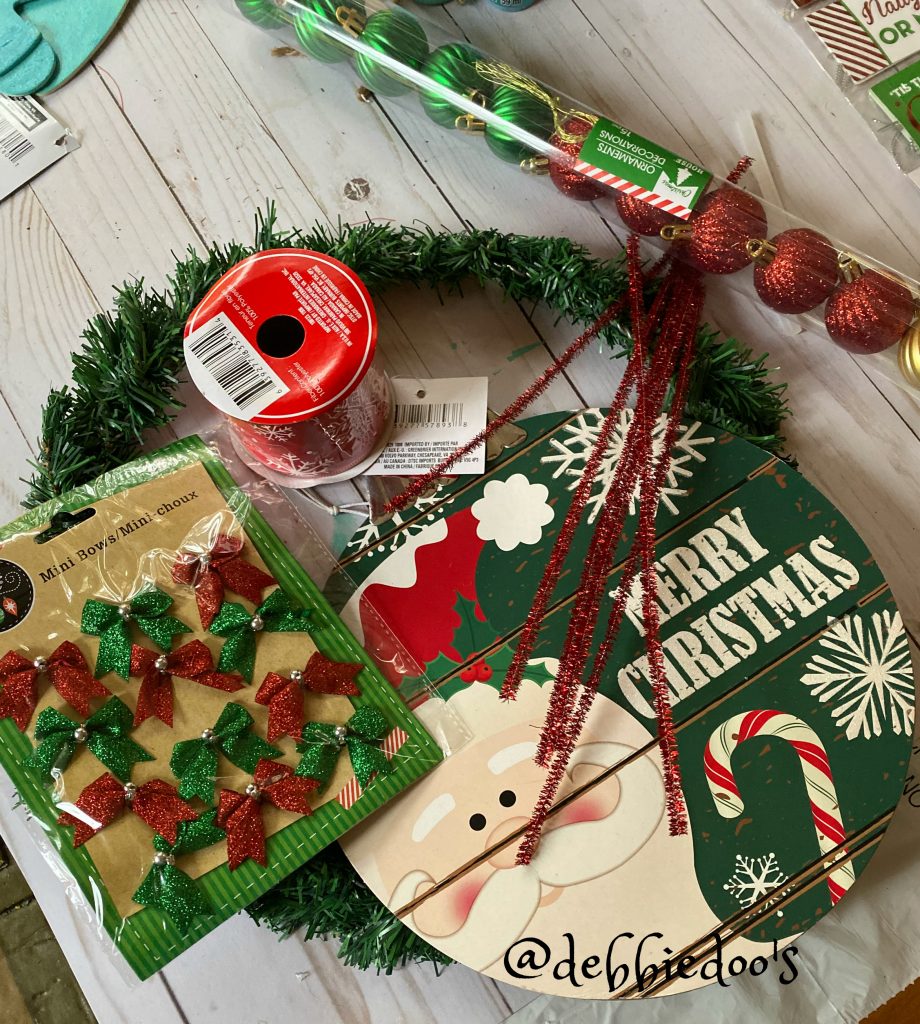 A large wooden Christmas ornament, a pack of mini bows, a package of small ornaments and a greenery Christmas wreath form. All can be found at the Dollar tree. I suggest going over today to grab your supplies.
I used a few cinnamon sticks I had in the pantry. You an also use a sticks from your own backyard if you like.
For this 5 minute Dollar tree Christmas wreath, there is not much of a tutorial.
I placed the wooden ornament slightly off to the right side, and hot glued he top of it to the wreath form. On one side of the wreath I also, plunked out the greenery a bit and kept it in place on the other side.
I then hot glued the cinnamon sticks on the side, criss cross. Tied the mini bows on, and then on the bottom of the wreath form I hot glued another cinnamon stick so I could hot glue my ornaments sitting on top. I also hot glued some thicker jute to only one side. Of course make it your own style and your own taste. The Dollar tree has other wooden ornaments to choose from. This one was perfect for that ole rustic look I wanted for the pantry door.
5 Minute Dollar Tree Christmas Wreath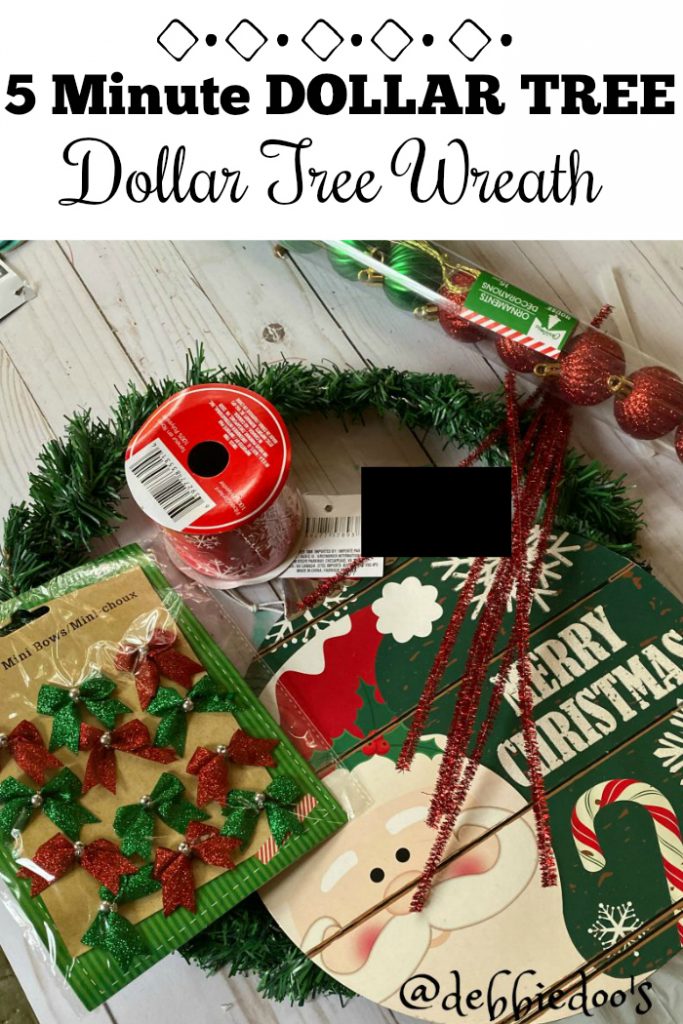 You can also catch me over at Home Pressure Cooking. If you have the Instant Pot, an Air Fryer or a Ninja Foodi, I have lots of simple newbie recipes to get you started.
Back in 2017, when I started Home Pressure Cooking it was all because of a simple idea I had for an accessory need people would want. Little did I know, it would turn into a full line of goods I created. You can check out our line HERE.
Not only for Pressure Cooking, but every day oven use, and cooking utensils you will enjoy.
I have plenty more Dollar tree budget friendly ideas for you. ENJOY!