I love making wreaths, in case you couldn't tell!  My favorite wreaths are always garden wreaths.
Today, I am sharing 10+ diy garden wreaths.  Some are my own, and some I found on the net that I thought I would share.  It would appear there are many variations of garden wreaths and I could have found 100 or more.  That would be a bit overwhelming, so I am just going to share under 20 that you could manage your time and bop around and visit a few.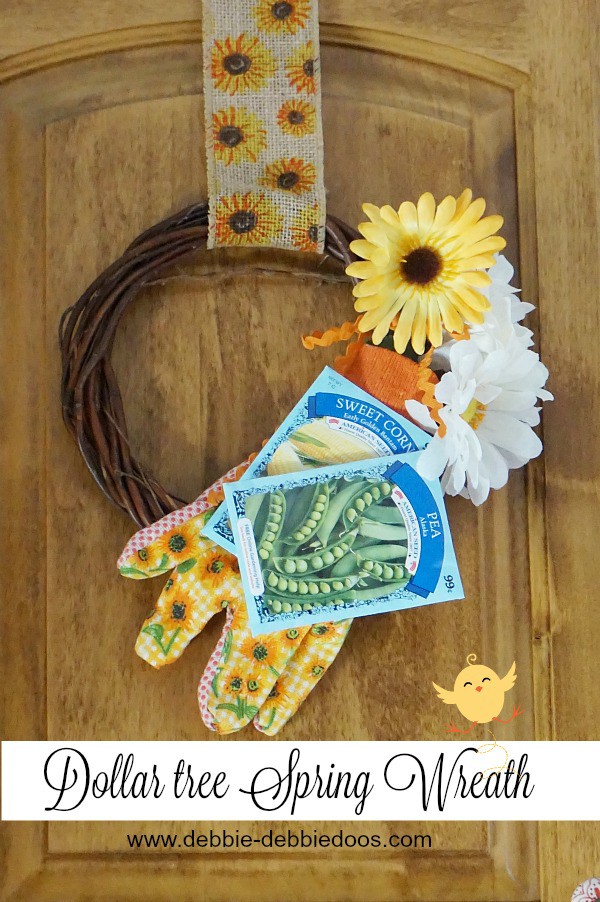 Dollar tree Spring/Summer wreaths
Dollar tree pot and flower mini wreaths
These are just a few I have shared in the past.  Let's see what other creative garden wreaths are out there!
There is only 3 weeks of the school year left here.  Our college boy will be home in two weeks.  Looking so forward to that ( I think HA!~) I will be a bit busier with food shopping, laundry, cleaning etc.  Sure, you may say, let him do it himself.  But that is not with this Momma will do. I am sure I will spoil him all summer long, just because I can…and will. I won't have that much longer that he will be coming home for summers.  Of course, I have Jack, who is my little helper.  At least with cleaning out the pantry and fridge.  He loves doing that, and I don't understand what his obsession with that is, but hey, it helps:)
 So glad you stopped over today.  If you are new here, I welcome you and would love to see you back again.
I share all things thrifty home decor and craft ideas.  The dollar tree is one of my favorite one stop shops.  It really is fun to take something ordinary and making something extrodinary!
Thank you for your visit today!
If you would like to commit to becoming a subscriber, I would love for you to join me.