Well I think this will conclude my Holiday decorating in full for the season. I may have one more Holiday post to share. It's time to get wrapping, cards, and a little baking in.
I am sure I will have a recipe or two to share in between.
Today, I am sharing our Whimsical snowman porch.
I have shared our Snowman tree
and
Snowman salt and pepper shakers
oh and a Snowman printable too!
I have had this wood pallet snowman for a long time now. I didn't make it. But if I recall it was dirt cheap. Like 6.99 or something crazy like that. I found it at the end of the season at Home goods.
These cute little plush fellows I found at Walgreens drugs. They actually squish down. I was able to squish this snowman in the lantern and had him peeking and greeting you.
And there is the plush penguin.
You may remember back a few months ago when sharing our Cozy Fall porch how I changed up the seating arrangement out here.
I sure like it. It is very cozy and conversational. There are some nice days we get here in the South that we can sit out here and enjoy the season.
The bench sure has seen better days. I actually like the weather worn look though. Including the layers of spray paint it has had. I don't think I will be doing it over anytime soon.
The Peace pillow is a BHG line I found at Walmart a few years back. I don't think I have purchased anything new this year for the Porch. I have enough seasonal decor to change it up from year to year.
The little J O Y you see I mod podged those with vintage book pages. I thought I would just dangle them on the bench for some extra whimsy.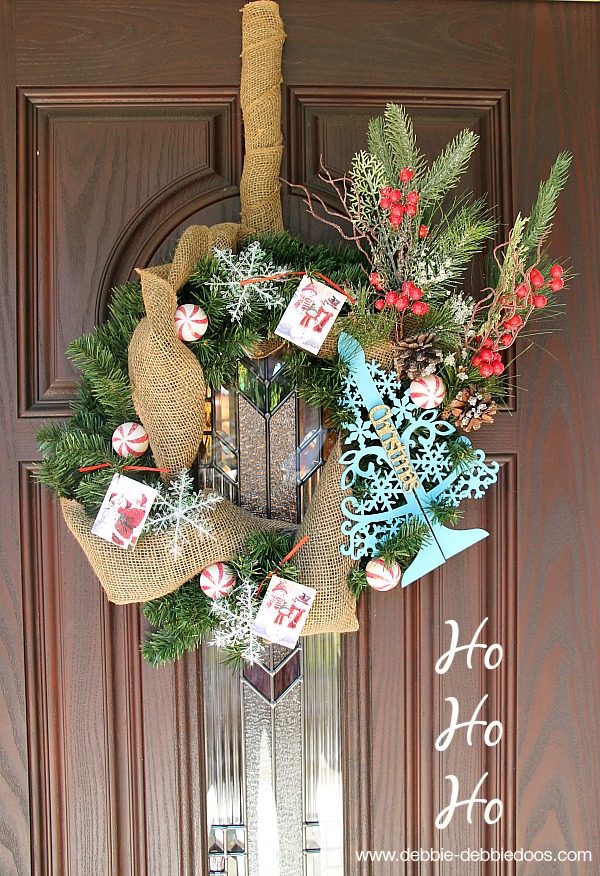 Traditional evergreen Christmas wreath I made this year.
Just in case you missed it.
Haint blue porch ceiling, which takes a beating on the sun, but holding up great. Going on 3 years since we painted it.
There is a history of Haint blue porches in the South and you can read all about it.
FYI, when I highlight these links in my posts, that means you can hit it and will take you directly to that post. Not sure if you knew that:)
Can't forget to throw in some more Dollar tree Christmas accessories. Solar lights and snow flake lawn stake. Of course, I just put this one in our pots. I have had this ivy for years in these urns. In fact, it has died and resurrected at least three times. One thing I can't kill is ivy!
Believe it or not, my husband just put up the lights today! Talk about late this year. That's OK, I told him we will just leave them up a tad longer.
Don't forget the All things A Dollar Christmas party is going on until the end of the month.
There are now over 100+ ideas there. WOW, sure a creative bunch of gals out there.
Have a great day. Thanks for stopping over today. If you are not a regular here, I sure would love to see you back again.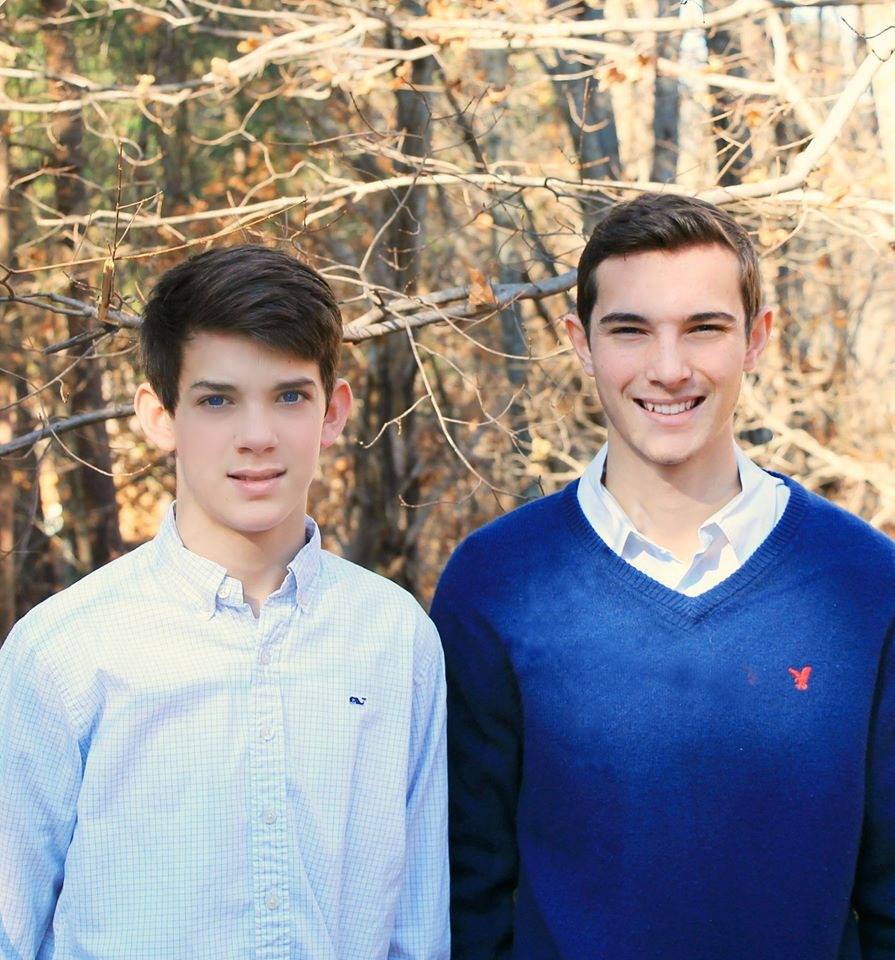 My boys Christmas picture. Seriously, this day was like I was giving them root canals. I managed ONE good snap!
Check out my Christmas archives while you are here. Lots of budget friendly doo-ings.