Good day everyone! I hope Spring is in the air in your part of the world:) It certainly has been here. I have been enjoying my slight brisk morning walks again. This is the time of year I start to come out of hibernation.
Today I am sharing a diy Terra cot pot stenciled and painted with plaster of Paris. Another experiment of course. It worked and I was pretty happy with the end results.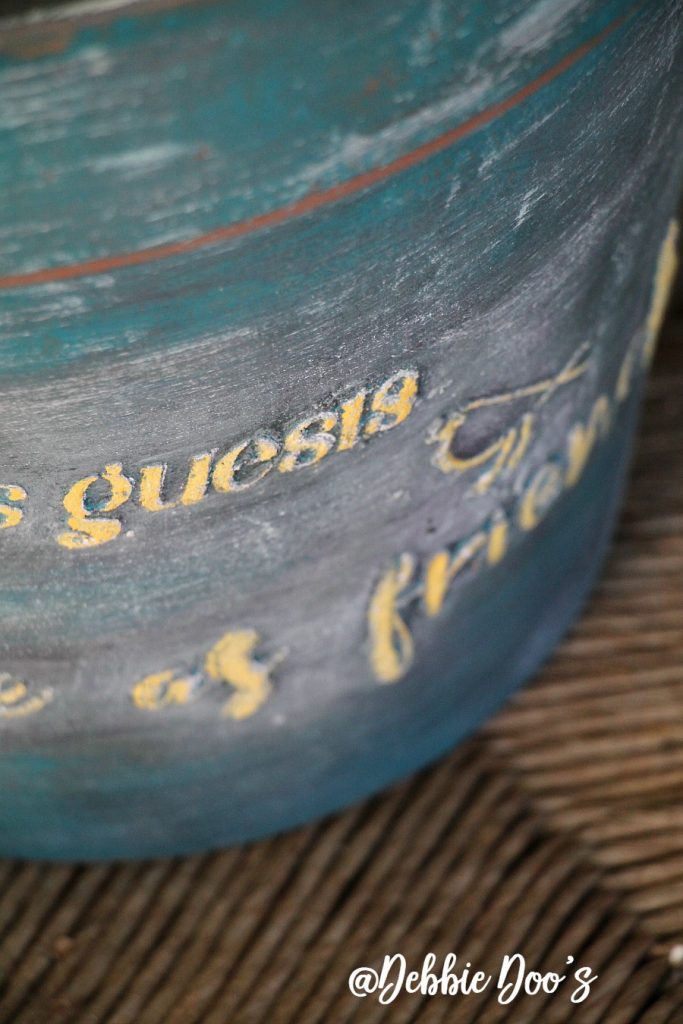 I used my Come as guests, leave as friends stencil. I thought this would be a warm and friendly greeting at the door.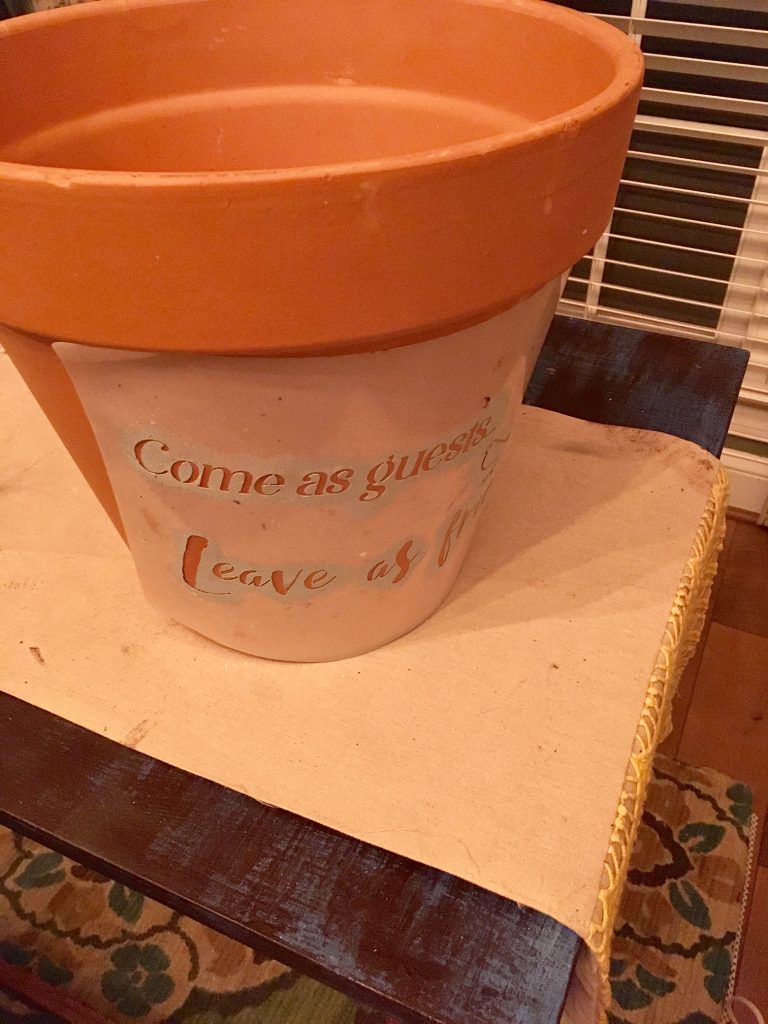 Do lets start with the Terra cotta pot. You can find these larger pots in most garden sections. I found this one at Walmart.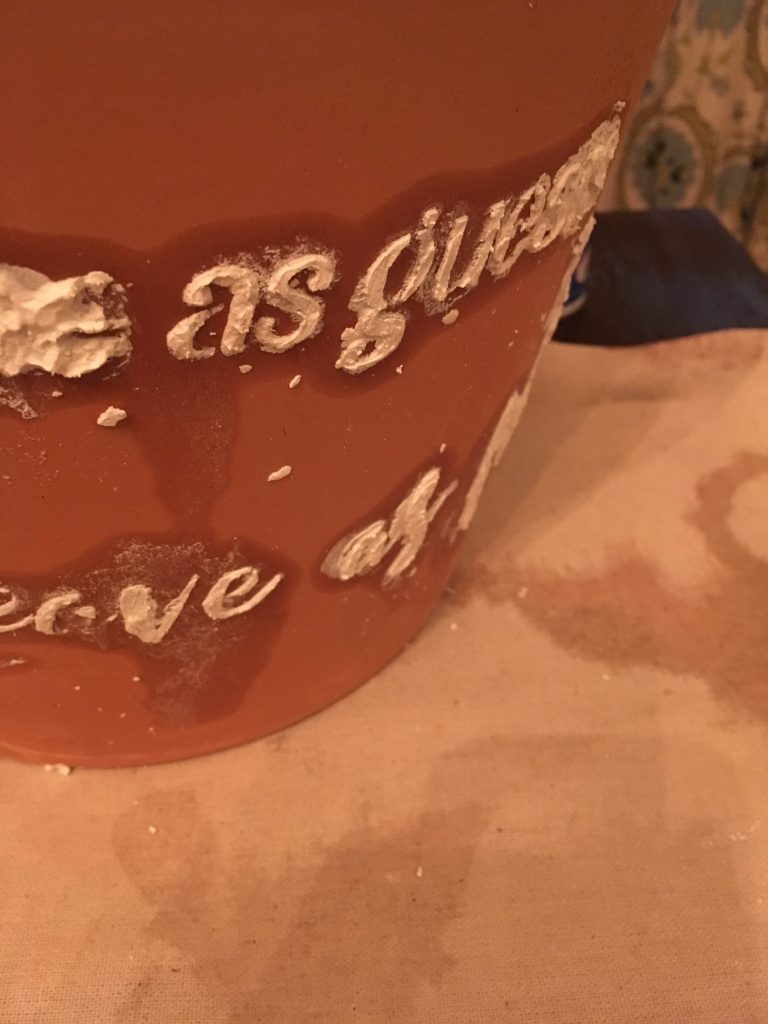 After I stenciled with plaster of paris, find tutorial here. I let that dry over night.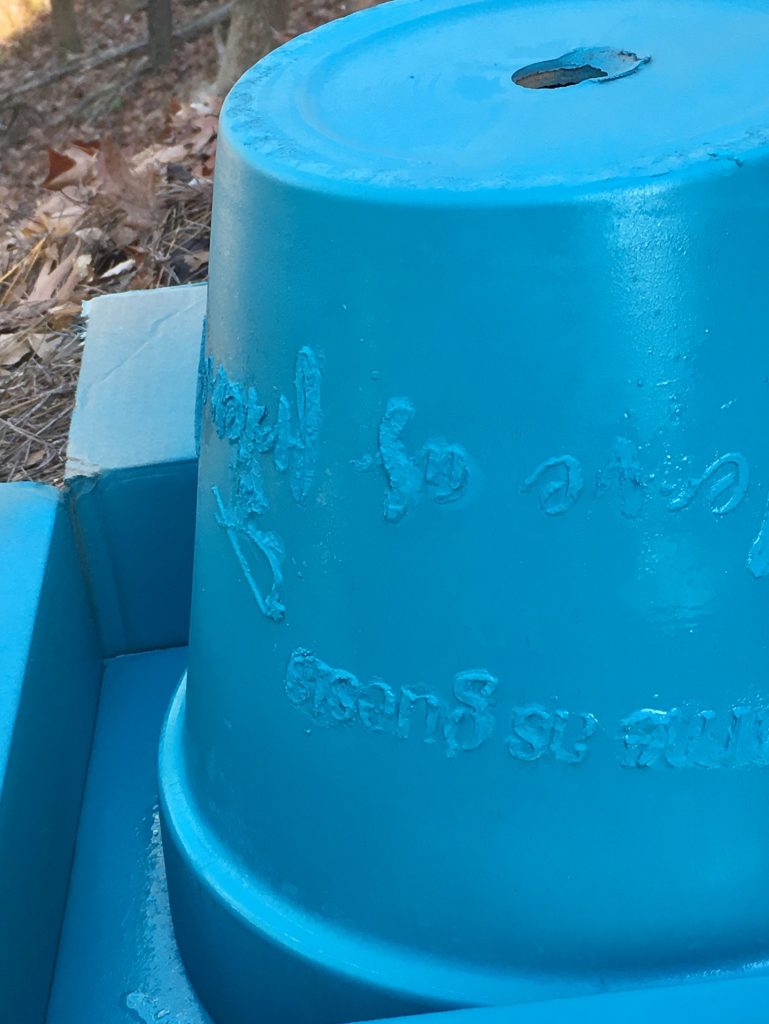 Then I took the pot outside, placed it upside down in a box and spray painted it.
I let that dry overnight before I went over it with other variations of color. Use any colors of choice, but I first recommend the base of your pot to be spray painted.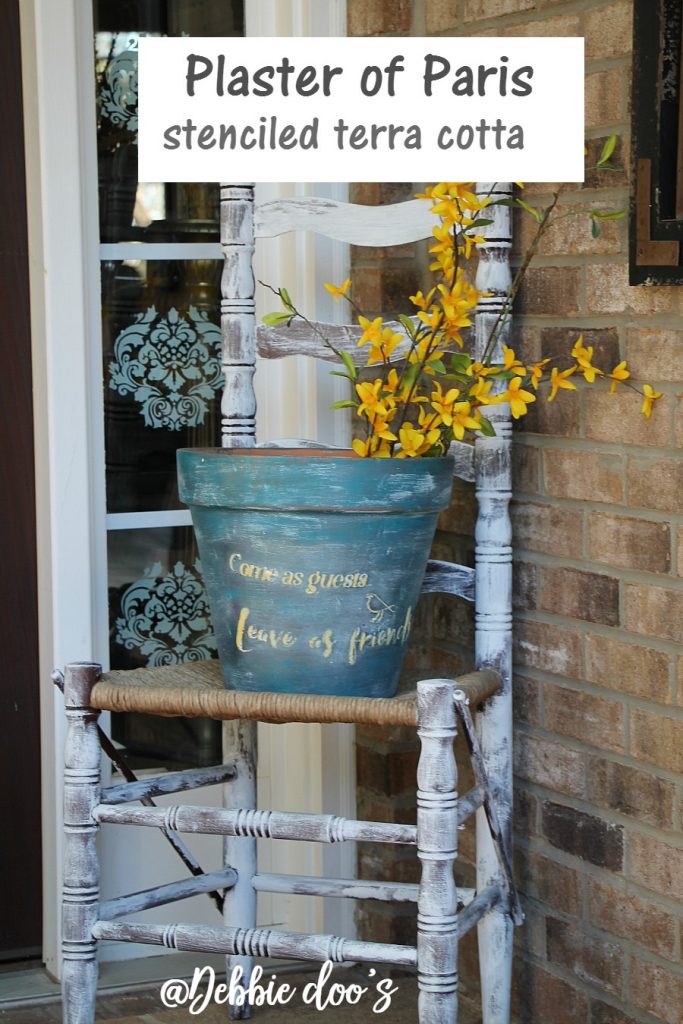 After I dabbled in a few colors, I then let that dry and lightly sanded some areas for the weathered look.
I used a clear wax to seal it. Obviously I need to plant real flowers in my pot. Too early though for me. If I planted now, be dead next month. If I were lucky.
I'll wait.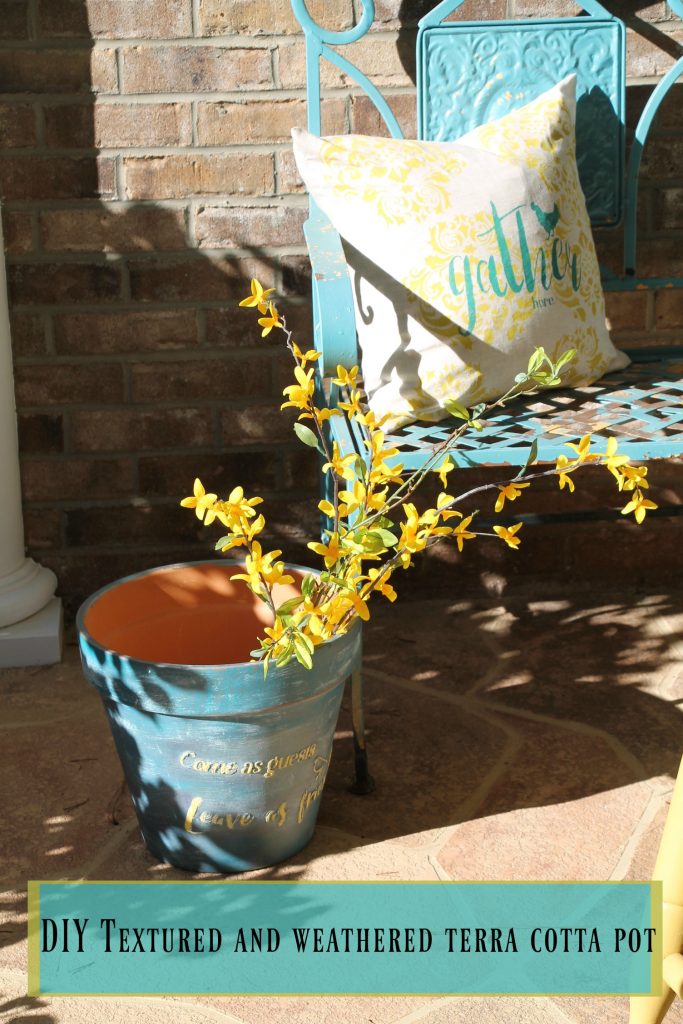 You can find my complete stencil line here.
If you are new here, welcome! I am also very excited to share my new stencil line with you.

[envira-gallery id="32693″]
Linen pillow cover available NOW on Amazon
HEREThank you for your visit today!
To view my stencil gallery projects you may check out my Debcreates.com page.