The fireplace mantel is usually the heart of fall decorations. This guide walks you through the steps of creating a delightful DIY fall mantel banner that's adorned with cheery sunflowers and other harvest embellishments.
1. Gather your materials
Banner flags
Twine
A stencil of your choice
Craft paint
Hot glue
A fine paintbrush or sponge brush
Fall embellishments such as faux sunflowers or sunflower garland, faux foliage, a small 'Family' sign, an owl figurine, glittery pumpkins, and urns
2. Assemble the banner flags
Begin by arranging the banner flags along the twine. After settling on a balanced appearance, secure each flag onto the twine, ensuring they are evenly spaced.
3. Personalize the banner flags with stencils
Next, use your chosen stencil to add a personalized touch to each banner flag. With a fine paintbrush or sponge brush, gently fill in your stencil design. Let each flag dry completely before proceeding to the next step.
4. Adorn the banner with sunflower embellishments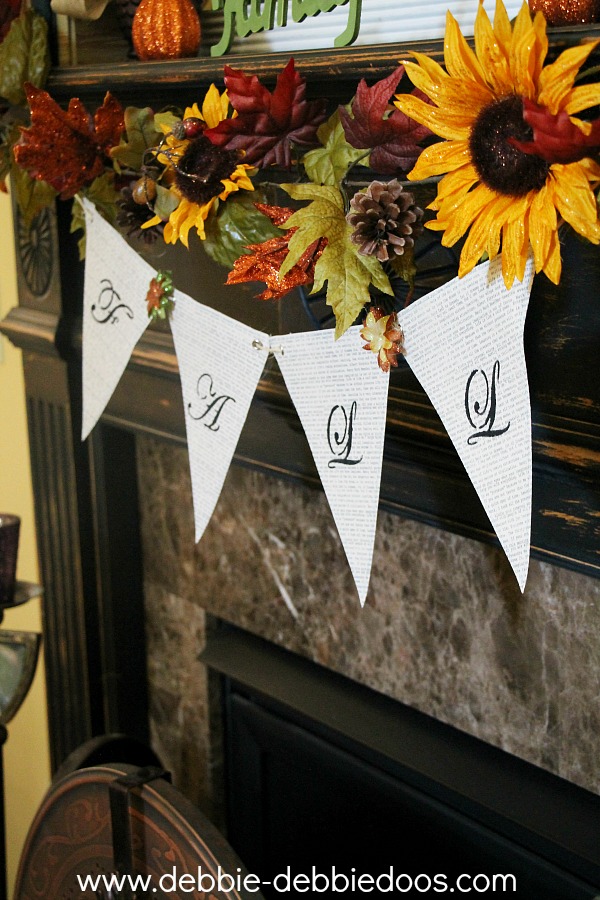 Layer your faux sunflowers or garland along the banner. Then turn to your hot glue gun to fasten their position. Remember to handle the hot glue with care to avoid burns.
5. Apply final touches
Examine your banner carefully. All elements should be secure, and the arrangement should look harmonious. If you're satisfied, it's time to proceed to the last step.
6. Showcase your sunflower fall banner
Choose the perfect spot above your fireplace to display your sunflower fall banner. Hang it safely, ensuring it doesn't obstruct the fireplace. Then strategically place your owl figurine, glittery pumpkins, 'Family' sign, and urns filled with faux foliage to create an overall balanced piece of decor.
Check out an alternative way to create a fireplace fall banner without sunflowers.