Good day everyone!
I have received several inquiries on my DIY Fall banner for the Fireplace and thought I would give you a quick tut on what exactly I did, and the details, etc.
Easy peasy really!  In fact, so, I am almost embarrassed to give you the tut.
Started with laying the banner flags out and looping some twine in between the already made holes.
btw..this script banner pre-cut came from Hobby Lobby.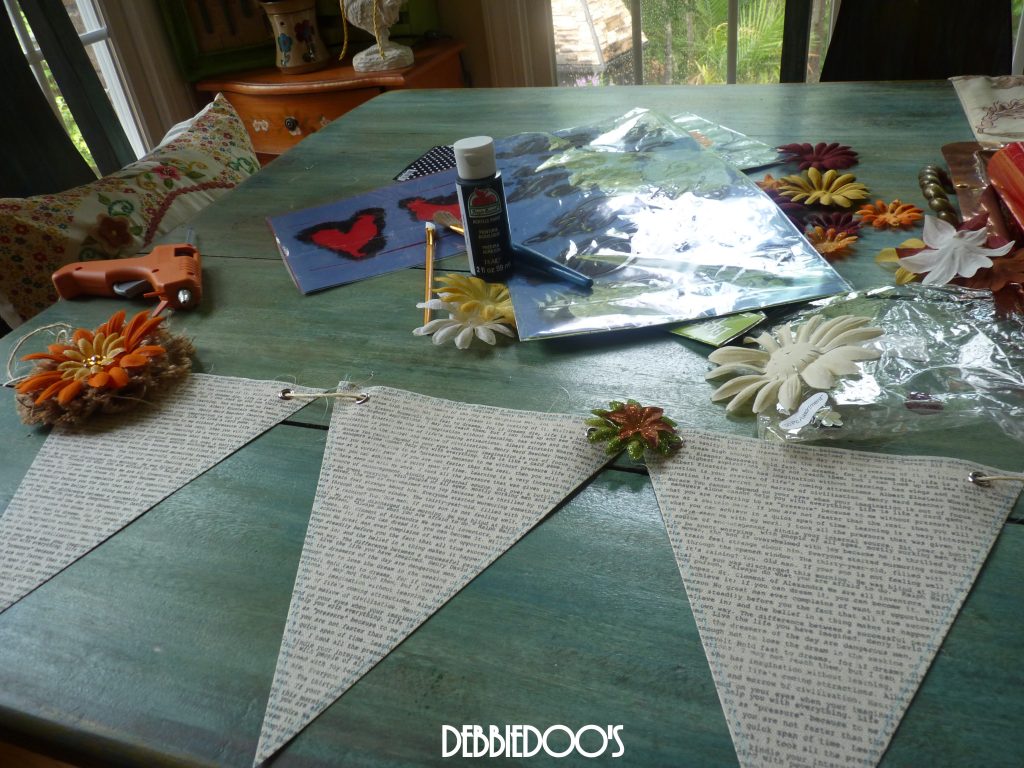 The cute embellishments also came from Hobby Lobby.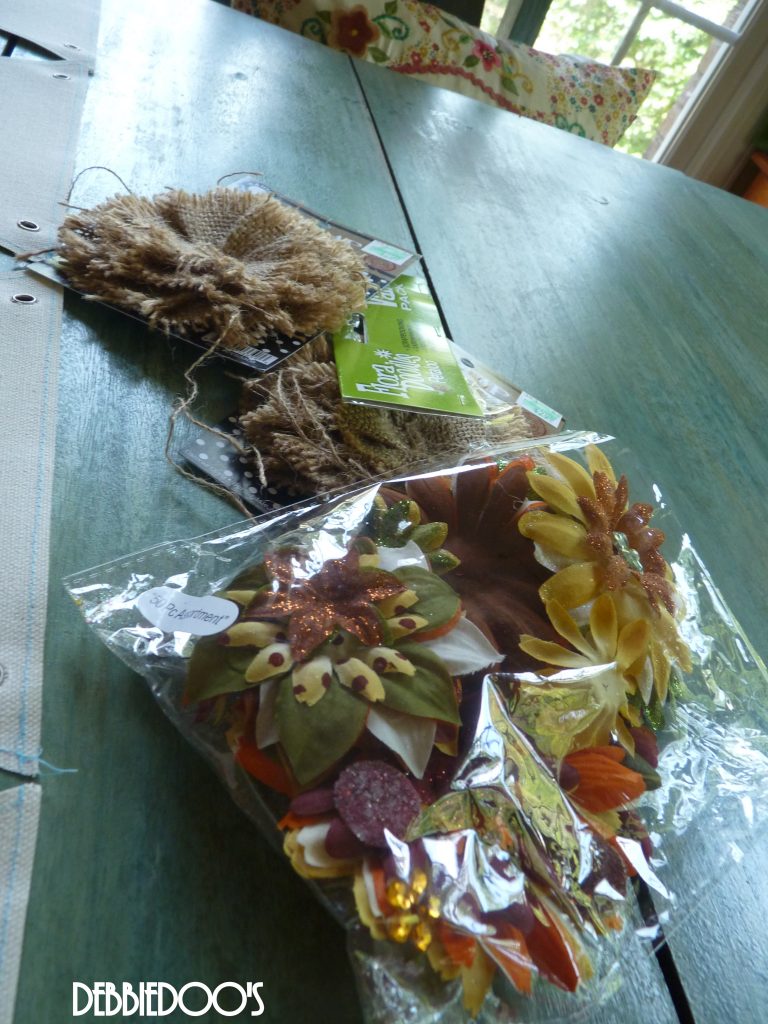 I love all the cute assortment in this pack, some glitzy some whimsy, some just plain.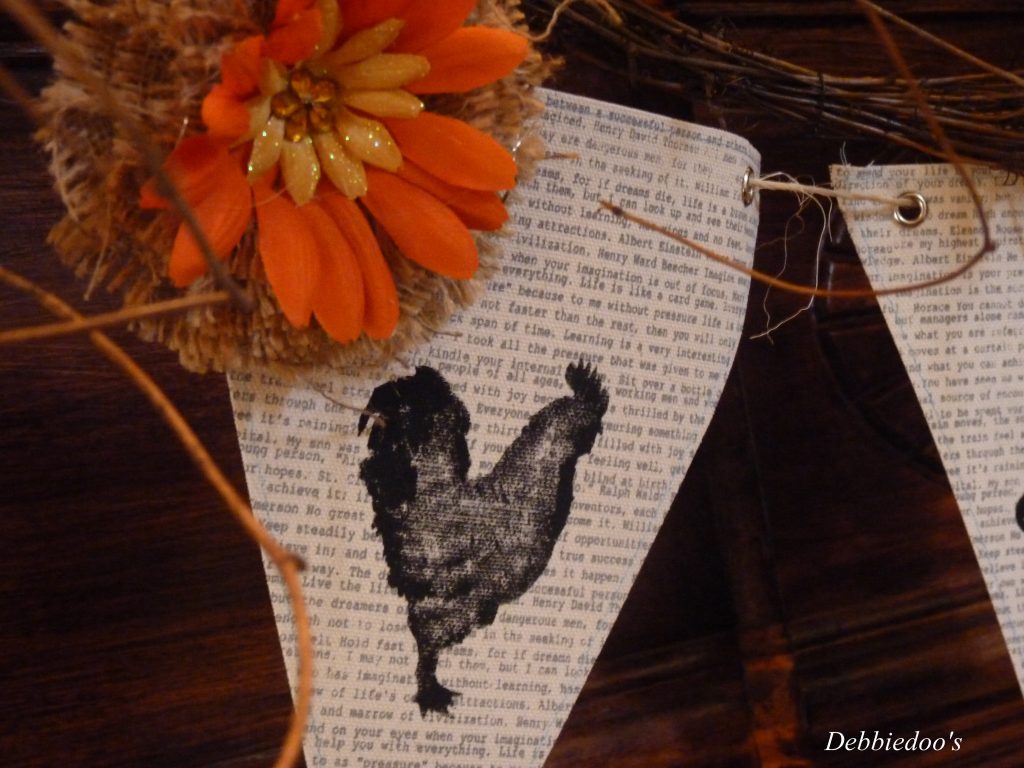 Everything looks better with a roo on it. Don't you think?
Of course, I had this little stencil as well.  Hot glues, and layered the flowers on the end.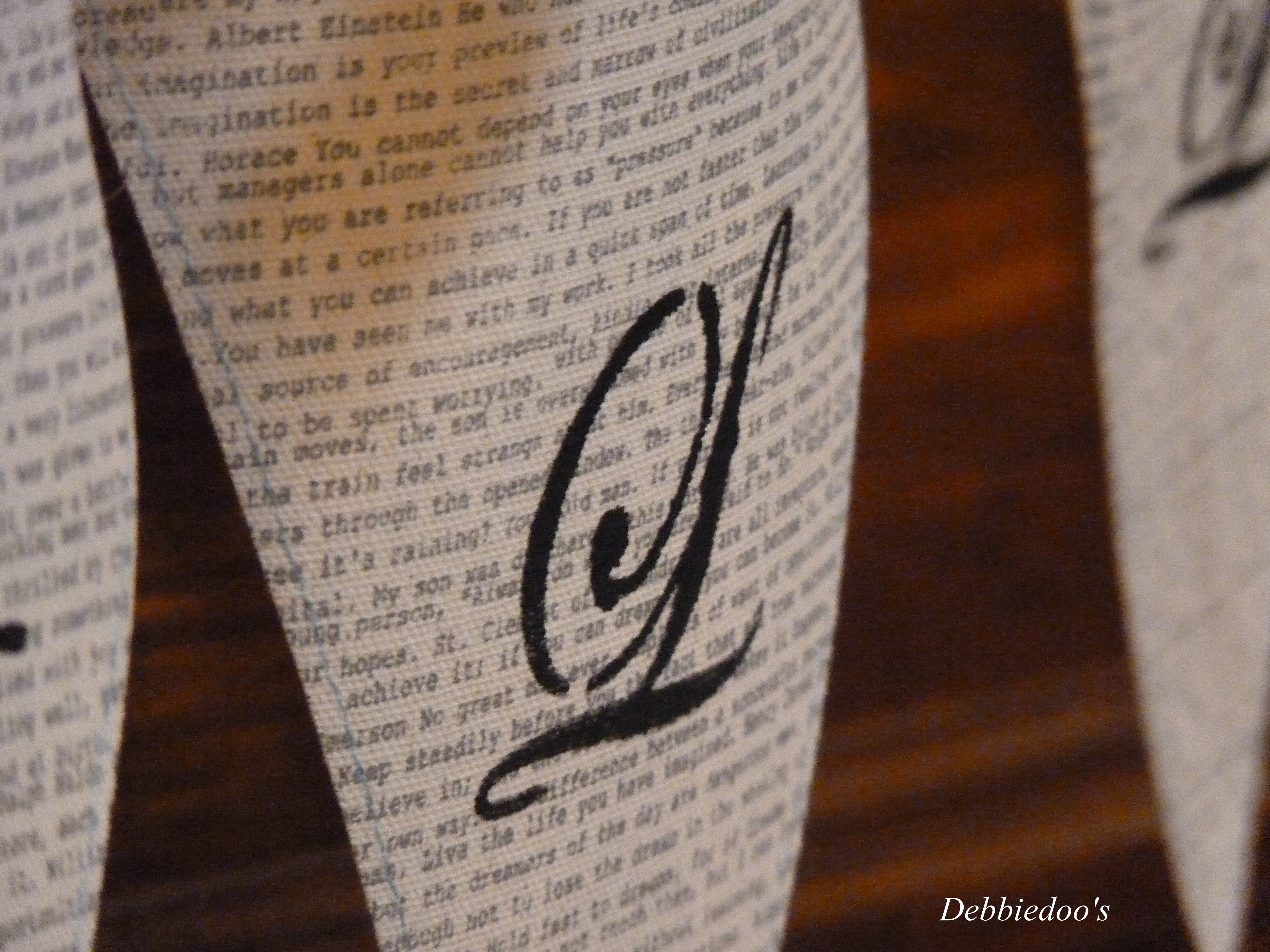 Very simple to stencil on the material. I just used a small artist brush, but you can use a sponge brush too.
I liked to have more control and it was sure not to run.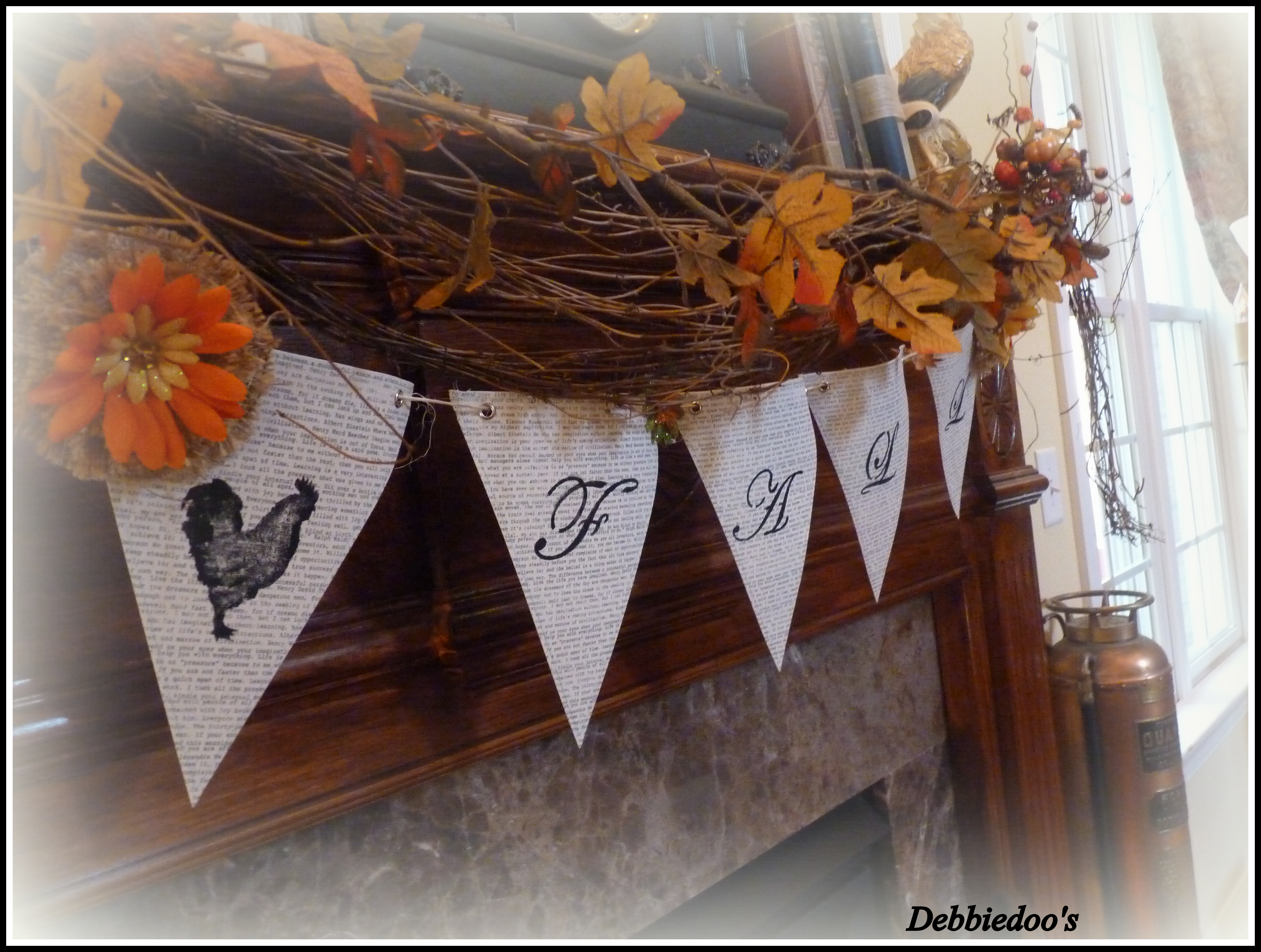 Looks cute!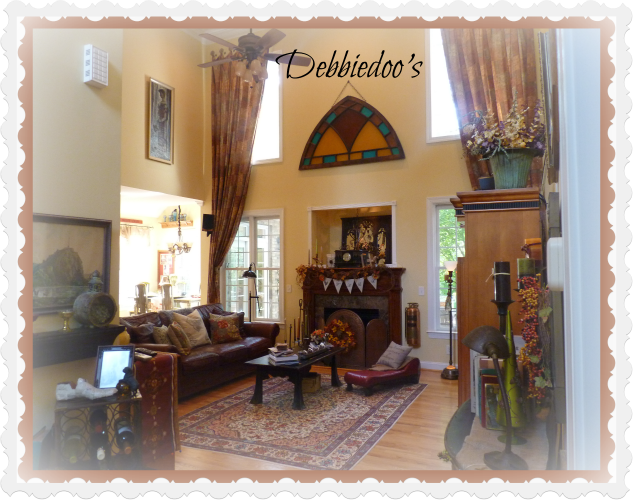 Thanks for stopping by today for the tut.
You may also enjoy our All things Fall Dollar tree Gallery HERE