It's so nice to have a space of my very own now. Since Alex is off to College and Jack is barely ever home anymore the upstairs FROG room was not being used any longer for the boys hang out space. This Momma wasted no time, and I took over the space. Yahoo!
Just a few new things. The light was marked down on clearance at Lowe's for $50.00. I had the old desk I painted years ago and thought this is just fine to craft on and not worry about getting paint or glue everywhere.
 I have all my go to supplies ready to go in a basket. I do have the tufted day bed, that actually has a pull out on the bottom as well. I figured if down the road I have a house full, we will have the sleeping accommodations for them. It's pretty comfortable as well. That is an actual twin mattress on top. I like that it looks like a couch, and it has the comfort to go with. The price was reasonable. I will leave the information at the end of the post.
My stencils, material and other misc. supplies in the old toy box I painted a year or so ago.
Then just a few pieces here and there to make the space a little cheery. You may also notice the industrial curtain rod. I did that in place of the adhesive towel rings I had previously. I figured if I was going to utilize the space I may as well do the curtain the right way. Don't get me wrong the towel hooks were a great alternative.  After my husband made our industrial bakers rack we had a few pieces left over and I thought down the line I would try this. It was super easy.
I really don't have a tutorial. As you can see these are the  supplies I purchased from Lowe's. I bought the two smallest galvanized pipes and then used the extenders to make them a tad longer. I believe the originals were 12 inches and I needed the rod longer. The elbows simply get screwed in the pipe.  I used S hooks to hold the rods. They were thin enough that only the S hook would do. I have no other holes in the walls except for the S hooks. The elbows simply butt up against the wall.
 So that about sums up the room.  The other side has a closet. You may recall the gel stained project HERE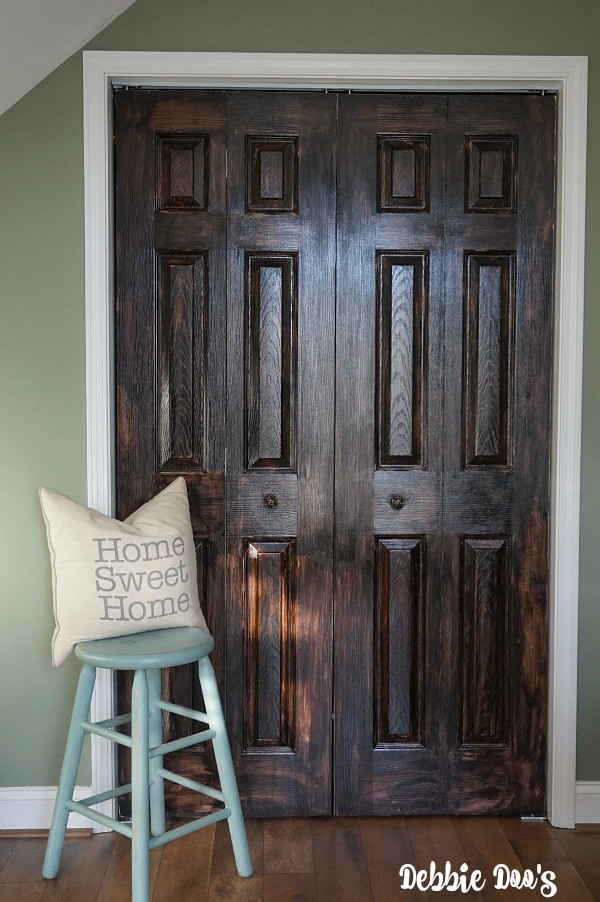 I enjoy this little space. It's nothing fancy, elaborate or even that organized truthfully.  It's where I like to escape, craft, and do my Facebook videos with you.
I have been busy creating signs lately. The cow is dry brushed with white chalky paint, the Home sweet Home is stained, and the gather here is painted with Rit dye.
I certainly have more to come.
My new stencil is in production, and my new apron just arrived today. I shipped that out to Amazon this afternoon. It will be a super gift idea for that special gal. Under $20.00 which you can't beat that for a homespun good ole' fashioned one-of-a-kind apron:) We are pretty smitten with it ourselves. I told you my husband is the one that came up with the saying "I work by the flour"
I think I am ready to kick back and relax a while now.
Thank you so much for visiting with me today.
Affiliate link:
Homelegance Sleigh Daybed with Tufted Back Rest and Nail Head Accent, Twin, Grey
If you are new here, I am also very excited to share my new stencil line with you.
Thank you for your visit today!
I share all things, thrifty home decor, crafts and a recipe or two on occasion.
If you would like to commit to becoming a subscriber, I would love for you to join me.