Oh the things you can do with a can!
How are you today? Today, I am sharing a pumpkin can craft.
If you have been around for a while you know I love crafting with cans.  I am usually good for a craft per season with them.
This is no genius idea of my own, and seems everyone is finding new ways to craft with cans.
Kids love it too! This is something you can do for yourself, with your child, or even your grandchild.  Just save a few cans and get busy.
You can check out my Recycled can ideas archives when you have a moment for more creative ideas.
Simple supplies you will need:
AFFILIATE LINKS:
Can
craft paint
twine
wine cork
hot glue gun
dark wax
and shimmer optional
Swirly paper clips
First I painted my can in the Matte Coral orange color.
Let that completely dry and went over it with a light coat of metallic glaze
Let that dry completely and went over the can with the chalky finish dark wax.
Hot glued the cork
tied some twine
and and added the swirly paper clip. I had to spread the paper clip to look like a stem.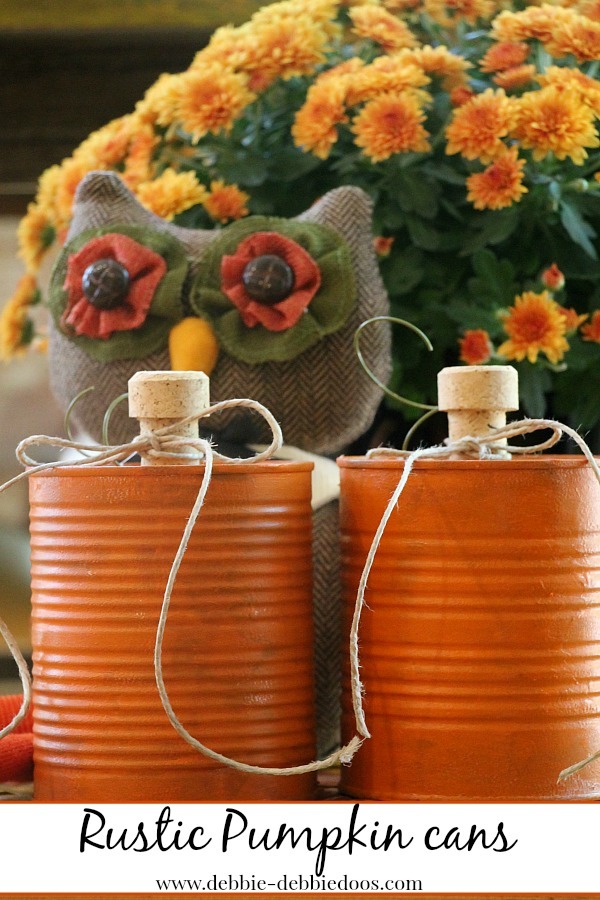 Nothing fancy, but cute indeed.
Like my cotton?  My friend Ann from On sutton place sent me a box of it.
She was sent some and had extra.  It's a Southern thing I am guessing, but anyone can add some cotton here and there.
I have seen some cute wreaths made with it.
I am thinking my cans need some stenciling or a pumpkin face..I am sure they won't stay plain for long.
Thanks for stopping over today.
If you are not a regular I sure would love to see you back again.
XO
 If you have missed any of my other Fall crafts and decor so far this season
check it out.
Looking for more thrifty fun Fall projects?  Stick around, I have plenty!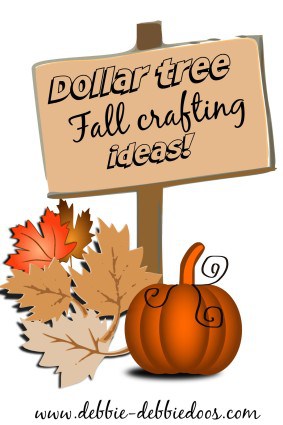 I am also very excited to share my new stencil line with you.
Farmhouse/rustic stencil line by Debbiedoo's HERE
Thank you for your visit today!
I share all things, thrifty home decor, crafts and a recipe or two on occasion.
If you would like to commit to becoming a subscriber, I would love for you to join me.