How to mod podge with fabric on canvas
Well hello, hello there! Since I have been home from visiting my Mom it's been a whirlwind of crafting. I have stayed up late and then the next day worked all day on crafts. It was nice to take a week or so off, but I tell you I like to be busy and use my creative mind.  I can see it is vital for our old age:) While I was gone a few of my stencil samples came in from various companies and naturally I was excited to give them a test run.
Today, I am sharing how to mod podge with fabric on canvas and make your own unique artwork.  You will see through this process of me creating this new line, I will share various ways in which you can use them.  The nice thing about stencils is that they are not a one and done deal.  You can literally use them over and over again.  If you have been following me a while you may remember that recipe stencil I used at least 30 times HAHAHA!~ No joke! I love giving homemade gifts and with a stencil, you can do just that, make your own gifts for family and friends.  They will think you are an artist. In this case, please do tell them it is a stencil, Debbiedoo's stencils.
When I created this line I kept in mind a lot of people still struggle with stenciling and bleed-through issues.  I wanted my fonts to look slightly imperfect, hence if you get bleed through it will go with the flow of the look.  The letters are somewhat jagged and imperfect.  I didn't make all the stencil fonts the same.  So if you are looking for perfect you will be able to achieve that with some of the other stencils.
I bought these two pack stretched canvases at Walmart along with some Waverly quarter fabric bundles.  I decided to mod podge the fabric on the canvas to give it a more unique style than plain ole' white canvases.
Mod podge comes in a specific formula just for fabric and is quite easy to use.
Simply paint the back of the fabric and adhere it to the canvas.  You can then trim up where need be.  Allow enough fabric to cover the entire canvas and over the back trim of the canvas.  Sort of like wrapping a gift.  I cut more quarters of the fabric just for different variations.  I decided that after the entire canvas was covered.  Let dry for several hours before stenciling on top.
This is the sample stencil I used.  I sprayed the back of my stencil with the adhesive spray and got to work.
I used all three above tools.  The sponge stenciling roller, a dabber and a stencil brush.
You want to always be sure to fill in the spots.  Remember LESS is MORE with the craft paint.  DIP DOP DAB.
I made the little flower with the pieces I had leftover.  You can see how I made this cute little flower HERE.  Super easy.
I bought a little paint easel for display.  Not everything needs to be hung.  How cute this will look on the nightstand of the guest room.
Hope you enjoyed this post and like my new stencil line #COMINGSOON.
If you are not a subscriber, I would love to see you back again.  When my new line rolls out I will have giveaways and specials.
I am soooo excited.  I have stencils everywhere!
Another sneak peeks at more I will have.
How to stencil video
[adthrive-in-post-video-player video-id="CQs0yH52″ upload-date="2016-06-24T13:59:54.000Z" name="Debbiedoo's – How To Stencil For Newbies" description="How To Stencil For Newbies by Debbiedoo's" player-type="default" override-embed="default"]
Affiliate links for craft and stencil supplies
Canvases
Sponge stencil roller
Stencil pouncers
Stencil brushes
Spray adhesive for stencils
Craft paint
You may enjoy some other canvas projects
Thank you for your visit today!
You may also like my recent BOHO art HERE
Pin me to your favorite boards.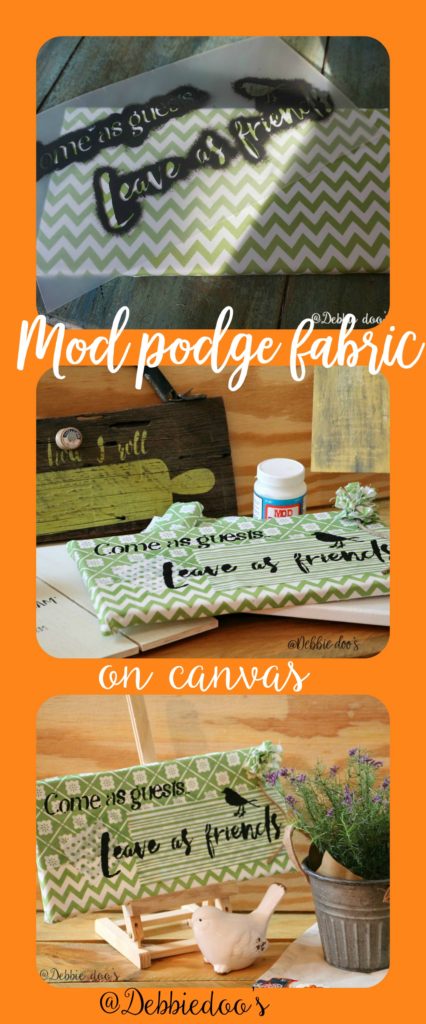 I share all things, thrifty home decor, crafts and a recipe or two on occasion.
If you would like to commit to becoming a subscriber to my blog, I would love for you to join me.