If you have purchased a piece of art from the store that you don't like anymore, there's no need to throw it away since you can transform it into personalized kitchen wall art in just a few simple steps. This guide shows how easy it is to redecorate your kitchen with custom wall art using paint and stencils.
1. Gather your supplies
Wall art
Black Dog Salvage Furniture Paint
Chalk
Stencils
Stencil sponge brush
Craft paints
Paintbrushes
Painter's tape
2. Prepare the canvas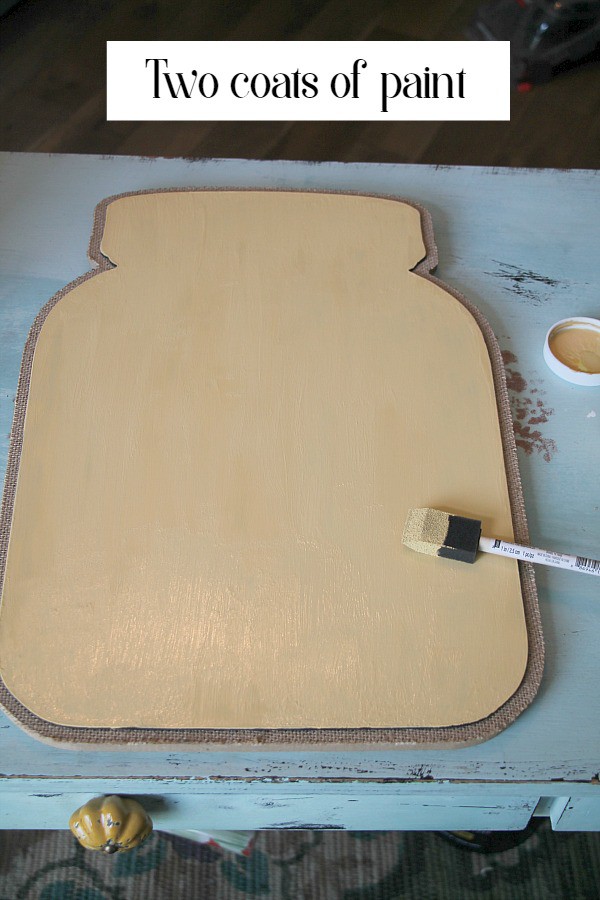 Get your canvas ready by erasing the old design with paint. Apply a coat of paint, wait for it to dry, and then add a second coat to wipe the slate clean. Be sure the canvas is fully dry before proceeding.
3. Design your new artwork
The design process is all about expressing your creativity. For example, I decided to hand-paint pumpkins onto my canvas. If you want a more polished look, you can opt for stencils. Remember, there are no rules here – just go with what speaks to you.
4. Season the board
Once the paint dries completely, season the board with chalk to create a retro look. To do this, simply rub chalk across the surface and then wipe it off. Seasoning enhances the chalkboard-like appearance and also helps new chalk designs adhere better.
5. Apply a stencil
Gently position your stencil in the middle of the board and secure it with painter's tape. If you're doing this for the first time, take care to align the stencil correctly so your design comes out as desired.
Apply a thin layer of craft paint over the stencil with a stencil sponge brush. Don't overdo it or you will risk the paint bleeding through and making a mess on the canvas. I used chocolate brown craft paint to fill in the stenciled text, together with orange craft paint for a rooster figure for a pop of color.
Your new kitchen wall art is now ready! It's time to pick a spot in the kitchen and show it off.
If you loved this project, find out how to make burlap canvas artwork for your kitchen.