Good day to you all!
I told you I would be on a roll come this Fall, hence, here I am again sharing  diy Burlap canvas kitchen art work.
I was so excited to hear a Michael's was opening close to home.
Literally 10 minutes from home.  That could be trouble!!
I been wanting something tall with words on our kitchen shelf that my FIL made us a few years back.
It was made special for our kitchen and I love to change the decor up on it per season.
you can get full glimpse of the shelf in my post about Mike's farmhouse bench dumpster dive find.
The stencil I found at Michael's was just the right thing I was looking for.  Something warm and friendly.
For all the above supplies it cost me less than $10.00.
the burlap canvases came in a 3 pack. And that is burlap ribbon you see that I used to trim the canvas.
I used the 40% off coupon right off my phone. How convenient.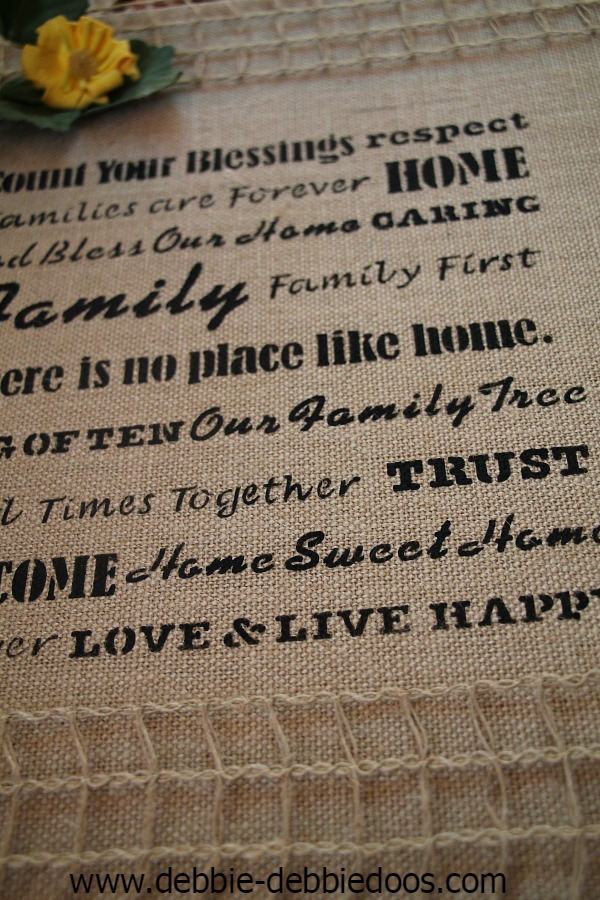 I like using the small sponge roller when stenciling on fabric.  As you can see no runs or bleed through on the burlap.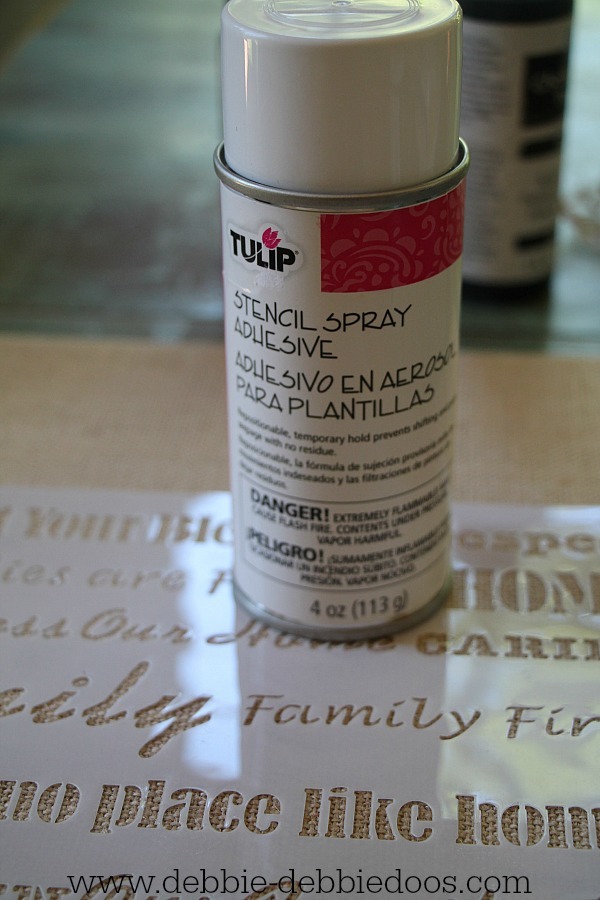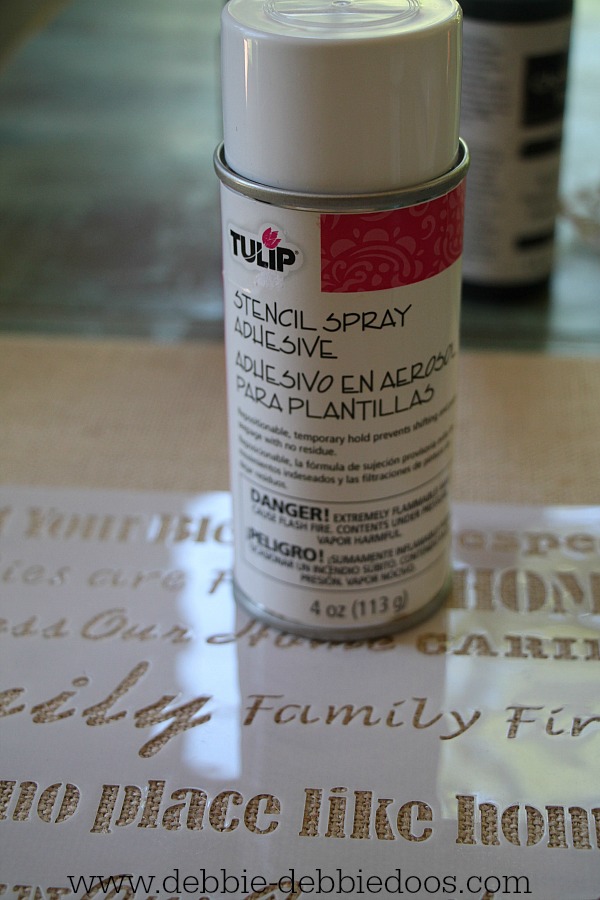 This adhesive is wonderful to use on the back of your stencil.  You lightly spray the back and adhere it to your project, wood, burlap, canvas, whatever it may be.
This is what the stencil looks like after it is completely rolled.  I admit, I never clean them after.  I pretty much build up years of dried paint.
Which btw any craft paint will do on this project.  I used my ebony chalky paint by Americana decor.
I had some paper flowers on hand that I hot glued on for a little extra something, something!
Now to put it in place…
It's was the perfect size I was looking for.
Once all my little crafts are in place I will give you the Full Fall kitchen tour.  As I like to quote, "Home wasn't built in a day".
Thanks so much for stopping over today.
If you are not a regular, I sure would love to see you back again.
XO
 If you missed my first diy Fall art work of the season you can click on the highlight.
We can't forget to change up our makeup per season, and I have just the right look for you.
I LOVE Fall, you can see just how much!
How about you stick around a while and check out my galleries!
Thank you so much for visiting with me today.
If you are new here, welcome! I am also very excited to share my new stencil line with you.

[envira-gallery id="32693″]
Thank you for your visit today!
To view my stencil gallery projects you may check out my Debcreates.com page. 
I share all things, thrifty home decor, crafts and a recipe or two on occasion.
I also have an Etsy shop!

Sign up today and receive a few freebies. 12 months of seasonal printable art.
If you would like to commit to becoming a subscriber, I would love for you to join me.