DIY burlap canvas art is a great way to decorate an empty corner of your kitchen, such as an unoccupied part of your countertop or the space above the cabinets. This guide shows you how to easily create burlap canvas art with rustic charm, perfectly fitting for fall farmhouse decor.
1. Gather your supplies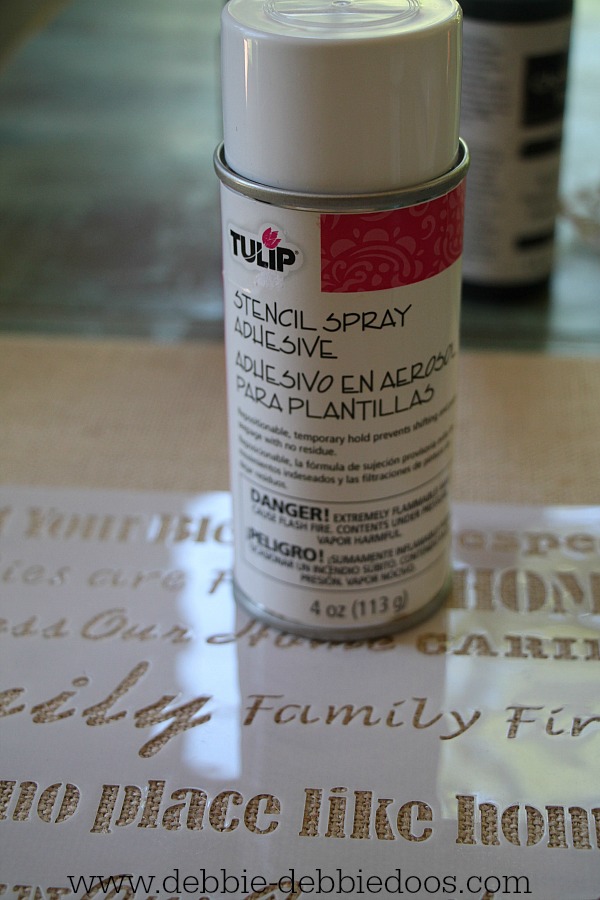 Burlap canvas
Stencil. I found a warm and friendly one at Michaels.
Stencil spray adhesive
Burlap ribbon
Craft paint. I used ebony chalky paint by Americana Decor for its rich, matte finish.
Small sponge roller
Scissors
Embellishments, such as paper flowers or beads
Hot glue
2. Prepare your working area
Start by choosing a clean, well-lit space where you can comfortably work on your burlap canvas art project. Then lay out all materials so they're easy to reach.
If your working area could be damaged by paint or glue, lay down newspaper or a drop cloth for protection. Always be mindful of safety when working with hot glue since it can cause serious burns.
3. Apply the stencil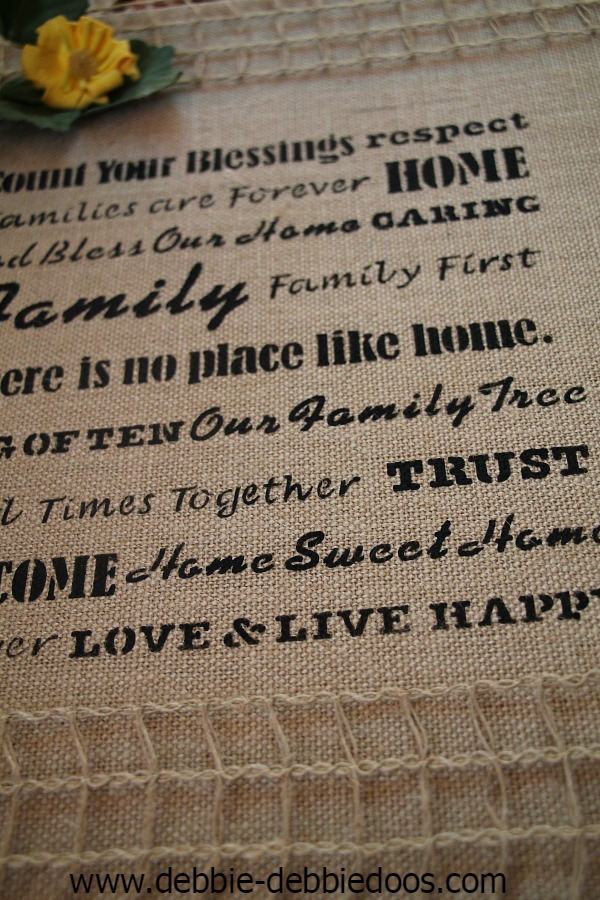 Place the stencil on the burlap canvas and lightly spray the back with the adhesive. Press it firmly onto the canvas to ensure it's fully attached and won't move while painting.
Next, dip the small sponge roller in the craft paint so that it's evenly coated. Then gently roll it over the stencil, covering all areas with paint. Remember to create a thin, even layer to prevent bleed-through and produce a sharper image.
Allow enough time for the paint to dry completely before removing the stencil. Then carefully peel off the stencil. You should be left with a crisp, clean design on your burlap canvas.
4. Add burlap ribbon and embellishments
Measure and cut a length of burlap ribbon to fit around the edges of your canvas. Use the hot glue to attach the ribbon, starting at one corner and working your way around the canvas. It will add a charming border and extra texture to your piece.
Finally, use the hot glue gun to attach any embellishments you've chosen. For example, you can place paper flowers in a corner.
Now you can proudly show off your burlap canvas art to friends and family. Consider making several pieces this way for meaningful and personalized gifts.
If you love this project, check out more burlap fall artwork ideas.