Martha Stewart Etched glass Spring Cloche
Hey there everyone!
Today we are going to first play a little game of eye spy the bird.
I was pretty excited to try out this Martha Stewart etched glass craft.
Honestly, going into it, I thought, oh boy this is going to be difficult, and I am no master crafter/etcher here.
But you never know until you try, so I tore open the box.
Spring is in the air and what better way to kick it off with a pretty Spring cloche vignette.
this was my base
a plate
moss
a dollar tree seed packets and some faux robin eggs.
Fix em all pretty as you can see on the plate.
Don't forget we are playing eye spy the bird….
I did not even do a tutorial because for one I was not sure if it would turn out…
I am not the master craft I getter the first time around type.
But guess what?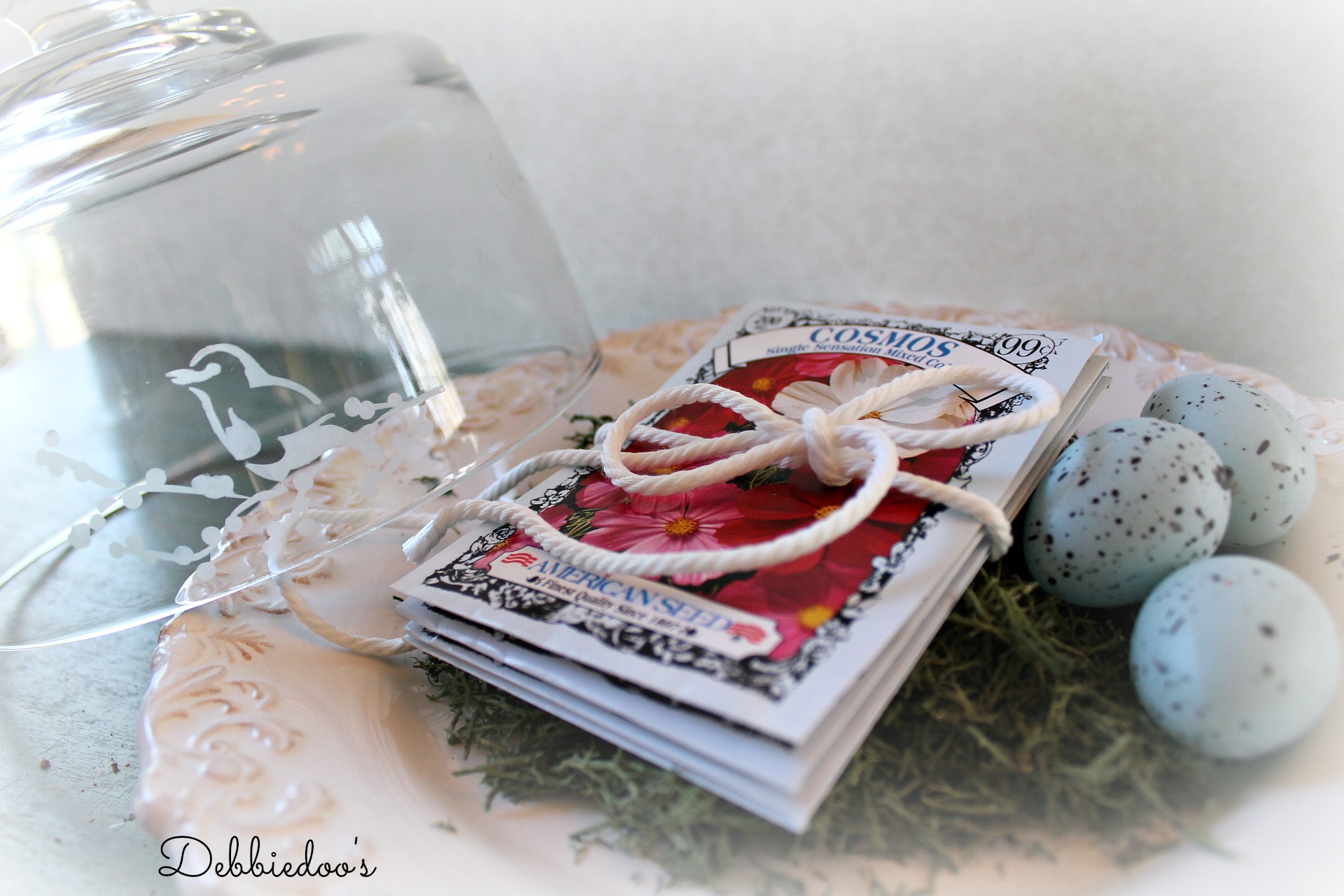 I got it right the first time.
Easy, just as the directions tell you, is all I did…I actually FOLLOWED them:)
Can you see the pretty little etched bird?
Well, I just can't wait for Spring now.
I will probably put this pretty somewhere in our kitchen.
Thanks for stopping by today!~
P.S. We leave for Ireland March 13th. I think some of you thought I was leaving here shortly.
Of course, I know I sound neurotic with all that I said I need to do before hand.
Anyone else ever have the urgency to clean out drawers and closets before a vacation?
I wrote this post as part of a sponsored campaign with Plaid Enterprises and The Blueprint Social. The opinions in this post are my own.
And if you like this project
you should check out my latest
If you are not a regular here, I sure would love to see you back again.
XO