Martha, Martha, Martha!
Hey there everyone!
Today I am sharing the new Martha Stewart glass paint.

Did you know Martha Stewart and I grew up in the same home town?
I mean not at the same time or anything..she is just  few years older than I:)
Nutley, New Jersey it was.
Then did you know her family, I believe Grandparents have a farm out in Buffalo, NY?
And did you know I wound up moving to Buffalo NY when I was 11?
So you see Martha and I are kindred spirits if you will.
Except here I am blogging and Martha is on TV.
Oh well, who said life was fair.
What was fair is that I was sent all these awesome goodies.
What to do, what to do!~
Spring is right around the corner and I am longing for pretty flowers, birds chirping and butterflies.
It's true, I love Spring!
I had this old copper lantern that was sorta saddened and plain looking.
Why not jazz it up with a dash of Spring.
The liquid glass paint was the perfect choice.
Working with the liquid glass was fairly simple.
I say fairly, for fault of my own.
I thought I knew what I was doing and dug right into it.
However, YOU MUST read directions…
who would think?
Just kidding, but YES, read all the instructions and you too will have a very pretty
stained glass look on the Martha Stewart cling ons.
As you can see I chose to have this look on a pretty copper lantern I just happened to have on hand.
A very pretty Welcome to Spring!
Once you fill in all your flowers with the CLEAR liquid fill and let completely dry,
that is when you can bring in the color of choice.
The colors really made me smile
They yelled SPRING! Spring is in the air.
I let my color dry completely before I peeled my flowers off to adhere them to my lantern.
I really like how a simple, plain ole lantern
turned Spring can make you smile.
These Martha Stewart products can be found at Michaels.
Thank you so much for visiting with me today.
If you are new here, welcome! I am also very excited to share my new stencil line with you.

[envira-gallery id="32693″]
Thank you for your visit today!
To view my stencil gallery projects you may check out my Debcreates.com page.
I share all things, thrifty home decor, crafts and a recipe or two on occasion.
Sign up today and receive a few freebies. 12 months of seasonal printable art.
I have also created my own custom apron. "I work by the flour" logo on linen deep front pocket. My husband was the witty one with that slogan:)
Sold on Amazon Debbiedoo's custom apron
.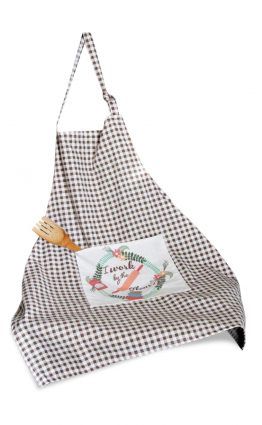 If you would like to commit to becoming a subscriber, I would love for you to join me.