Mango Island Dump Cake
Gonna find my fork, gonna hold it tight, gonna grab some afternoon delight, My motto's always been; when it's right, it's right, Why wait until the middle of a cold dark night to eat .. Mango island dessert cake?! There's no waiting.
Not sure why that song popped in my head while making this yummy dessert.
This is what I call a throwback retro recipe. Although, dump cakes were first noted in the '80s. That was my teen era and a good one at that. It was dear Duncan Hines who first created the dump cakes.
Here's another quick dump cake recipe for you.  I made this to take along to a friend's house for our  Easter dinner gathering.  It's so nice to have such great friends to share the holidays with.   It was such a lovely day and a food fest like no other.  I literally came home, put my sweats on, and went to bed.  I think it was 8:30 when I hit the sack.  I was in a food coma.
Just one of the things on our Easter menu was this Dr. Pepper demi glazed ham.
Oh my!
Everything was delicious.
I used fresh mangoes for my Island delight dump cake.  I assume frozen mangoes would be fine as well. You can use orange soda in this dessert or 7 Up/lemon-lime.  Truthfully, next time I will try the lemon-lime.  The orange soda was good, but definitely on the sweeter side.
 Mangoes are getting to be in season here and they sure were delicious.
Thanks for stopping over today! Spring is in full force here.  My allergies are acting up to go along with it.  ACK! We are covered here in Carolina's with pollen.
If you are not a regular here, I sure would love to see you back again.
And I have a love for Dollar Tree.  I share lots of budget-friendly home decor and craft ideas there as well.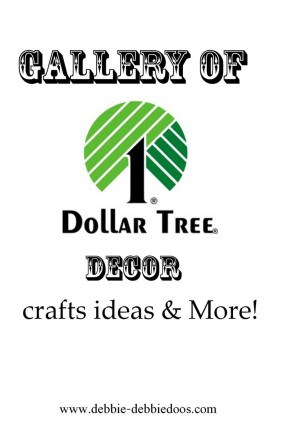 You may enjoy my recipe archives while you are here.  All of course, tasty and easy:) You will find a few other amazing dump cake recipes there as well.
Mango Island delight dump cake
Ingredients
1

Pineapple cake mix

1

can of Orange or lemon lime soda

½

cup

Macadamia nuts

3

ripe mangoes or frozen equivalent to 4 ½ cups
Instructions
In a 13x9 pan spray the bottom with non-stick cooking spray.

Layer the bottom with your cubed mangoes

Sprinkle pineapple cake mix on top of mango

Pour a can of soda over the combination

top with macadamia nuts

Bake at 350 degrees for 35-40 minutes or until cooked and toothpick inserted comes out clean.