Hello!
I am bound and determined to combine every combination possible of dump cakes I can.
My family is the taste testers, I swear I don't even try them.
Fingers crossed on that one:)
I admit I ate it, this whole entire plate.
I couldn't look at food for the rest of the day.
It was so delicious and the combination of lemon and red raspberries is off the hook.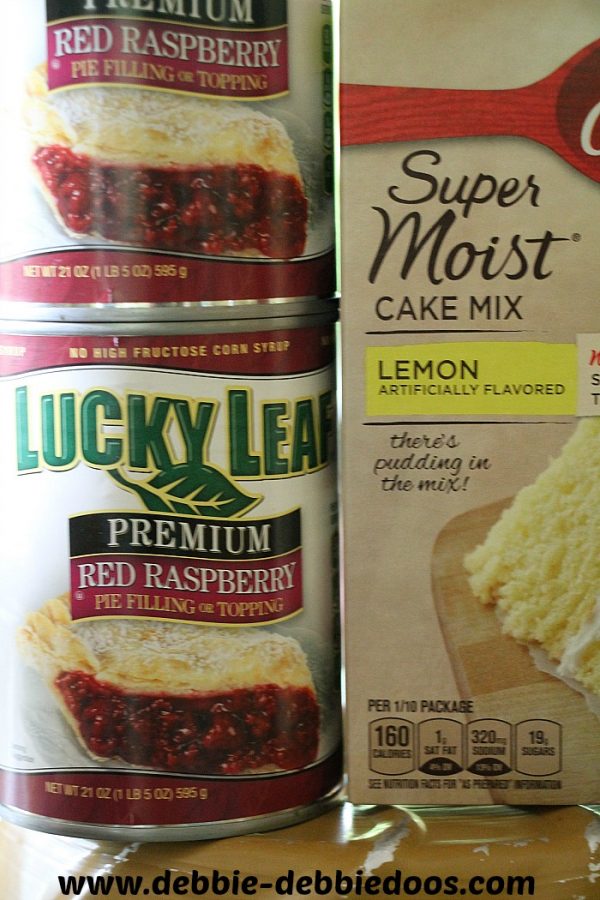 Not a neat cake, I mentioned that before. You can't just make it and then put it out on pretty platter.
it is strictly a scooper.
Would be adorable in clear mason jars with ribbon tied to them.
check out my recipe gallery. You will find my other dump cakes there.
Great if you had a small dinner party to attend and you were in charge of desserts.
Lemon Raspberry dump cake
Ingredients
in

One lemon cake mix. I used Betty Crocker with the puddingit.

Two cans of red raspberry pie filling

1

stick of butter

Pam cooking spray
Instructions
Spay the bottom of a round bundt pan with Pam cooking spray.

Layer the bottom with the two cans of red raspberries.

Sprinkle cake mix evenly on top

slice one stick of butter and place around cake.

Bake at 350 degress for 45-55 minutes depending on oven. Ovens vary. You know it is done when it is lightly brown on top.
Notes
Serve warm with whip cream or vanilla ice cream.