Never thought in a million years I would be painting our walls white. It's been a journey with finding the perfect white for the family room I will say. Last year, when we painted our breakfast room Bavarian creme I fell in love with it. It was light, bright and breezy. I mentioned in one of my previous posts how we have had yellow walls for going on over 12 years now.
This is what they looked like last week.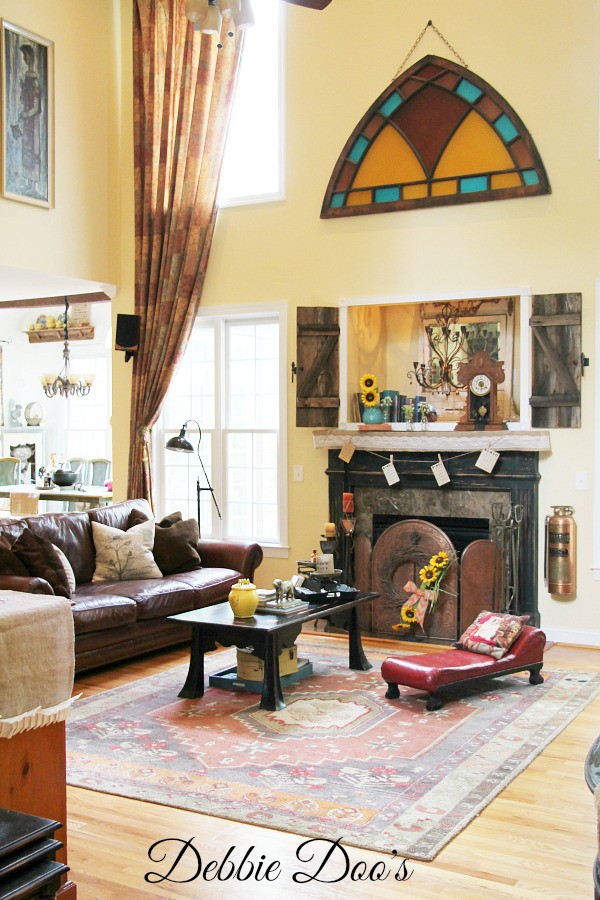 My love for bright and cheery yellow was fading. I suppose after blogging for over 5 years and a thousand photos of yellow walls will make you grow tired and weary of all the photo editing I have had to do to tone down the yellow. It never looked right on the computer screen. That wasn't the sole reason I grew tired of the yellow. It's hard to decorate around yellow walls when all our decor is quite heavy and large, and you have 24 ft ceilings. That's a whole lot of yellow going on!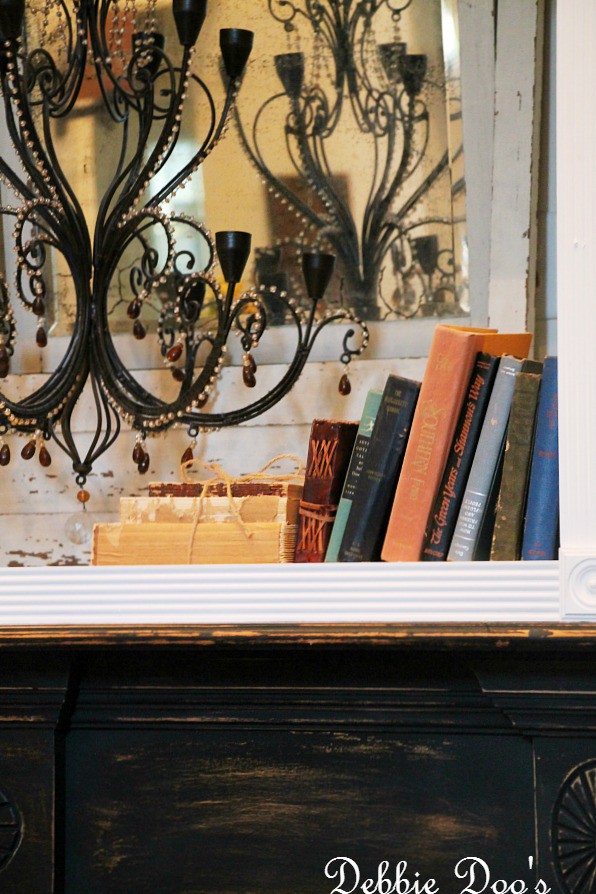 The Family room in yellow was not bad at all, it is warm and the color worked well imo. We have been in our current home for 9 years and it was time for a fresh paint job. In fact, both my husband and I think the first time out, the painters we hired did not use Benjamin Moore paint like we requested. We had not moved in yet and the painters came before move in date. When I first saw it, I said to Mike, I don't think this is Benjamin Moore paint. In fact, even the cans they left the labels were off. We lived with it though, and were just excited to be in our new home. Clearly after this recent paint job, we are sure the first paint job was not with Benjamin Moore. Our walls now are so smooth and silky looking and have a beautiful luster to them. Good paint makes all the difference. If you are a regular here, you know from day one I have mentioned my love and loyalty to Benjamin Moore paint.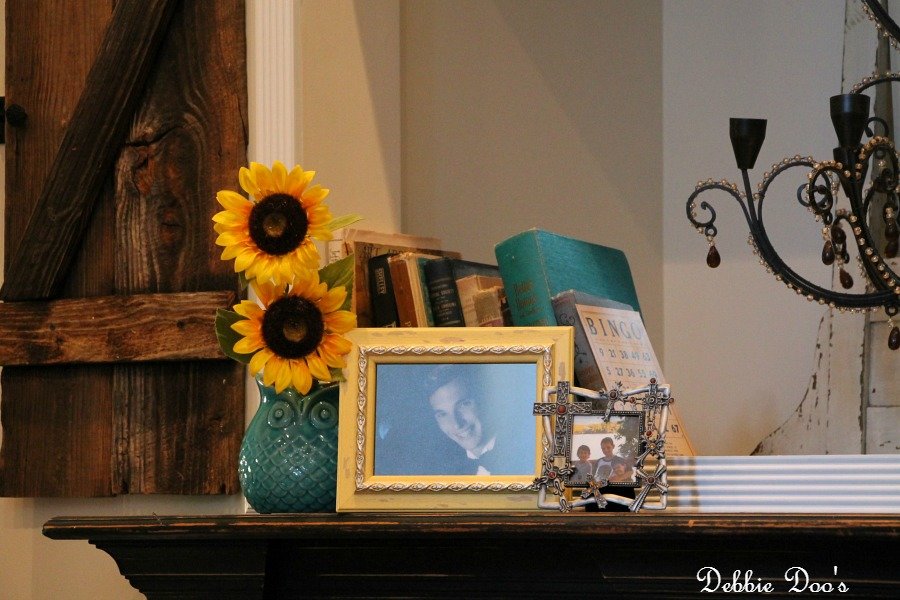 They never fail us. Our recent family room paint job had to be contracted out. The painter is Jason from King Painting company local to NC/SC area. He is awesome! This was indeed a job we could nor would tackle ourselves. We don't have a tall enough ladder for one, for two I am afraid of heights and for three my husband is just a BAD painter. He will tell you so himself. He can tackle a lot of diy projects around here, but if I see a paint brush in his hand, I am running for the hills. It will be bad!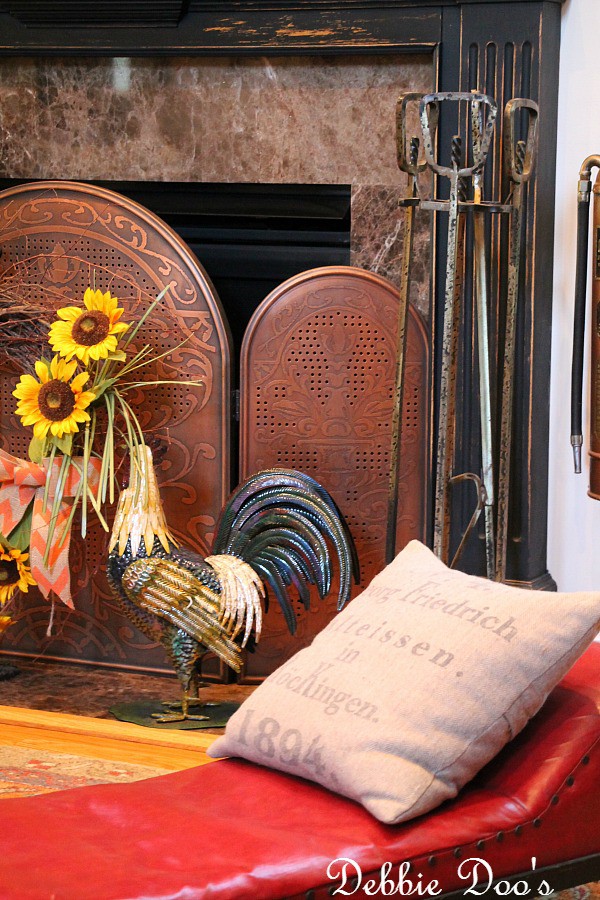 First let me share with you Benjamin Moores picks for the 5 most perfect whites. Long associated with cleanliness,purity and softness, white is endlessly versatile. Benjamin Moore has over 150 shades of white variations to choose from.
Sponsored post by Benjamin Moore/all opinions are 100% my own
Benjamin Moore has a color viewer that was much easier to use and navigate. Made it simple to see how the color would actually look on our walls. It's called Personal color viewer.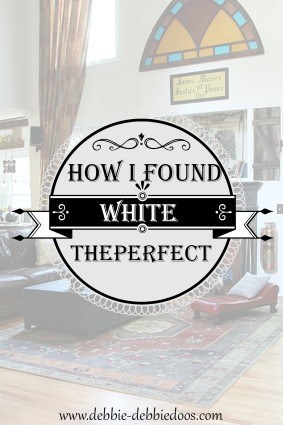 Fresh as the first snowfall, this clean, crisp, multi-purpose white is a perennial favorite for trim, ceilings, and walls.
As its name suggests, this well-mannered hue allows other colors to take center stage. A touch of pink imparts an antique porcelain quality.
Reminiscent of vintage lace, this toasty white with a hint of smoke is soft and subtle, creating a pristine backdrop for a treasured piece of art or sculpture.
An icy blue-green undertone gives this wintery white its cool cast. Popular for trim and ceilings, distinctive Benjamin Moore white color complements a cool color palette.
A timeless shade of creamy white with a generous dose of yellow,navajo white is a reliable choice to warm up cool-hued walls and indoor and outdoor trim.
So what color choice did we make? Drum roll pleaseeeeeeeeeeeeeee…..
Benjamin Moore Navajo White was the best color fit. Still has the very slight undertone of a warm yellow, without saying HELLO yellow in your face. The color sort of reminds me of Vanilla ice cream! And yes, that is a justice of the peace old sign you see, that my husband found to go under the 100 year old church window. He's a quirky guy indeed.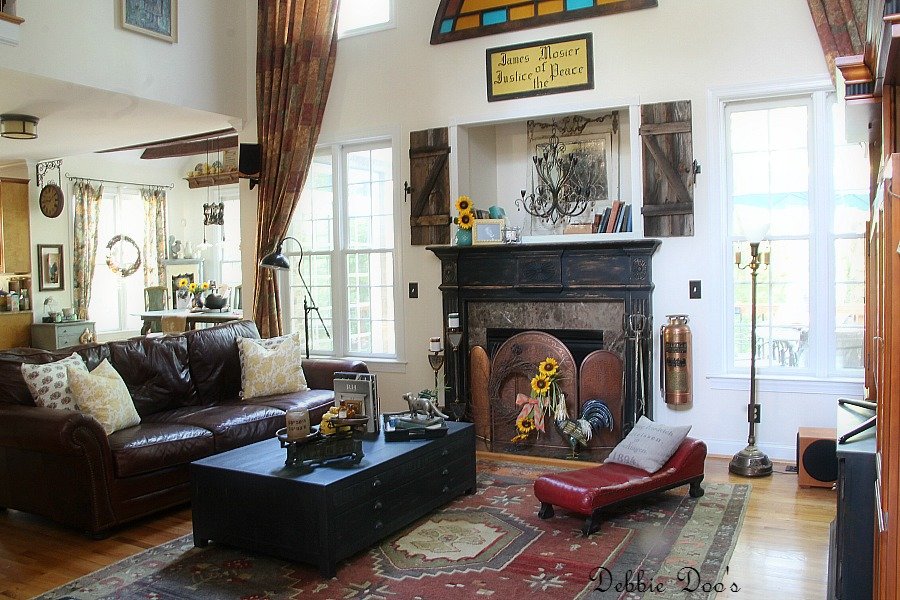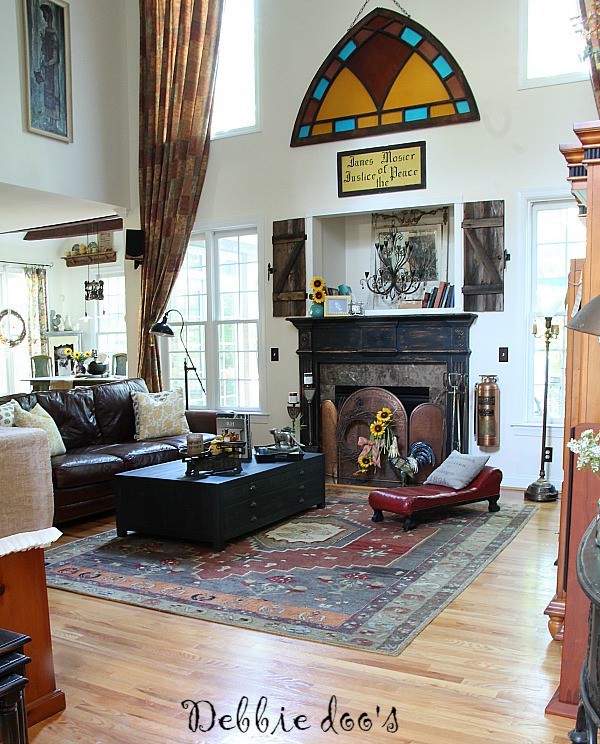 We chose Benjamin Moore in eggshell finish Regal Brand. The painter was thrilled with the ease of use of the paint. In fact, it even dried quickly and by that evening everything was able to go back up on the walls. What a job and a half.
And yes, that is a new coffee table you see. It was about time I found one I liked. My last coffee table was from a model home that I scored for $30.00. It was way too small for the room.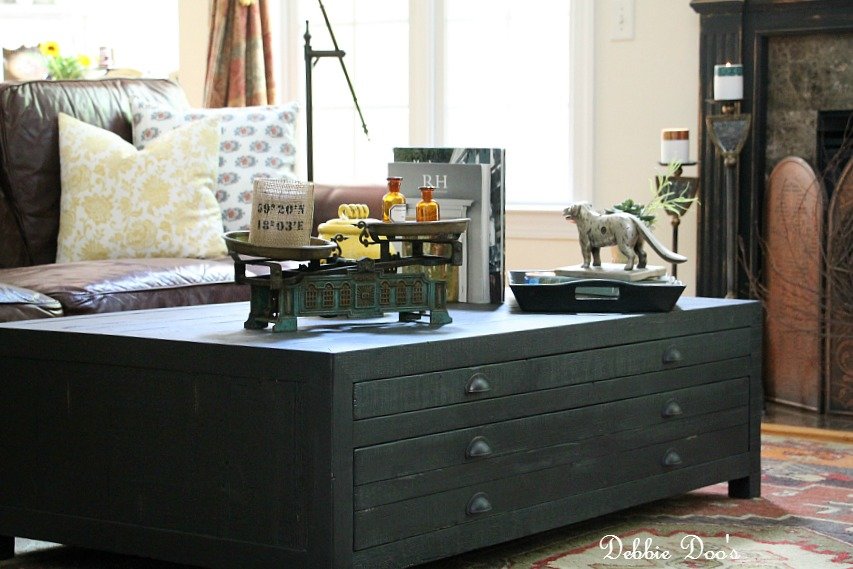 Thanks for stopping over today. If you are not a regular here, I sure would love to see you back again.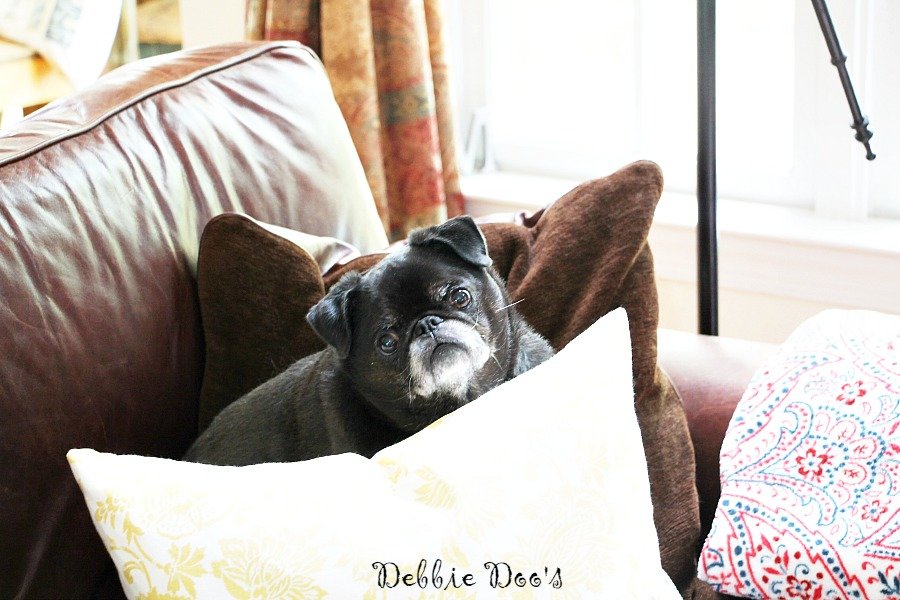 Lucy likes it too!
You can check out the Benjamin Moore site for more color selections.
I share all things Heart, home, crafts and recipes!
xo