How to on stenciling
I can't sew for nothing! But I can stencil, use a hot glue gun, and stitch witch any day of the week. I am in LOVE with stitch witchery, it truly is amazing stuff.
Today I am sharing a diy painters tarp pillow.
I have used this stencil NOW 6 different ways and you can 
SO easy, so fun,
and the stencil was only $2.00 at Hobby lobby. I don't think they make this one anymore. No worries, I found others for you that I will share at the end of this post.
I bought another drop cloth the other day and thought I would attempt some pillow making.
EASY PEASY once again.
I started with this…
I started with my square, which I used a slip cover from another pillow as my template. Canvas came from Walmart, however you can get paint canvases of course at Home depot. Lowes, and Amazon which I will leave the direct link down below.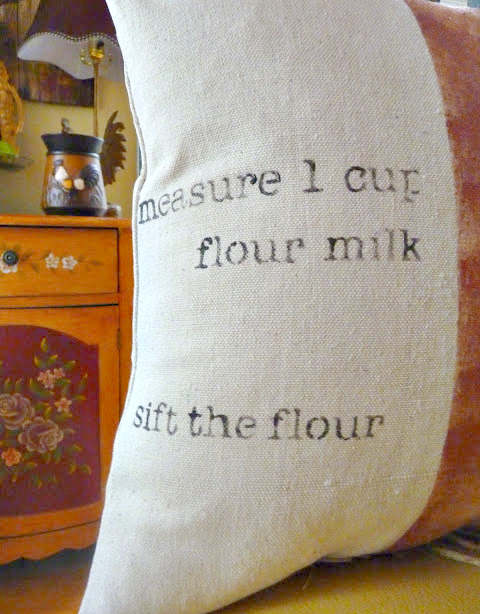 I tied the bottoms with some twine as the pillow was too fat and I could not pull it together to use the stitch witchery.
For 100 Plus more of  my Stenciling projects!
Find some goodies down below to get you started making your own Drop Cloth Pillows
Debbie Manno (Debbiedoo's) is a participant in the Amazon Services LLC Associates Program, an affiliate advertising program designed to provide a means for sites to earn advertising fees by advertising and linking to (Debbiedoo's) (amazon.com)