Hey, hey there!
Today, I am sharing How to make a ribbon wreath.
I made a mini ribbon wreath a few weeks ago, but I actually made this one first.
You know how you have ribbon left on a roll, and it really isn't enough to do much with?
Well I decided to use it all and make I guess a hodge podge mix and match ribbon wreath.
So….
How are you all doing?
Hope you are doing well and getting along nicely with your Holiday decorating, shopping and all that good stuff.
I am on it this year! No more last minute for me.
I have so much Styrofoam at this point, I can probably build a house.
It's been fun though to work with and I may as well use it.
Simple deets here. Just wrap your ribbon around, hot glue the back as you go along in sections and embellish it to your liking.
Mine of course is embellished with some dollar tree candy canes and peppermint table scatters.
The cupcake ornaments came from Wally world, pack of four for a buck I believe.
I shared what it looks like on a white door, however, it is actually on our Red kitchen pantry door.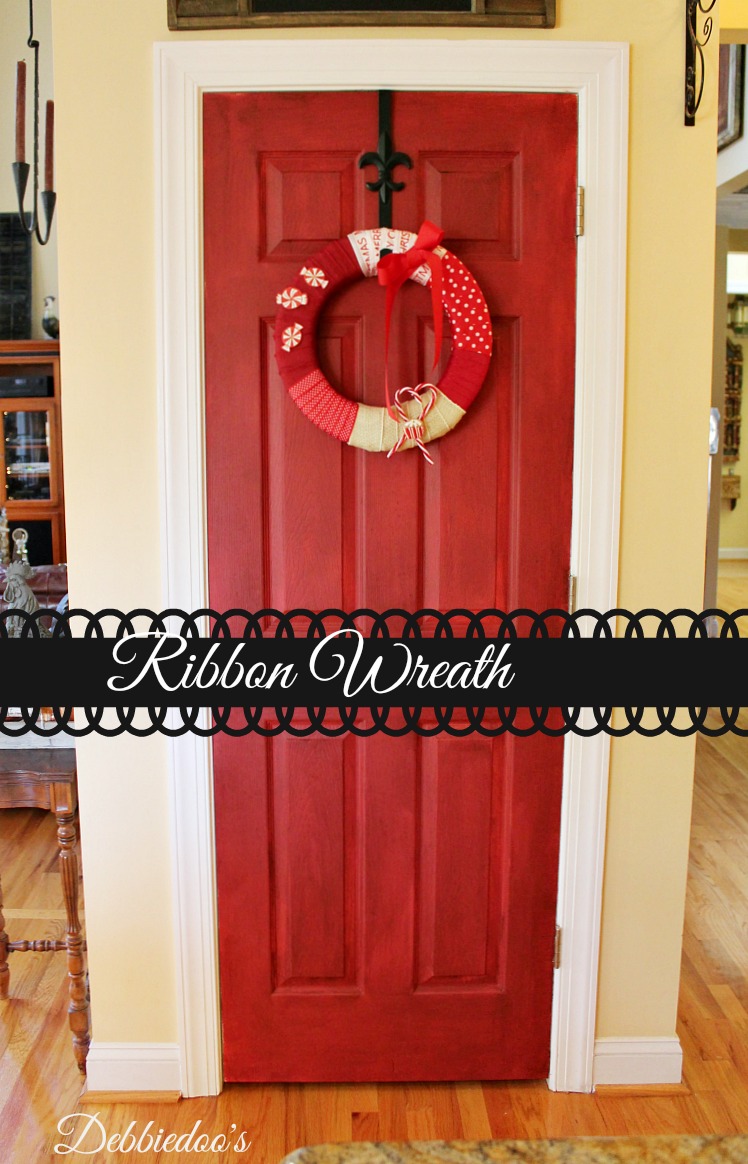 That's all today folks!
Glad you stopped by.
Tis the season.
XO
You can follow me around if you like.
Just in case you missed my Burlap, bells and ribbon foam cones, you can check those out too.