Hi there!~
Today I am sharing some history of a stained glass window.
Ever since I did my faux stained glass window,
I was curious myself what the history was and why people are so attracted to them.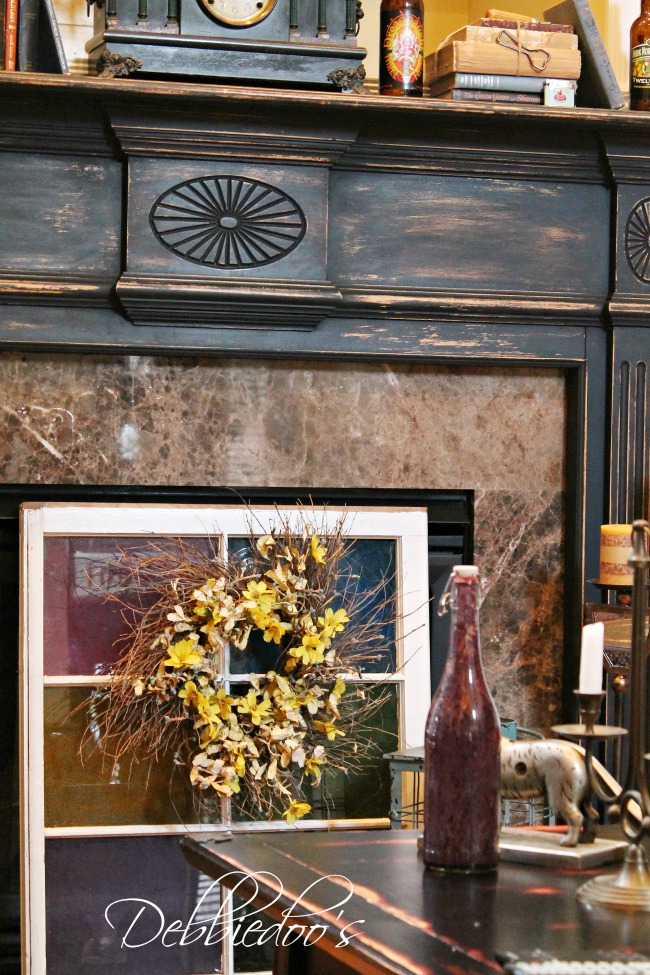 My friend in fact did one recently and it turned out gorgeous.
One of our favorite pieces in our home is our stained glass church window.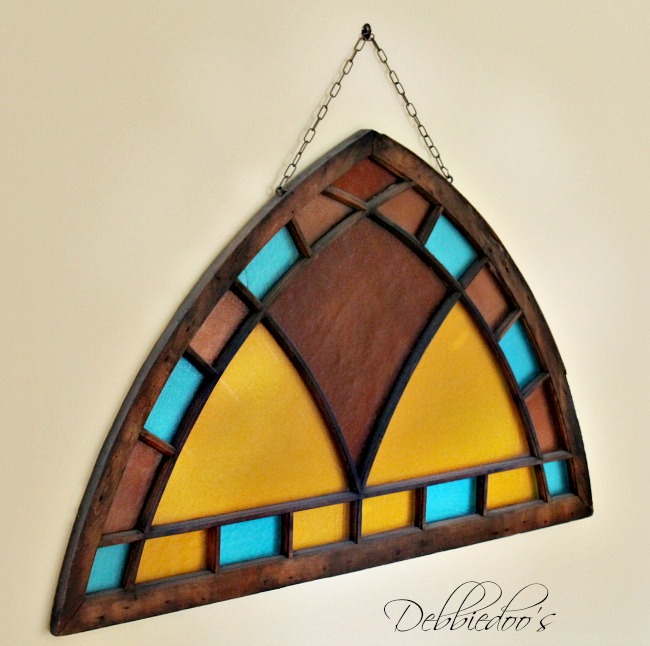 Perhaps because of it's shape,size and dramatic appearance is why we were both so drawn to the piece.
Do you know the history of stained glass?
I didn't and thought I would scour the internet again and find out some history to share with you.
You all enjoyed the history of the red painted door, so I figured you peeps
like history as much as I do.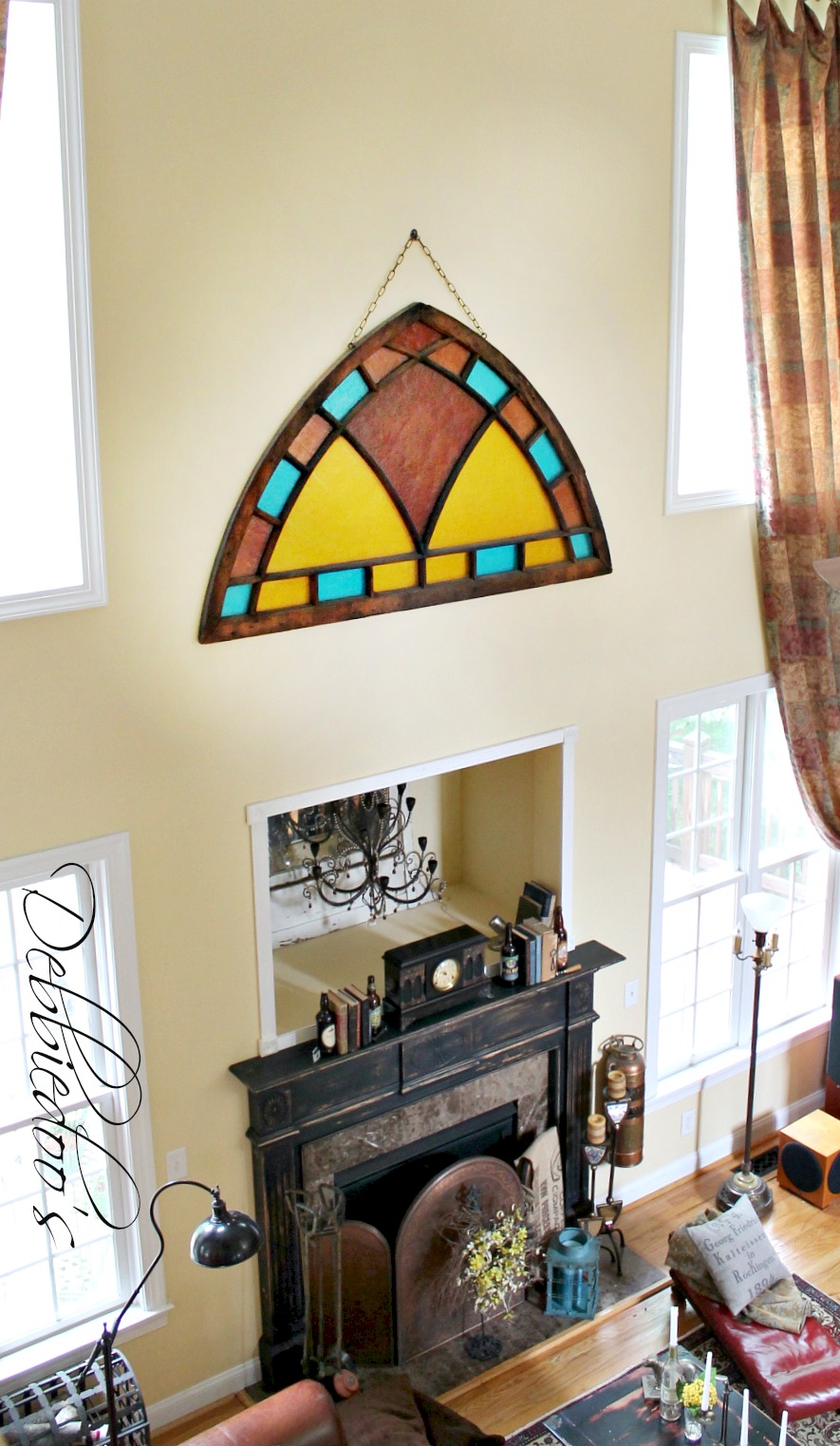 Well, Now I do, I never did back in school.
I should have paid more attention instead of putting my head down come movie time.
Hey it's never too late to learn.
There is a mystery to glass: It is a form of matter with gas, liquid and solid state properties. Glass is most like a super-cooled liquid. It captures light and glows from within. It is a jewel like substance made from the most ordinary materials: sand transformed by fire. Before recorded history, man learned to make glass and color it by adding metallic salts and oxides. These minerals within the glass capture specific portions from the spectrum of white light allowing the human eye to see various colors. Gold produces stunning cranberry, cobalt makes blues; silver creates shades of yellow and gold while copper makes greens and brick red.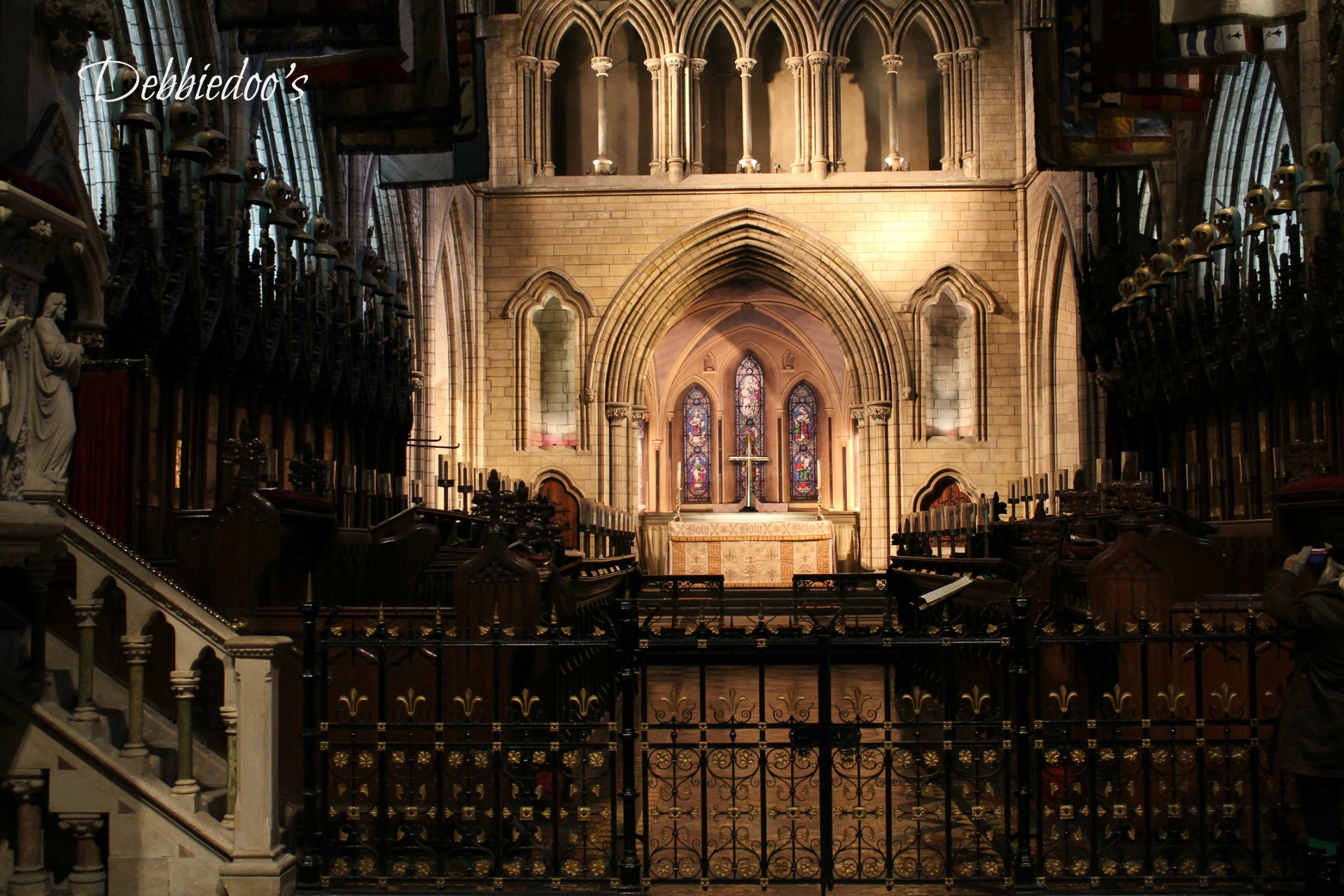 Gothic Period, 13th – 14th Century
With the advent of Gothic architecture, stained glass flourished as the expansion of immense window spaces in Gothic cathedrals demanded a new approach to the medium.

Red and blue remain the predominant color choice and the tendency to fuse white glass in the composition allowing for more light gives way to completely filling up of space with ornate designs consisting of darker glass.

 Now onto my friends diy Stained glass window.

She really did an amazing job!

I will give a tutorial as soon as she shares with me the full details.

These pics are off her iphone, so pardon…

She started with an old chippy green window she scored at the antique mall for I believe she said $15.00.

I believe she said she used Plaids  gallery glass

This is when it was still wet here above.

After

Gorgeous!

Hard to believe this is a diy stained glass window.

I asked Natalie, how she got the lead effect…

 redi-lead…it makes it super easy!

OK…will have to give it a try!

I give the step by step on my own

I would say my friend Natalie   rocked the diy stained glass window, and I will be getting the step by steps soon to share.

I suppose if you get the products I mentioned you can figure it out as per the instructions.

Thanks for stopping by today!

You can follow me anytime, any place.