Hey, hey there!
This is a quick Fall wreath with chicken wire and burlap I whipped up today.
I already had the spray painted grape vine wreath from some time ago.
Don't ask me when, but I found it in my closet today and pulled it out.
Out came the chicken wire, and this cute little burlap bunting banner cut outs I found at hobby lobby a few weeks ago.
I told you a few weeks back I bought a roll of chicken wire from Home depot.
I want to say it was 10 bucks.
I have since used it for my recycled pallet shelf
and my faux carved pumpkin.
I still have about half a roll left.
I had these stencils n hand and of course my craft paint.
I didn't even tape down the stencil over the burlap, I simply held it in place and dabbed away.
As for the chicken wire, I just cut it to size the opening and intertwined it in the grape wreath on back.
Easy!
I attatched the burlap banners with these cute little clothes pins I had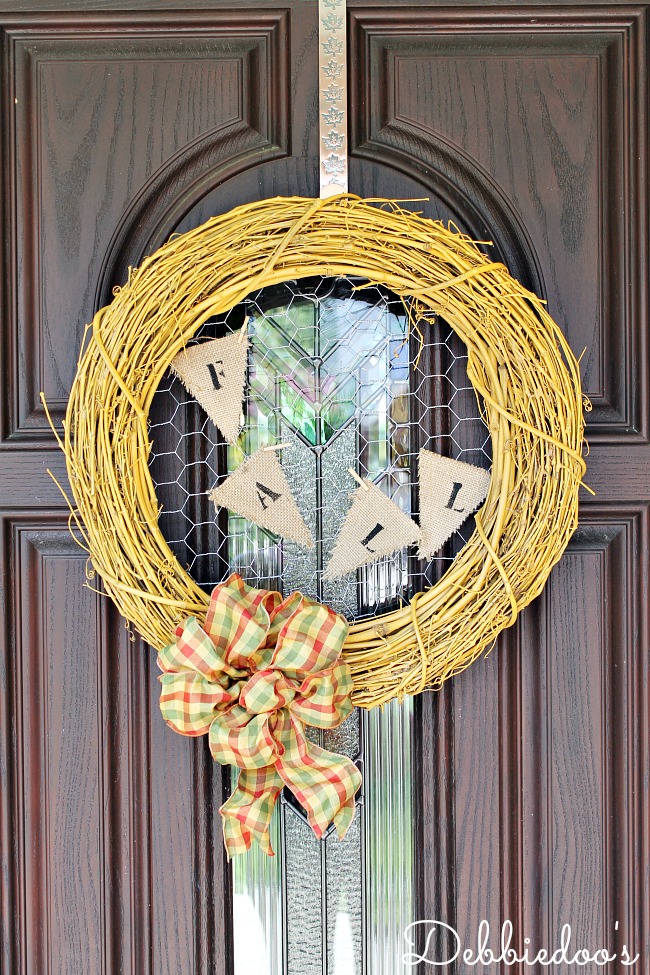 Very simple project here.
My porch is getting ready!
I will be sharing that in the next two weeks.  I have to get some mums and more pumpkins.
I need faux:)
Dollar tree Fall ideas right here as well.  You may as well stick around a while.  There is lots to browse through.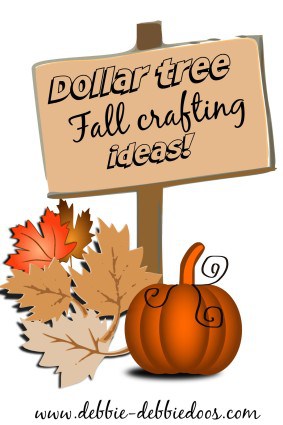 You can follow me anywhere, anytime!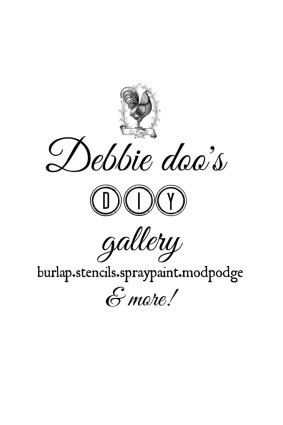 And if you love easy, tasty recipes…I have plenty of those.
I am also a huge Dollar tree fan and do lots of fun crafts per season.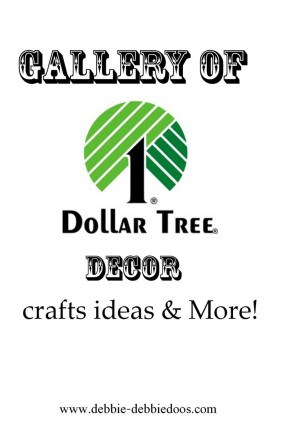 And if you are in the mood to house gawk.  Check out my