Hello there everyone!
Today I am sharing and participating in the Thankful at home series.
Please be sure to check out the 20 + others at the end of this post. So many creative ideas,tablescapes,home decor, crafts, recipes and more!
I truly have many blessings to be thankful for.  First and foremost, my health, my family, my friends, and the gift of life.
I am happy to be part of this series, and sort of put together a compilation of all my Fall decor from this past season, just to go along with all the things I am thankful for.
It's really Not about the "things", but the blessings to be able to share, create and be a part of.
It will be 4 years in January since I started this little ole blog. Hard to believe I have been able to keep up the pace. It all began with a random woman I met on a virtual decorating site.
If I recall her user name was glorifygod.  I have her to thank for encouraging me and seeing something in me I probably never would have put forth the effort to do on my own.
It's not always easy I tell you, But I am thankful each day for the experience I have been given.
I am thankful to be blogging, and thankful for the friendships I have made here.
each, and every single one of you mean more to me than you know.
Welcome…
Our backyard is probably the prettiest this time of year.
However, a bit messy I tell you when those leaves start to turn and drop.
I am thankful for Mother nature though, most of the time that is.
I love to do  Fall tablescapes and sit outside on a nice crisp day and get the fire going.
Of course, a craft or two gets done this time of year.
I am really enjoying my Fall mason jars.
I have created some pretty Fallish vignettes both inside and outside
Fall vignettes with mason jars
Well how about we go around the front to the our Southern porch and see what I did out there this year.
I made the Fall wreath with chicken wire a mini burlap bunting banner very early on.
It feels like Fall began in August…and not because of the weather, but because of blogging HA!
But I am thankful for that because I get to enjoy my fruits of labor a bit  longer.
You have to get your inspiring ideas out there early, otherwise it's too late.
Come on in and see what I did around the house.
I believe our Fall mantel was my first to decorate.
I did my first faux pumpkin carving and I really love this little rooster pumpkin.
I was thankful to Michaels stores for allowing me the opportunity. Always fun to try your hand at something new. Blogging can really make you step outside your comfort zone and try new things. Those are things I am thankful for.  Never a boring moment! 
I think it will be moving to the kitchen for Thanksgiving.
Moving onto the kitchen, I also did a few new crafts this year.
I aged some home decor with dark wax, and also some squash.
Which by the way, the squash I still have and still not mush yet.
I painted a pallet with rit dye that I found at Home depot just sitting in the corner waiting for me to take it home.
Thankful it was calling my name!
I also added chicken wire and burlap to the back of it.
I dyed sisal and burlap with rit dye for the season.
The burlap rose was fun to dye, and I can't wait to experiment some more with Rit dye.
I made my first burlap rag wreath, and we even had a
 romantic rustic dinner for two.
So very thankful for the husband that I have! I could not feel like a luckier woman sometimes. I mean that too from the bottom of my heart, and I told him so the other day.
I also made that cute tabletop Fall printable to go along with it.
Holy Moly, did I really do this much? What am I going to do for the rest of November?
I suppose be thankful I am done for now!
Oh well, in November, for Thanksgiving my Mom and sister come and that is why I freshened up the Guest bedroom for them already.
Been tradition now for 16 years that they come and spend it with our family.  
Not only thankful for that, but Blessed to have them.
I would say that about wraps it up for our Fall home tour and all the things I am thankful for.
Thank you so much for stopping by today.
Happy Fall Y'all. 
Before you go, I leave you with this Free Thanksgiving Printable as well.  Just print and frame for your table if you like.
Blessings Printable print here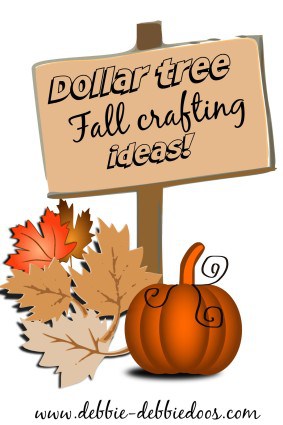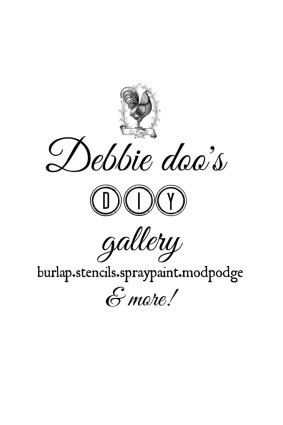 And if you love easy, tasty recipes…I have plenty of those.
I am also a huge Dollar tree fan and do lots of fun crafts per season.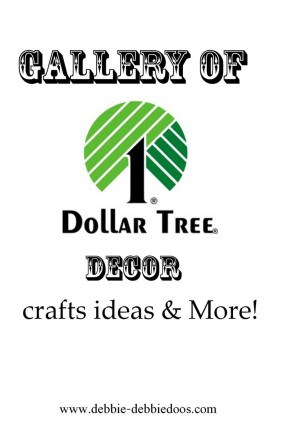 And if you are in the mood to house gawk.  Check out my
Thank you so much for visiting with me today.
If you are new here, welcome! I am also very excited to share my new stencil line with you.
Thank you for your visit today!
I share all things, thrifty home decor, crafts and a recipe or two on occasion.
I have also created my own custom apron. "I work by the flour" logo on linen deep front pocket. My husband was the witty one with that slogan:)
Sold on Amazon Debbiedoo's custom apron
.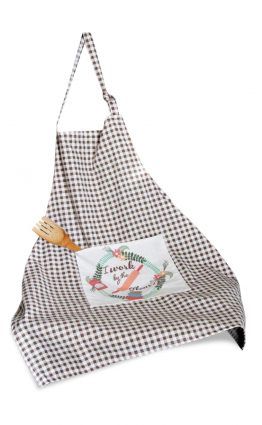 If you would like to commit to becoming a subscriber, I would love for you to join me.