Hello there!~
Today was my first day back at having fun, crafting and creating something.
Let me clarify that…I have been having fun with my family, however, I was not crafting. Seems like forever! I had this old cork bulletin board in our laundry room.I know I still have not even shown you the makeover yet.  Soon to come, don't worry!
Took my painters tarp and cut it to size.
Then my handy dandy stencil.
Took my stencil roller and dipped and rolled away.
Nice thing about this is I can use it for important papers school related, or whatever the need may be.I put it on top of Lucy's doggie cage.I also had a beautiful burlap runner made for her from Sonya beyond the screen door.I will show more details of that as well soon.
That's it for today!
Like drop cloth projects, check out my gallery of ideas here
Thank you so much for visiting with me today.
If you are new here, welcome! I am also very excited to share my new stencil line with you.
[envira-gallery id="32693″]
Thank you for your visit today!
To view my stencil gallery projects you may check out my Debcreates.com page.
I share all things, thrifty home decor, crafts and a recipe or two on occasion.
Sign up today and receive a few freebies. 12 months of seasonal printable art.
I have also created my own custom apron. "I work by the flour" logo on linen deep front pocket. My husband was the witty one with that slogan:)
Sold on Amazon Debbiedoo's custom apron
.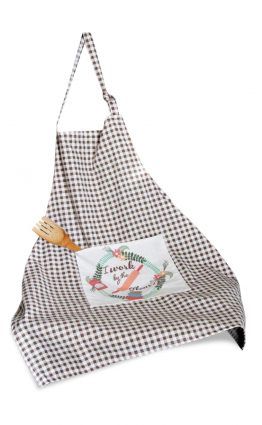 If you would like to commit to becoming a subscriber, I would love for you to join me.