I think this is a pretty nifty idea I thought of. Today, I am sharing a DIY custom linen pillow customized two ways. I really know how to stretch a buck:) And I am hear to share with you the same. All you need is a linen pillow cover..which you know where to find that:) And a stencil of choice, you know where to find mine as well. However, you certainly can use any stencil to your choosing for this project. Let's start with the pillow cover.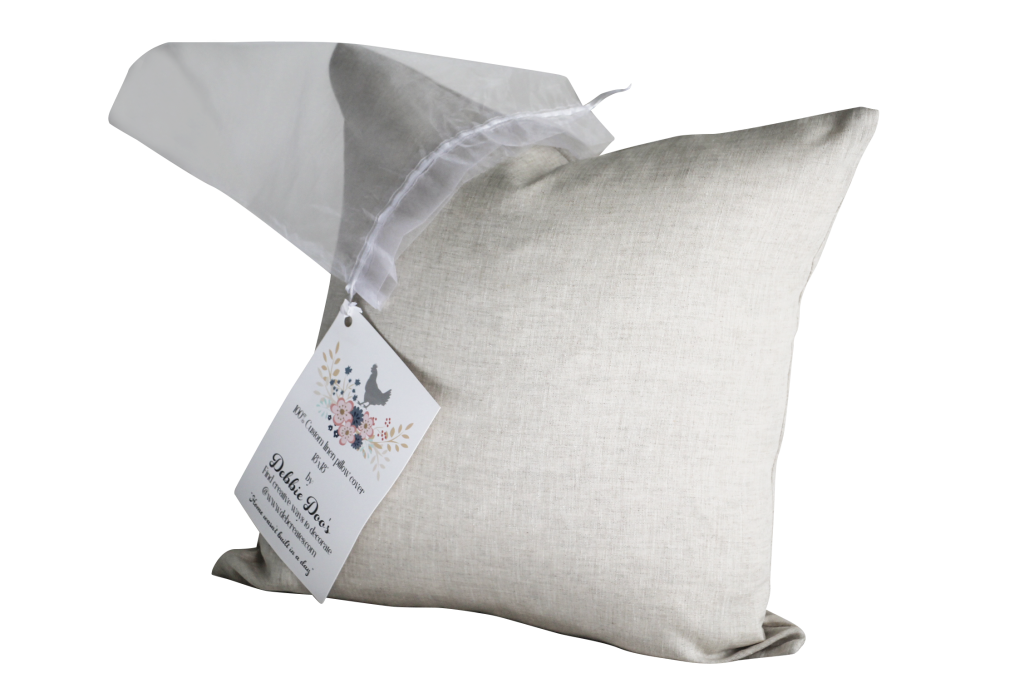 If you missed my first pillow I made the other day using Rit dye you can check that out too while you are here.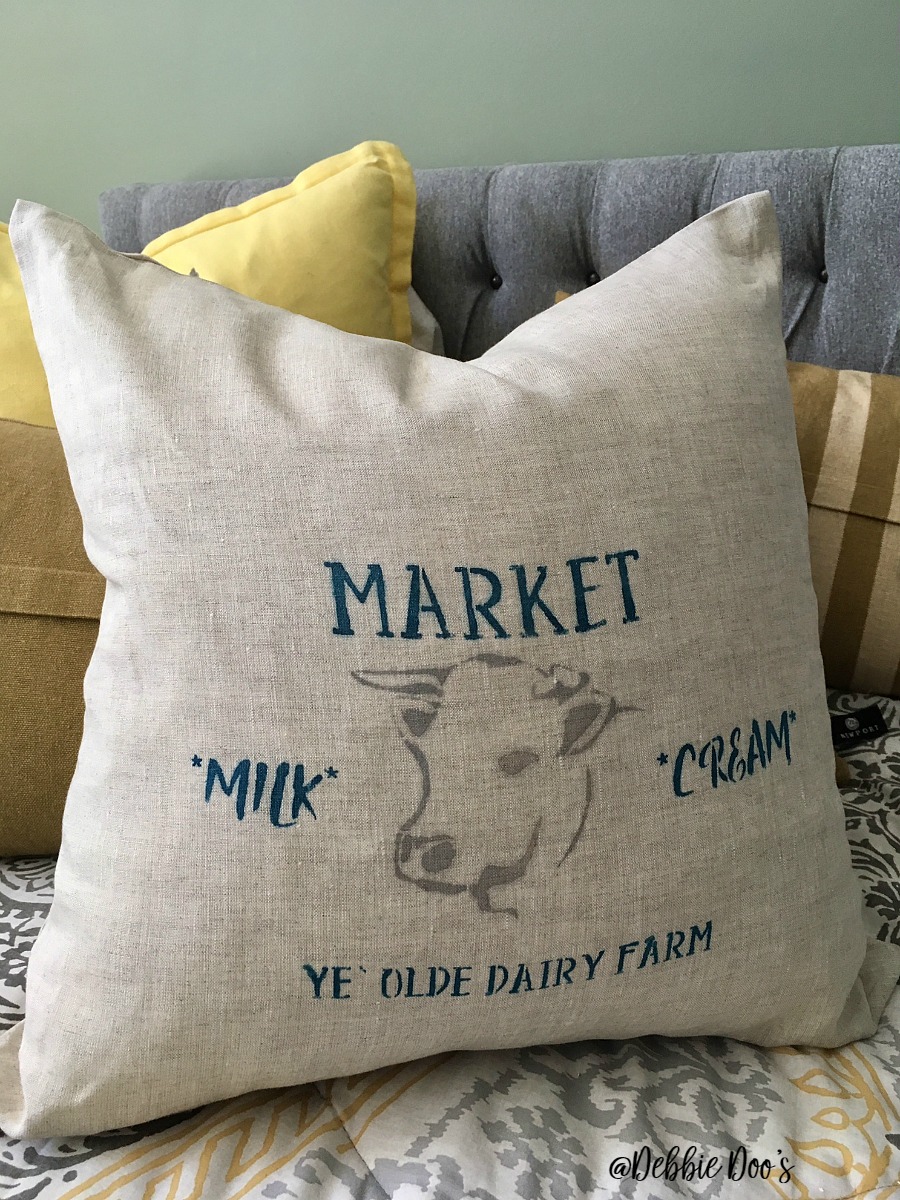 How to stencil a pillow with Rit dye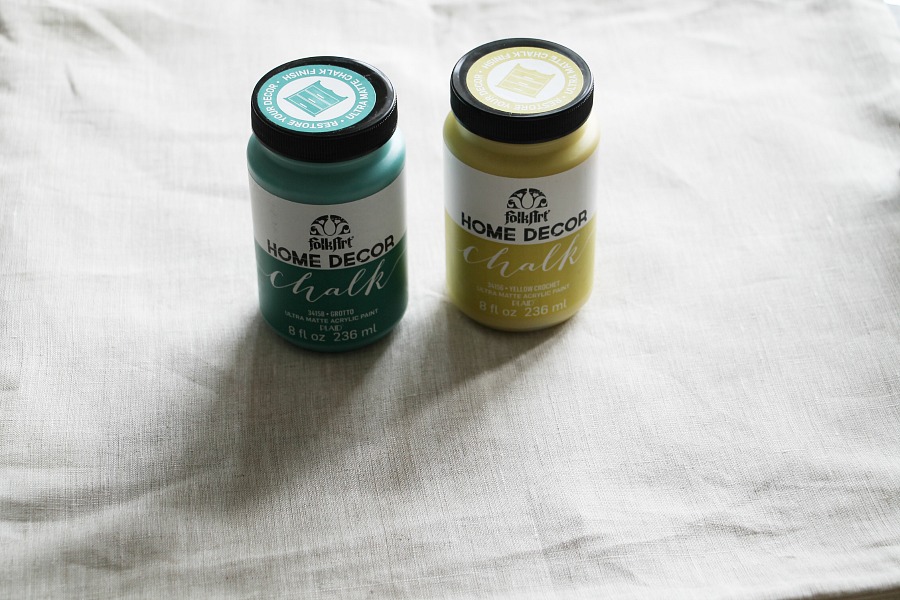 Yesterday I went over to Jo-Ann fabrics. I have not been there in a long time. I am actually working on a project and needed to pick up some material. I picked up two bottles of folk art chalk paint in some pretty spring colors. They were on sale for $5.99 each. Good deal, I wish I would have picked up more actually.
Any hoot, I had a brain surge of an idea to make a happy pillow for our porch. As I was doing the one side it dawned on me that I can actually do two sides and make them both different. That way when I get tired of one, I can just flip it over to the other side:)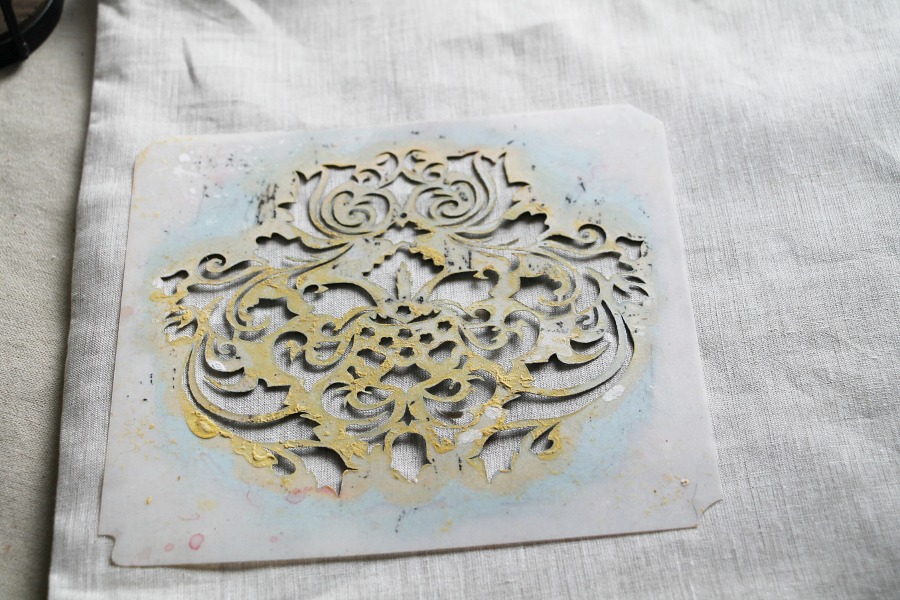 Don't judge my dirty stencils. Do as I say, not as I do. Please wash your stencils in between each use.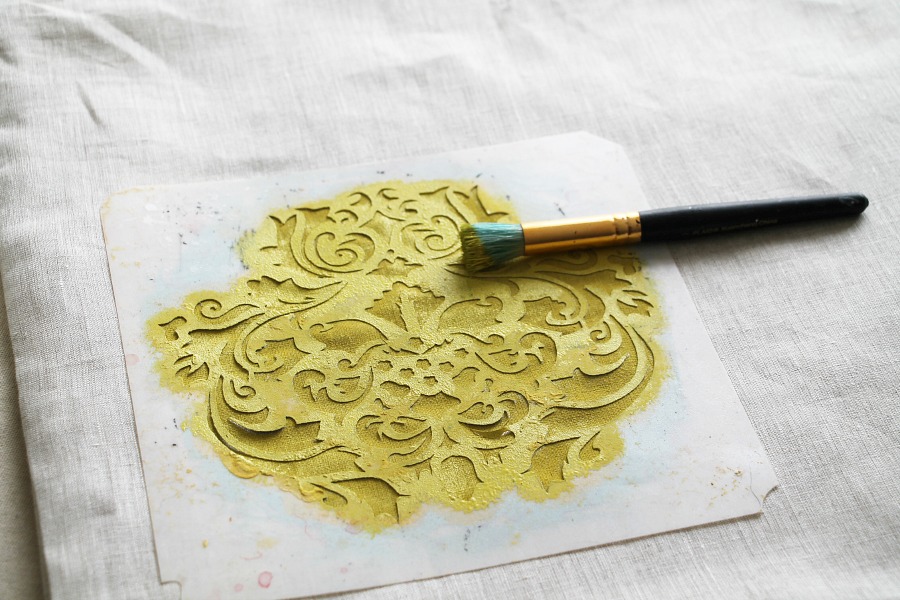 I first layered my pillow with this pretty medallion stencil. Please be sure to put a piece of cardboard or plastic inside the pillow, otherwise your paint will bleed through.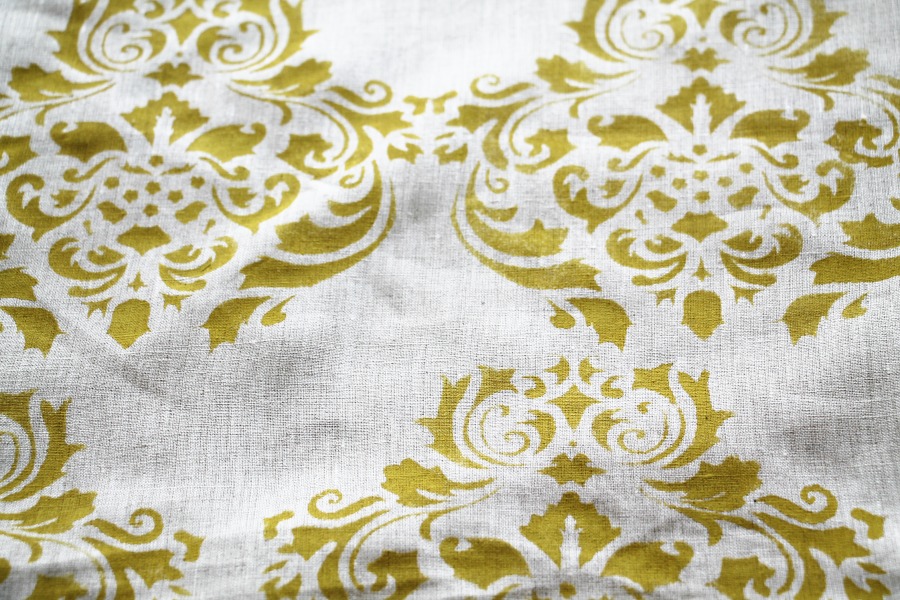 After that completely dried, in no time at all actually, I placed my gather here stencil over the medallion work and stenciled on top of that with another color.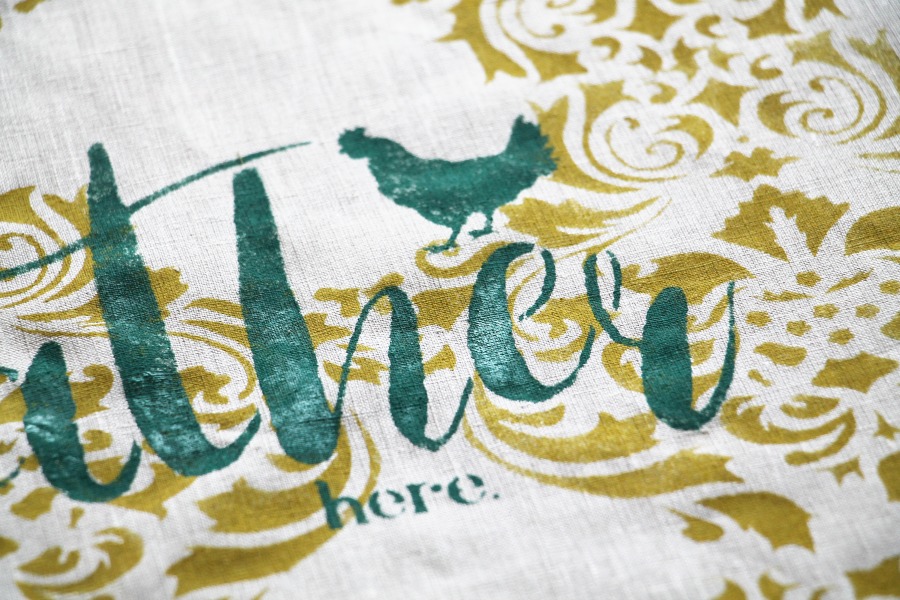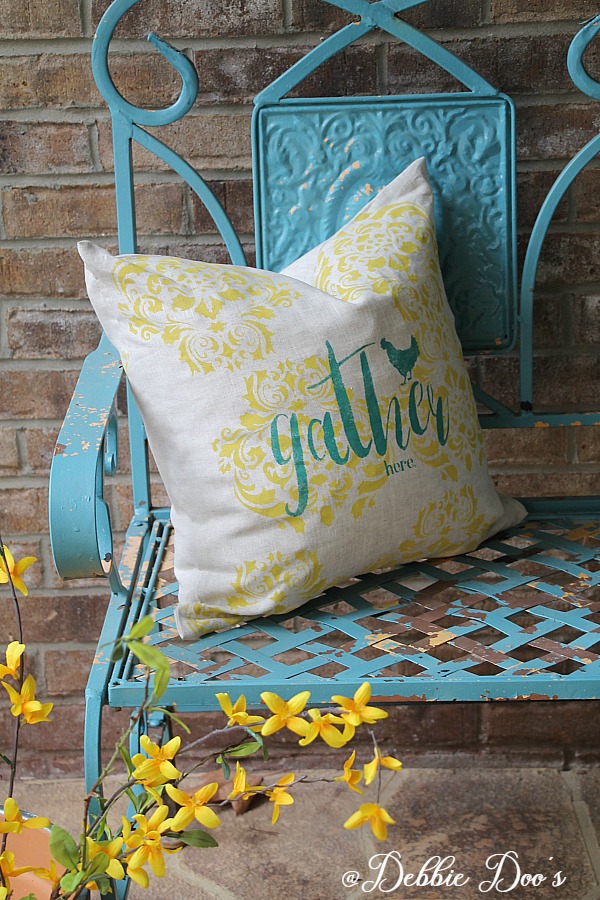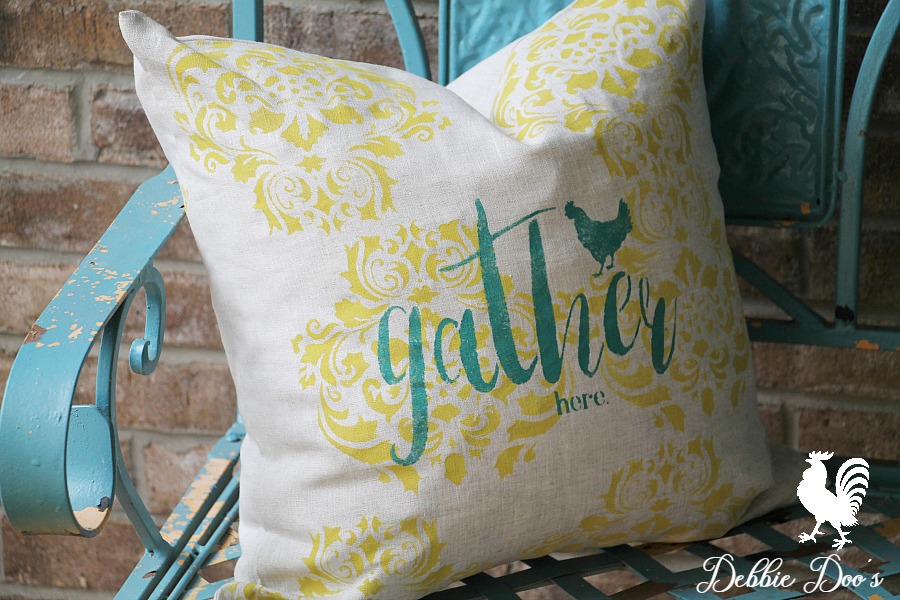 Now lets flip it on over.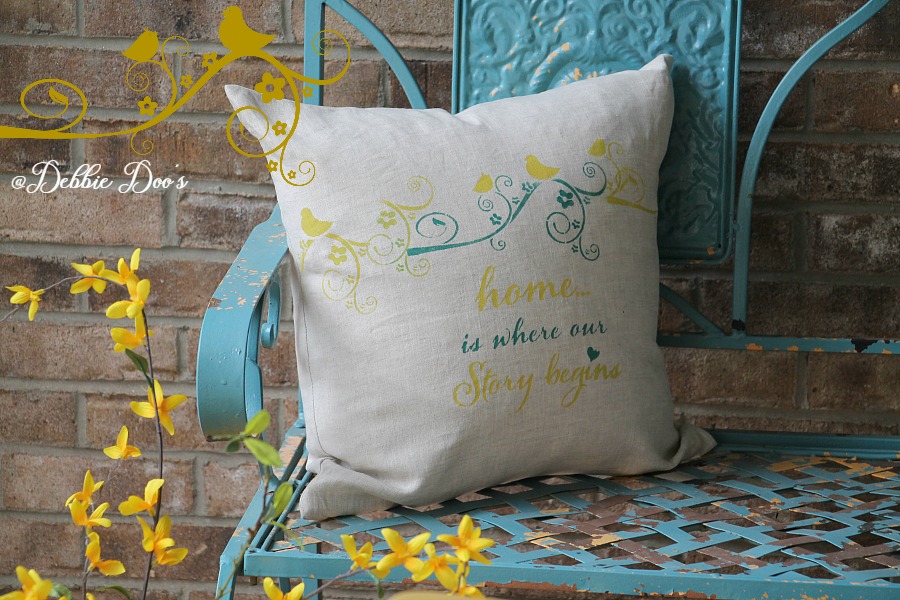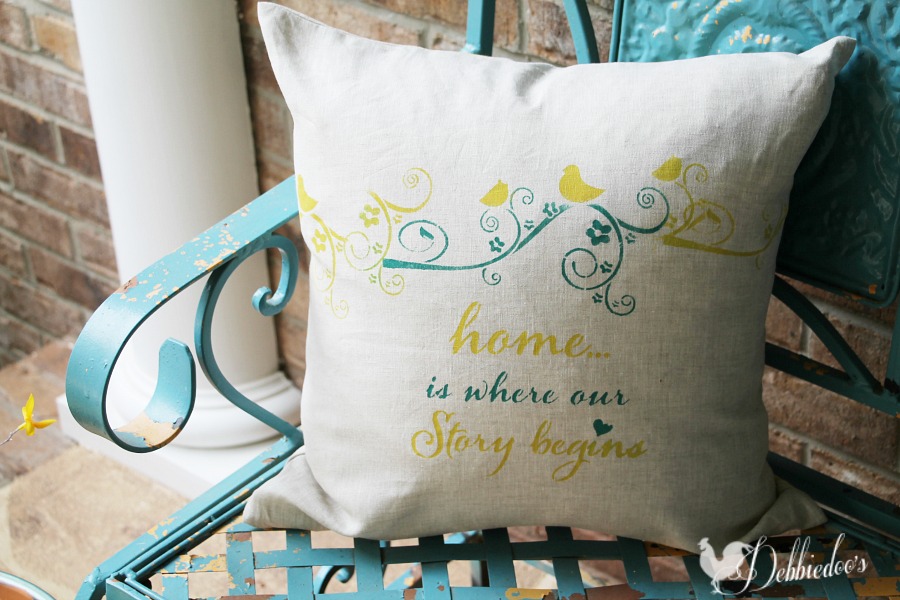 Pretty good deal. I'm ready for the warmer temps and pretty soon our porch will be too.

Affiliate links:
Stencil brushes
Chalk paint by folk art
small medallion stencil
Rit Dye
Adhesive spray
If you are new here, welcome! I am also very excited to share my new stencil line with you.

Debbiedoo's stencils and home goods on Amazon
Linen pillow cover available NOW on Amazon
HEREThank you for your visit today!
To view my stencil gallery projects you may check out my Debcreates.com page. 
I share all things, thrifty home decor, crafts and a recipe or two on occasion.
I also have an Etsy shop!

Sign up today and receive a few freebies. 12 months of seasonal printable art.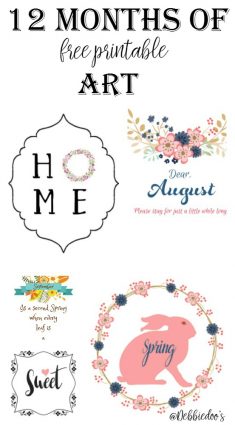 If you would like to commit to becoming a subscriber, I would love for you to join me.