Decorating with Ice skates for the Christmas/Winter seasons!
 How fun to find an old pair of ice skates at a thrift store, or perhaps even your own.
I only have ONE white one.  My Mom scored it for me, and I am happy with just one, as it is special and so cute.  I do however, have a pair of black skates I found a while later.
This year I did find a black pair of Men's skates and not sure what I will do with them.In the meantime, let me share some inspiration of decorating with ice skates….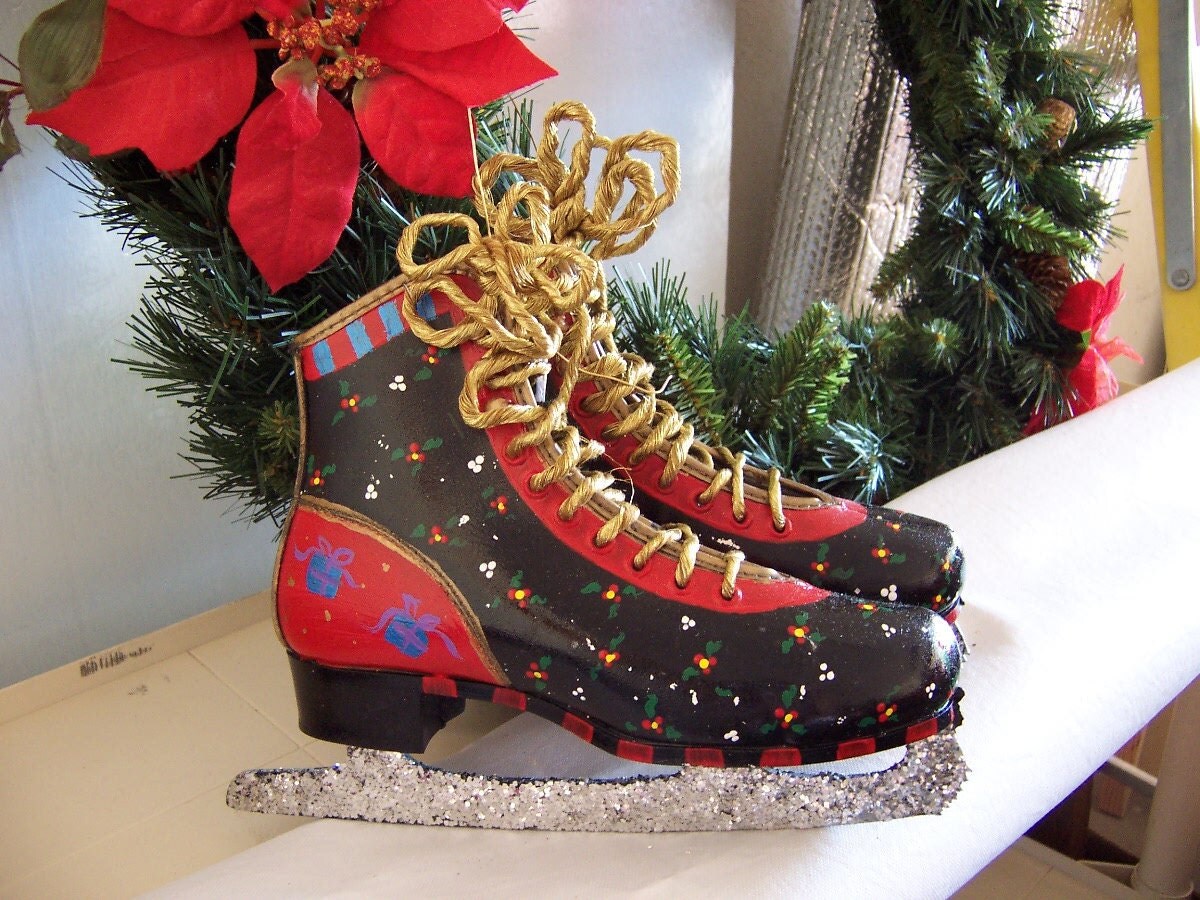 Source
Ceramic ice skates adorned with ivy, glass, & white birch twigs.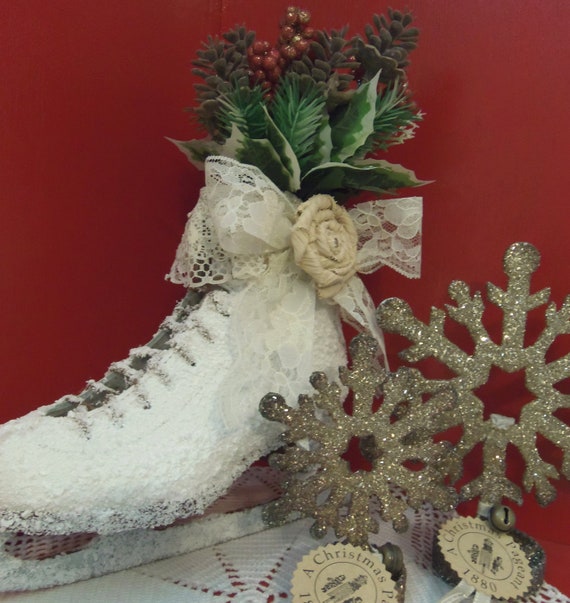 Thanks for stopping by today. If you are new here I would love to see you back again.
I have plenty more Christmas decorating ideas where that came from.  And the best, is they are all on a friendly
budget!