Ahhh!~ Happy new year friends. Wishing you the very best in 2018. So far it's been off to an interesting start for us. Our heat was out for two days and that was not fun. Fortunately, the upstairs heater was working and that is where I was spending most of my days. It gave me the opportunity to start organizing and cleaning. In a few short years my husband and I plan on downsizing and more than likely moving. I wouldn't mind a town home or perhaps a condo, or small ranch style home, near a beach:) We absolutely love our home and love where we live but I feel when we are empty nesters we will be looking for new chapters within our own life. This in turn means getting things in order and clean home happenings. We have been doing a little general maintenance check around here. Cleaning out air filters, changing smoke detector batteries, changing light bulbs, cleaning the fridge, self cleaning the oven and just all those little things we tend to neglect or not think of day to day to do. Let's face it, those aren't fun tasks.
If you have been  long time reader you may already know that we don't have much carpeting in our home anymore. You can read why I chose to rid our carpets HERE. That however, does not mean I don't have to vacuum anymore. I still have carpet runners, wood floors and area rugs, and let's not forget my little Lucy bug pug!  Lucy sheds this time of year something terrible like a bear. Her fur looks like dust bunnies floating around on the floor that land in the corners of course, and I feel like I have to chase them. With that said, I vacuum at least every other day.
This post is sponsored by  Arm & Hammer™. All opinions are my own honest review.
Just like our other general appliances in our homes need maintenance so do our vacuum cleaners. I actually have two vacuum cleaners. We have a central vac, and then I have my lightweight every day vacuum. Believe it or not even though we have little carpet in our home I still find myself having to vacuum at least every other day. Most vacuums today are bag-less, which is nice, however, you get to see all that you pick up. It's actually quite alarming. If you own a vacuum with a bag here are some general rules of thumb you should follow to keep your vacuum in good suction mode to maintain a clean and healthy home. Most people don't realize how often you should change that bag, belt and filter. It's one of those things out of sight, out of mind. Some vacuums however have an indicator light alerting you it's time to change your bag. If that be the case, please don't ignore it. You vacuum may let out a somewhat musty order. That too is a red flag. A full vaccum bag or clogged filter can inhibit your vacuum's power, which in turn will reduce suction, and leave allergens and dust behind. Arm & Hammer™ recommends replacing your vacuum bags every 1-2 months, and the filter at least every 3 to 6 months. If you start noticing your vacuum is losing suction, these are your first troubleshooting check marks.
Some vacuums require a filter. Arm & Hammer™ HEPA filters help trap particles 75 times smaller than a human hair, including almost 100% of dust mites, pet dander, molds and pollen.
Your filter is essential to maintain as well. Once the air has been cleaned of large particles it still needs to pass through a filter to finish cleaning the air before it is expelled from the vacuum. Because a lot of people suffer with allergies and asthma, this is one small observation to be aware of. It really can make a difference. Our older son has allergies to dust, and I have always been mindful of changing our bags and filters. If your filter is washable, after a few washes you may notice it is less effective at capturing dust and allergens. Use Arm & Hammer™ filters and never have to worry again.    Arm & Hammer™ Premium Allergen Synthetic vacuum bags are specially designed of synthetic material to help capture even more allergens and pet dander.
And let us not forget under the couch cushions. There are days I do forget to check under there and my last episode of cleaning, I could have knitted a blanket of fuzz and dog dander.  Arm & Hammer™ makes a range of bags and filters to fit almost any style, brand and model vacuum.
Needless to say that very day I emptied my vacuum and will be ready for the next day to start all over. Keeping up is the hard part:)
Having our home all cleaned up after the Holidays feels good. Did I mention glitter everywhere? Yes, that too got all sucked up.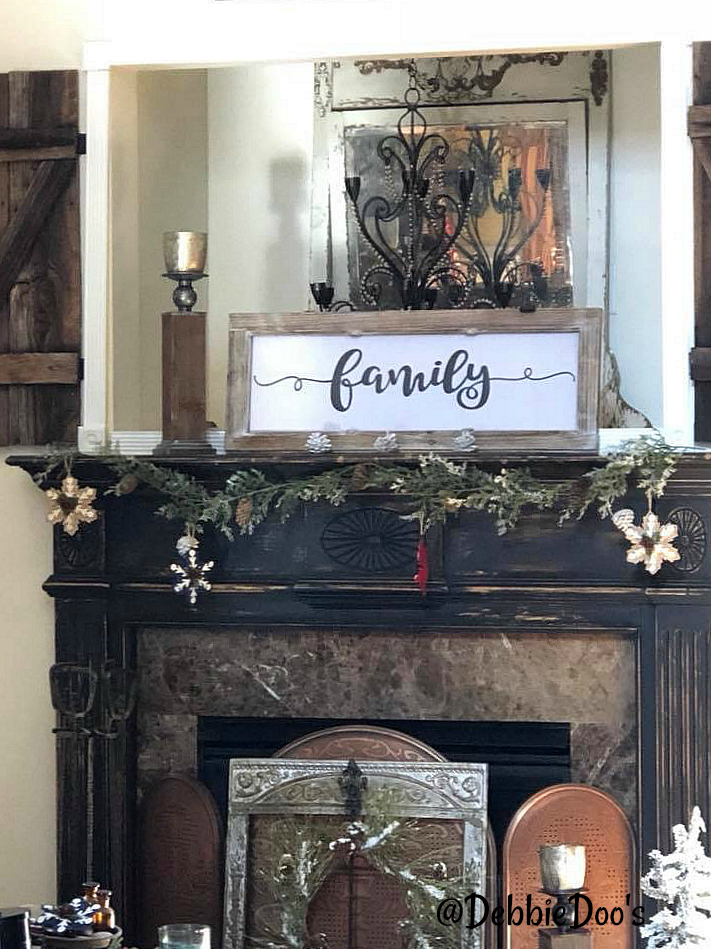 Happy Mom,  happy wife and happy family not sneezing and sniffles all over.
Thanks for popping in today. I hope this inspires you to get cleaning, and you remember these simple little tips to keep your home and environment clean and fresh. Not to mention your vacuum running for years to come.  Arm & Hammer™ bags and filters can be purchased at any Walmart store near you, or Walmart.com, HERE for your convenience.