Welcome! Here you will find 80+ Holiday knock off decor ideas! Please scroll all the way to the end to see the 80+ all things holiday decor ideas.
I am going to call this today a HOLIDAY extravaganza…because it is going to be FABULOUS, with all your creative ideas, you will be sure to inspire someone, if not MANY:)  This party is really Better known as the  Copy cat challenge. This themed event is where you find inspiration from Magazines, pinterest, online, or perhaps even another blogger that inspires you.  You source out your project and then copy it with your own personal spin on it. FUN, FUN, FUN! This was my most recent copy cat. I am also very excited to share my new stencil line with you.
Farmhouse/rustic stencil line by Debbiedoo's HERE
Thank you for your visit today! I share all things, thrifty home decor, crafts and a recipe or two on occasion. If you would like to commit to becoming a subscriber, I would love for you to join me.
Pine cone place setting table top decor.   My inspiration came from both Woman's day magazine 
and Goodhousekeeping magazine.
 So without further adoo:)…
Let's see what you come up with this year! Let's get started shall we? The ideas and inspiration are pouring in fast. See below your 80+ Holiday knock off ideas.  So cool!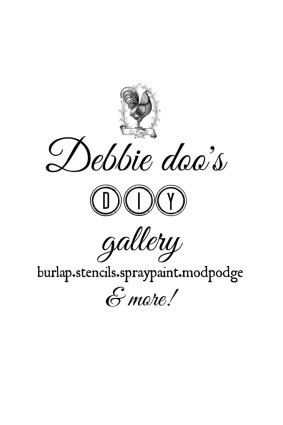 I am also a huge Dollar tree fan and do lots of fun crafts per season.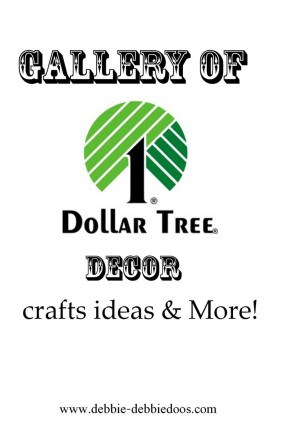 If you are not a regular I sure would love to see you back again.
XO